1. Rani Mukerji Rani Mukerji is one of the most celebrated Indian >> Read More... and Aditya Chopra Aditya Chopra is an Indian film director, scriptwr >> Read More... :
One of Bollywood's famous actresses, Rani Mukerji, got hitched to director, Aditya Chopra, the son of the late Mr. Yash Raj Chopra. The couple was rumored to have an affair since quite a long time, but always denied to accept it to the public. Finally, the duo married each other through a marriage ceremony in Italy.
...
2. Udita Goswami Udita Goswami is an Indian actress born on 9th Feb >> Read More... and Mohit Suri Mohit Suri has directed many Indian movies mostly >> Read More... :
Woah, their nine years of relationship finally ended in nuptials. Udita Goswami, well-known Bollywood actress, made her love life successfully by getting hitched to the Indian cinema director, Mohit Suri. The couple got married on 29th January, 2013.
...
3. Soni Razdan She is an actress as well as a film director. She >> Read More... and Mahesh Bhatt Filmmaker Mahesh Bhatt created a niche for himself >> Read More... :
...
Bollywood actress, Soni Razdan, is considered to be the second wife of the director, Mahesh Bhatt. He divorced his first wife, Kiran Bhatt, when he felt that their married life was not going as fluent after having two kids, Pooja and Rahul Bhatt Rahul Bhatt is a hunk Indian model turned actor an >> Read More... . Soni and Mahesh now have two daughters of their own, Alia and Shaheen Bhatt Shaheen Bhatt is an Indian Writer. She works in th >> Read More... .
4. Sonali Bendre Sonali Bendre, the epitome of beauty and grace was >> Read More... and Goldie Behl Born in 23rd February 1969, Goldie Behl is an Indi >> Read More... :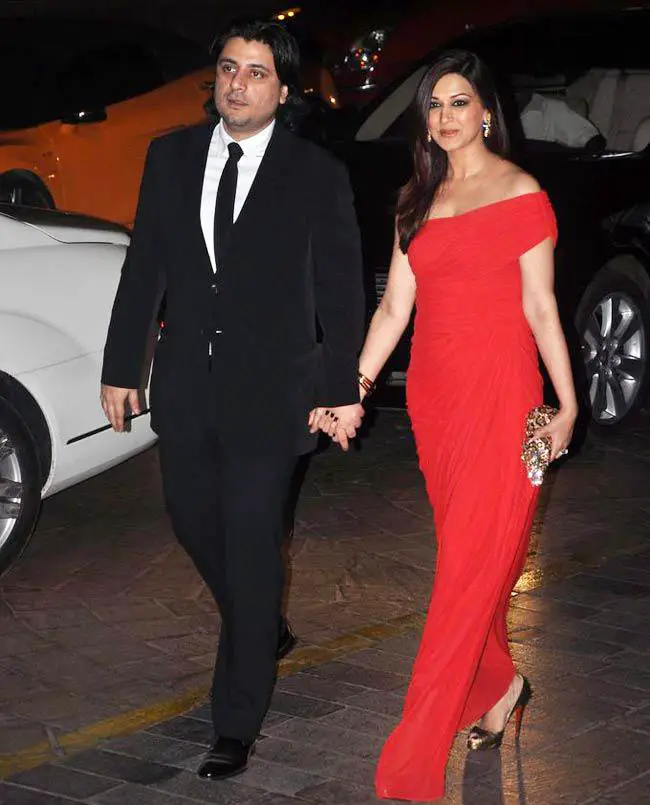 ...
The relationship of Sonali and Goldie seemed to be one sided as Sonali, in the beginning, was in no state to marry the Bollywood director, Goldie. But still, Goldie did not give up on her and finally convinced her to tie the knot with him. The duo got happily married on 12th November, 2002. Also, the couple is blessed with a cute son named Ranveer.
5. Deepti Naval Deepti Naval belongs to India. She is an actress, >> Read More... and Prakash Jha Prakash Jha, a director, film producer and screenw >> Read More... :
...
Although the married life of actress, Deepti, and director, Prakash Jha, did not make it through for a long time, they still pose a perfect family with their espoused daughter, Disha Jha, even after their divorce. And that's how a perfect relationship should end, without any hatred! What if they failed at being the best couple of Bollywood, they proved themselves as the parents of their offspring.
...
6. Kalki Koechlin Kalki Koechlin is a famous film actress, model and >> Read More... and Anurag Kashyap Born on 10th September 1972, Anurag Kashyap has es >> Read More... :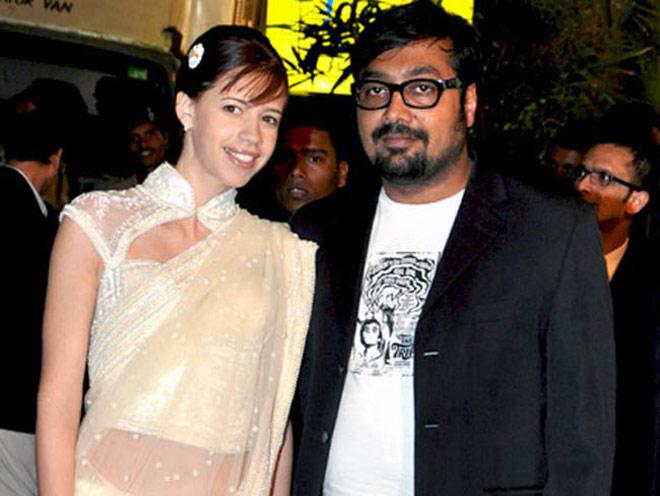 ...
The famous Bollywood director, Anurag Kashyap, fell in such deep love with the actress, Kalki, that he even divorced her first wife, Aarti Bajaj Aarti Bajaj is a prominent Indian film editor, pop >> Read More... . The duo dated each other for almost two years and then got married. However, even they split up recently, but still treat each other with high respect.
7. Kiran Juneja Kiran Juneja or Kiran Joneja is a renowned Indian >> Read More... and Ramesh Sippy Ramesh Sippy is an eminent film director and he is >> Read More... :
Another Bollywood actress, Kiran Juneja, tied the knot with the Indian filmmaker, Ramesh Sippy. Their married life has moved successfully for almost 24 years, though, Kiran, is not the first spouse of Ramesh.
8. Manasi Salvi Manasi Salvi is a well known actress in a Marathi >> Read More... and 'Hemant R Prabhu':
One of the admired TV and Marathi movie actress, Manasi Salvi, got married to the director of the daily soap "Sati". Their friendship on the set converted into love, and finally into marriage. The duo is enjoying their love life with their lovely daughter, Omisha.
9. Jyotsna Chandola Jyotsna Chandola is a television actress who has w >> Read More... and Nitesh Singh Nitesh Singh is a prominent Hindi television direc >> Read More... :
Another daily soap actress, Jyotsana, from the fiction drama, " Sasural Simar Ka Sasural Simar Kaa is a famous Indian daily soap op >> Read More... ", got hitched to the director of the same show, Nitesh Singh. Well, this might be shocking, but Nitesh initially showed null interest in Jyotsana as he felt that she possesses an outlook quandary. It is when this assumption of Nitesh got cleared that the duo entered into a relationship and finally tied the knot on 21st April, 2015.
10. Deepika Singh Deepika Singh was born on 26 July 1989 in a very >> Read More... and Rohit Singh Rohit Singh is an Indian dancer. He was conceived >> Read More... :
The well-liked TV actresses, Deepika Singh, tied the knot to the executive of her show, " Diya Aur Baati Hum Diya Aur Baati Hum is an Indian romance, drama TV >> Read More... ". The duo fell in love during working hours and got married recently, living a happily married life. Also, Deepika owes her acting career to her companion, Rohit Singh.