In the earlier days of Bollywood the villain was one of the most hated characters of the film and most of the actors didn't prefer a negative role back then. But now the times have changed, and there are movies where villains have overshadowed the heroes. They were loved more than the hero. So this change has prompted the young crop of stars to take up negative roles in their debut movie itself. And for some of them, this has been the greatest and most fruitful decision they have taken in their life. So here is the list of actors who took up negative roles to start their Bollywood career.
1. Nikitin Dheer Nikitin Dheer is the sharp and sleek city boy who >> Read More...
...
Going by his looks and physique he has all the qualities of being a hero. But instead of that he chose a negative role to start his Bollywood career. And I guess we don't have any regrets for this decision and I'm sure Nikitin would also not regret this decision. Nikitin Dheer son of famous actor Pankaj Dheer Pankaj Dheer is an Indian television, film actor, >> Read More... made his Bollywood debut in 's period drama Jodhaa Akbar Click to look into! >> Read More... starring Hrithik Roshan Hrithik Roshan with his unimaginable dance moves i >> Read More... and Aishwarya Rai Bachchan Aishwarya Rai Bachchan is a popular Indian actress >> Read More... . His performance as an antagonist was very much appreciated by the audiences. After this, he was seen in a lot of movies playing negative roles like ' Ready Click to look into! >> Read More... ', ' Dabangg 2 Click to look into! >> Read More... ' and the most famous of all being the role of "Thangabali" in Chennai Express Click to look into! >> Read More... .
2. Freddy Daruwala Freddy Daruwala was born in the year 1984 in Surat >> Read More...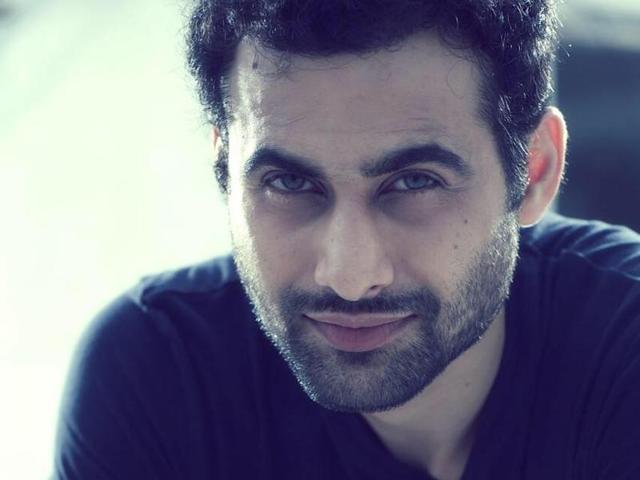 ...
Freddy Daruwala also known as Farhad Daruwala is a model and aspiring Bollywood actor. His debut film was the starrer ' Holiday Click to look into! >> Read More... '. So when you are working against such a big star like Akshay Kumar and that too in a negative role you tend to get overshadowed isn't it? But this was not the case with Freddy; he performed his role exceptionally well, and his looks just added to the charm. He definitely grabbed the attention of the people through this role.
3. Tahir Raj Bhasin Tahir Raj Bhasin Is an Indian actor. He is a good >> Read More...
...
This innocent looking young guy pulled off the role of Karan Rastogi in Rani Mukerji Rani Mukerji is one of the most celebrated Indian >> Read More... starrer ' Mardaani Click to look into! >> Read More... '. Making a debut in a Yash Raj banner film, people can only dream of it. But Tahir made this opportunity count totally. He received a lot of recognition and even got nominated for the best actor in supporting role award for the Filmfare. He is a trained professional in body language and behavioural analytics. Though all the applause went to Rani for her commendable performance but Tahir also made a good first impression.
4.
...
When the first look of his debut movie ' Force Click to look into! >> Read More... ' was released, everyone was amazed to see this new lad, who was making a lot of noise with his looks and charisma. This trained martial arts professional was the perfect match to be the villain in a movie against the likes of John Abraham Like some of our sexy stars, John Abraham has had >> Read More... , who himself is famous for his muscular body. The quality of his performance is evident from the fact that he won all the awards in the category of the most promising newcomer in the year 2012. After Force, he was also offered the role of hero in the film ' Commando Click to look into! >> Read More... ', but his skills in martial arts make him the perfect villain material.
...
5. Rahul Dev Rahul Dev is an Indian model turned film and telev >> Read More...
...
This hunky superstar started his Bollywood career as an antagonist against Sunny Deol Sunny Deol is a film actor, director and producer. >> Read More... in the movie ' Champion Click to look into! >> Read More... '. He was so good in that movie that he continued to perform negative roles in the movie like Fight Club, Awara Pagal Deewana, ' Footpath Click to look into! >> Read More... ', etc. Just recently he was seen in a negative character as a demon Arunasur on the small screen in the famous TV show Devon Ke Dev Mahadev.
6.
...
Neil Nitin Mukesh, son of the famous singer Nitin Mukesh Bio coming soon... >> Read More... and grandson of singer Mukesh, made his debut in the thriller Johnny Gaddaar Click to look into! >> Read More... by Sriram Raghavan Sriram Raghavan is an estimable film director and >> Read More... . His performance was critically acclaimed, which is evident from the fact that he won the Filmfare award in the best actor in a debut role category.
7. Saswata Chatterjee Saswata Chatterjee is an actor of Bengali origin. >> Read More...
This famous Bengali star made his presence felt in the Bollywood industry with the role of a paid shooter in the critically acclaimed movie ' Kahaani Click to look into! >> Read More... ' which had Vidya Balan Vidya Balan is an award winning Bollywood actress >> Read More... in the main character. Though his time on the screen was very limited, he was able to impress a lot of people with his short stint.
8. Parmeet Sethi Parmeet Sethi came to limelight as Kuljeet in the >> Read More...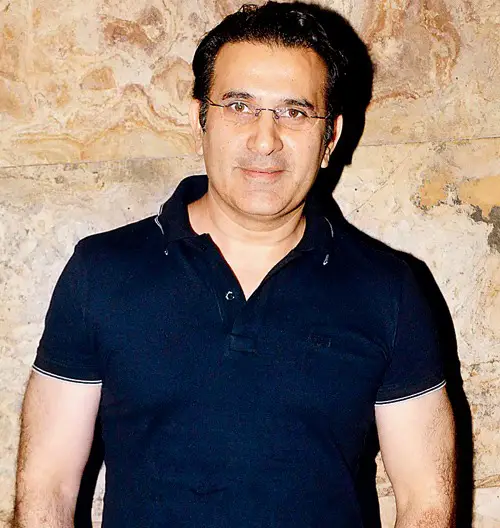 Famously known as Kuljeet from 'Dilwale Dhulania Le Jayenge', Parmeet made his Bollywood debut as an arrogant young male whose marriage is fixed with Simran ( Kajol Devgan Born on 5th August 1974, Kajol was the heartthrob >> Read More... ) but we all know what the end result was. Being noticed in such a great movie of Bollywood in spite of the great performances by Shah Rukh Khan Shah Rukh Khan or also known as SRK is a prominent >> Read More... and Kajol is more than you can ask for from a cameo. Though his Bollywood career never took off and he then moved to TV where he became quite famous.
9. Prakash Raj Prakash Raj, born on 26th of March, 1965, as Praka >> Read More...
He is a very celebrated actor in the south and is also well known for his directional work. But here in Bollywood he is known for his negative roles. He made his Bollywood debut in the movie ' Khakee Click to look into! >> Read More... ' as ACP Naidu. Though his role had little screen presence but he made his mark on Bollywood. He went on to do some commendable roles in ' Wanted Click to look into! >> Read More... ', ' Singham Click to look into! >> Read More... ' and Dabangg 2.
10. Paresh Rawal The Padma Shri award winner who shot to fame with >> Read More...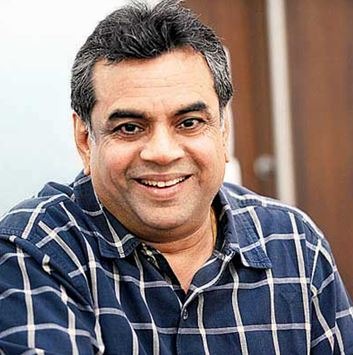 He is one actor whose comic timing is impeccable. He is one of the best in the business. But most of us don't know that he was never like that when he started his career. The film which got him recognition was 'Naam' in 1986. The film was a very big hit and Paresh Rawal played a negative role in that, it was loved by everyone. This role marked the entry of a star that was here to stay. But now a day we mostly see him in comic roles, though we would love him to see again in a negative avatar.