Acting as a profession makes a person very popular. So, while you can have a change of opinion after you think it through, the people who are popular, who face the camera daily and are repeatedly asked for their views on the current affairs and gossips around them, these stars cannot. Most of the times, they probably give a statement and regret it later. So, a lot of the stars change their public statements. Sometimes it is because they thought the matter through, and sometimes it is because they never bothered to think it through, irrespective of how many times they were asked to comment on it.
So here we have 20 such actors, who have gone on record to give statements that contradict their previous statements.
1. Parineeti Chopra The bubbly actress, born on 22nd October 1988, lan >> Read More...
...
The actor has been promoting body positivity for a long time. She kept stating that she was happy in whatever place she was with her body and did not. Despite that, when she lost all the weight, she stated she had been struggling with her weight all the time and was finally comfortable with herself.
2. Sonakshi Sinha Sonakshi Sinha is a well-known Indian Actress. She >> Read More...
...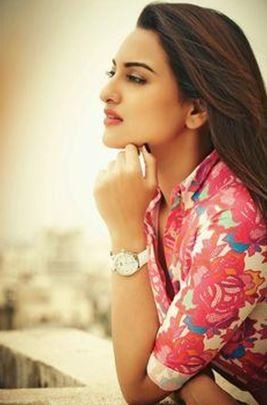 The actress did something very similar to Parineeti Chopra, where she kept promoting body positive images ever since her debut and stated that she did not believe in starving herself, but soon changed it all and lost a lot of weight.
...
3. Anupam Kher Anupam Kher is a very popular actor, director, and >> Read More...
The actor made quite a fool of himself when on his Twitter he stated that Awards are nothing but a mockery of the system, no matter what the award is, irrespective of whether it is the film awards, national awards, or even the Padma Bhushan. Very soon afterwards, he was also given the Padma Bhushan, for which he posted a Thank You Click to look into! >> Read More... note on twitter, thus making a mockery out of himself.
...
4. Shah Rukh Khan Shah Rukh Khan or also known as SRK is a prominent >> Read More...
...
The actor has frequently given away the vibe that he wants to be among those who encourage and empower women. He has stated several times that he respects all the women in his life. However, when it comes to the characters he plays in his movies, almost all of them have been sexist, misogynistic that slut shame women and ask them to conform to the notions of patriarchy.
5. Abhijeet Bhattacharya Abhijeet was born in Kanpur and belongs to a Benga >> Read More...
...
The singer has been repeatedly falling in the eyes of the country through his tweets. When Salman Khan Salman Khan is a very famous Indian actor and a pr >> Read More... was arrested for killing people sleeping on the pavement under the influence of alcohol, the singer supported him violently. Now, when Salman supported Pakistani artists during the recent debate, Abhijeet Bhattacharya lashed out on him just as violently.
...
6. Shobhaa De Shobhaa was born on January 7, 1948.She was born i >> Read More...
She may not fit the bill exactly, but she deserves to be mentioned on the list, because of the innumerable times when she has shown her insensitivity. First she went on to demean the Indian team at Olympics, trivializing their stories and the struggles they went through to be where they were, and then called 'P V Sindhu' the silver princess, as though she had never insulted her and her fellow team-mates.
7. Chetan Bhagat Chetan Bhagat is a renowned Indian author who was >> Read More...
Another one of the authors who should be anything but authors, Chetan Bhagat will jump to defend himself whenever someone talks about a person with poor language skills. He calls them elitists who are stuck in the colonial past. It of course, makes no sense at all, much like his books, but what is hilarious is that he too is a part of the elite, and has had the best possible education, having studied in IIT Delhi and IIM Ahmedabad, but is unable to string together a decent sentence.
8. Priyanka Chopra Born on 18 July 1982, Priyanka Chopra is an establ >> Read More...
Honestly, the actress just needs to learn that Feminism is about the right to make your own choice, and to be considered and treated as an equal. She says her show is not feminist, because it has strong male characters, which makes zero sense. Also, she says she knows men are paid more, they have more opportunities, and she will work hard to change it, but she also states that she is not a feminist, again, making zero sense.
9. Sonam Kapoor Sonam Kapoor, Daughter of Anil Kapoor and model Su >> Read More...
At a time when all of her fellow actresses are going abroad and working in Hollywood films, Sonam Kapoor, true to her image of being a haughty woman who cannot tolerate others' success, went on to state that she has no desire to be the hot Indian girl in Hollywood as she has worked hard in Bollywood. This, when she has made clear that she is trying to get into Hollywood but none of her auditions are coming to anything.
10. Salman Khan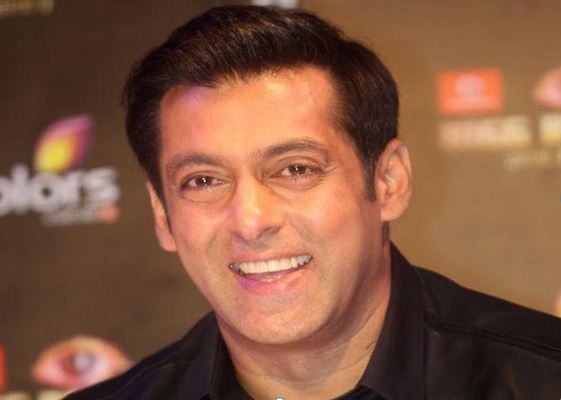 Since he is involved in a lot of criminal cases, many charges are filed against him and he is constantly trying to find ways to save himself. So, when the trial was on, he was constantly changing statements, and the people involved were also constantly changing statements, frequently contradicting themselves depending upon the money that Salman's lawyers supplied to them.
11. Rakhi Sawant Rakhi Sawant, the well-known drama queen of the In >> Read More...
There are countless instances of Rakhi Sawant going back on her words. One of the most memorable ones were when she formed her own political party and stated that she would not do any more item songs and would wear simple clothes. The name of the party was Rashtriya Aam Party formed in 2014. However, just a few months later, she was seen in a racy item song for a movie called Mumbai Ki Laila.
12. Kamaal Rashid Khan Kamaal Rashid Khan better known as KRK is a reali >> Read More...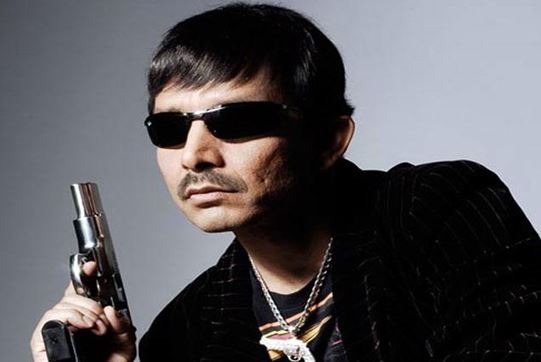 There have been many instances of Kamaal R Khan going back on her words. Recently, when he was stuck in the controversy between the makers of ' Shivaay Click to look into! >> Read More... ' and " Ae Dil Hai Mushkil Click to look into! >> Read More... ", he went back and forth on what he was trying to say, who was trying to frame him and what he had meant to do.
13. Malaika Arora Khan and Arbaaz Khan Born in a family that has strong ties in the film >> Read More...
They both as a couple made quite a mockery out of themselves when they took the decision of separating from each other while they were shooting for a show that they were hosting, named / the show was about the testing the couples as they faced difficulties together as a team, and Malaika and Arbaaz often acted as their mentors, until Malaika stopped shooting for the show because she did not want to be around Arbaaz.
14. Sajid Khan Sajid Khan is a Bollywood director, producer and e >> Read More...
Sajid Khan contradicts himself every time one of his movies is released. It is said that he starts asking people to buy tickets of his movies months before their release, claiming them to be definite hits. Then after they become a flop, he laughs them off at award functions and calls them mere mistakes. Sadly, his career is full of such mistakes and it's been quite a while since he did something right.
15. Aishwarya Rai Bachchan Aishwarya Rai Bachchan is a popular Indian actress >> Read More...
Bach when the former Miss World was still dating Salman Khan, she claimed that he loved him and he loved her so much that he is more important to her than her career. However, she was clearly, unfortunately wrong, since she broke up with Salman Khan for being physically abusive. A man who hits you cannot possibly take you as the most important thing in his life. It is his ego that comes before anything else for him.
16. Mandana Karimi Mandana Karimi is an Iranian model and actress; li >> Read More...
She was beyond cunning during the time she stayed in the house. Not only did she constantly annoy the housemates, but once they turned against her, she would go in a corner and starting crying, begging for the sympathy of the audience. She would keep saying that she did not need anyone, and would keep purposely annoying the housemates, and then go in a corner and cry about everyone attacking her and no one taking her side.
17. Sonali Raut Sonali Raut is a sizzling, and beautiful Indian mo >> Read More...
The actress was supposed to fulfill her contracts with the production house of her film " The Xpose Click to look into! >> Read More... ". But she went back on her words and refused to fulfill her legal contracts in order to stay in the house, thus facing the wrath of the producers and becoming the cause of their loss.
18. Karishma Tanna Karishma Tanna is an Indian Television actress bor >> Read More...
During her stay in the Bigg Boss Bigg Boss Tamil is the Tamil language version of t >> Read More... house, Tanna often turned to cheating to win tasks. What was worse was that in her very first task on the show, she went ahead and rubbed red chilli powder on Gautam Gulati A young, handsome, and most-talented hero look guy >> Read More... 's face but when her turn came she denied having been so cruel and did not let them do their share of the task, claiming she is being blamed for something she did not do. Although she was contradicting herself, it was Gautam who had the last laugh, since she made him the hero. What was even worse, was that throughout her stay she kept stating that she had a boyfriend but in the end, she dumped him on national television without even talking to him directly for Upen Patel Upen patel is a well known film actor in Indian fi >> Read More... . She had been saying until then he was a great guy who loved her, but immediately after getting together with Upen she started to say that he did not treat her well.
19. Upen Patel
For a long time during his stay in the Bigg Boss house, he remained a submissive, quiet guy. But suddenly, when he realized that being violent and having a love interest are the only things that will get him anywhere in the reality game show, he started to pursue Karishma Tanna, who he had originally denied having feelings for.
20. Gautam Gulati
He was the winner of "Bigg Boss Season 8", and a lot of the credit also goes to his kisses with Diandra Soares Diandra Soares is a popular Indian celebrity who h >> Read More... , who he said was a great friend in the house and that he would love to pursue their relationship and see where it goes. However, once he came out of the house as the winner, he did not bother to contact her and she stated in an interview that he had not fulfilled his words.