1. Bhaag Milkha Bhaag Click to look into! >> Read More...
The motivating story of the 'flying Sikh', Milkha Singh, is beautifully portrayed by Farhan Akhtar One of the most recognized young director of India >> Read More... , wherein it shows him overcoming the massacres of his childhood and emerging as one of India's most iconic athlete. The movie shows the most essential and crucial part of Milkha's life that led him to such honor. The way he fought past his hardships in the civil war and homelessness to reach this stage of his life. This film is an eye opener to all the young people who feel the need to give up once they have tasted failure.
2. Guru
This movie is a real life example of rags to riches. This story shows a glimpse of the life of a business tycoon, Dhirubhai Ambani. It shows us that it is possible to fulfill dreams if there is perseverance and hard work involved. Gurukant Desai, a character based on Dhirubhai Ambani, a small village boy with sky high dreams moves out of his village to Turkey and works there. He wishes to work for himself, leaves the job and along with his wife moves to Bombay to start a cloth industry. After facing a lot of difficulties, he still becomes one of the renowned business tycoons. All aspiring entrepreneurs, you can seek inspiration from this movie.
3. Neerja
This is a story worth telling and a must watch. Based on the events of Pan Am hijack, Neerja is the story of the brave heart Neerja Bhanot Neerja Bhanot was a senior flight attendant for th >> Read More... , who died saving the lives of the passengers on board. Played by Sonam Kapoor Sonam Kapoor, Daughter of Anil Kapoor and model Su >> Read More... , Neerja is the most iconic example of courage and bravery. Though the story was known by all, the movie is nerve-racking and audience anticipate in fear for the next scenes. Neerja showcases the act of courage, selflessness, a presence of mind, and composure, something you wouldn't expect given the situation. Neerja had set a great example for everyone to learn from and admire. Sonam did a phenomenal job in bringing her back to life and leaving us in tears with pride.
4. Paan Singh Tomar Click to look into! >> Read More...
This is a story of a fearless dacoit who was once in the Indian Army and was also a seven-time winner of national steeplechase champion. This movie shows the life and death of this rebel who fought for our nation, won the championship for our country but had to turn into a dacoit due the turn of events in his life. Due to personal agony of a fellow villager, Paan Singh lost his mother and to avenge her death, he went on to become a baaghi and kill his mother's murderer. He was killed in an encounter for his wrong deeds but not before he showed the world the power of his hard work and perseverance to serve the country.
5. Sarbjit
Innocence is a rare virtue. This movie showcases the torture of being innocent, quite literally. Sarbjit Singh played by Randeep Hooda The strong macho image of Randeep Hooda graces the >> Read More... , is held captive by the Pakistani police for a crime he was not even aware of. He is imprisoned for being mistaken as Ranjit who had led bomb blasts in Lahore and after 22 years of imprisonment, his family comes to know of it. Dalbir, played by Aishwaraya Rai Bachan, his sister fights for him but fails to get him justice. Sarbjit dies but not before making his sister promise that she will justify him as an innocent man and Dalbir continues to fulfil his dying wish.
6. Dangal
A father's love is eternal, this phrase was truly demonstrated in this movie. Mahavir Singh Phagot is the perfect example of determination and faith. This movie is based on the amateur wrestler who fulfilled his dreams through his daughters, Geeta and Babita. Aamir Khan Aamir Khan or Mohammed Aamir Hussain Khan is Bolly >> Read More... plays the role of Mahavir and shows the struggles that he went to achieve something next to impossible in our society. Fighting through all odds, fighting against the society he is persistent to make both his daughters a national wrestler. Not only did he fulfil his dream but also gave a message to the audience that no girl is less than a boy. Phagot and his daughters are an inspiration to this country for success as well as changing the perception of the society.
7. Gandhi
Father of our nation, Mahatma Gandhi started a revolution that nobody ever thought would take place under the British's rule. Though less known, a biopic was made on Mohandas Karamchand Gandhi, portraying everything he did starting from being thrown out of a south-African train to Dandi March to being killed by Godse. This movie shows the struggles of us Indians before independence and portrays intricate details of all the whereabouts of that time.
8. Shahid
This movie is based on the life of lawyer Shahid Azmi, depicted by Rajkumar Rao. Story of a boy, who out of frustration of the cold-blooded murders moves to Kashmir. He is forced to admit to have assassinated politicians and serves his time in prison. He studies law after being acquitted and rises to success in one of his earlier cases. He was assassinated in 2010. Though his life ended in tragedy he sure did try to make the best out of what fate had in store for him. The only thing that deceived him, truth, was what he fought for till the end.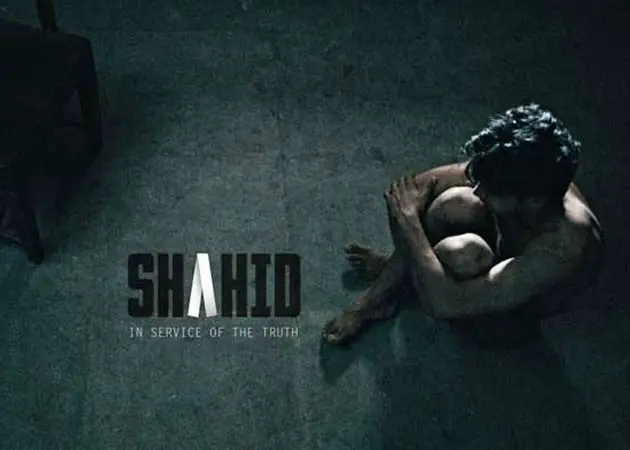 9. Mary Kom Click to look into! >> Read More...
Mangte Chungeijang Kom was a name that was sadly forgotten once she chose family over her sport. Mary Kom, portrayed by Priyanka Chopra Born on 18 July 1982, Priyanka Chopra is an establ >> Read More... , was a world champion boxer. She fought against her father's acceptance for her sport and proved herself. Though being a champion, once she got married and had kids, she was completely forgotten by the people. She resumed her boxing but not before being insulted and thrashed by the authorities. Even with such discouragement and her family issues, she won the 2008 championship when she imagined her family being present there. Though being left by people, family became her strength to win back her title.
10. M S Dhoni - An untold story
This was the most awaited movie of 2016 especially cricket fans. Though his life was known to people through media, Mahendra Singh Dhoni's life had more to it. Portrayed by Sushant Singh Rajput Sushant Singh Rajput is one of the famous Indian t >> Read More... , Dhoni had started off with football as his forte sport and was later forced into working as a government employee by his father. But destiny had something else in store for him. No matter how much he went away from cricket, they crossed paths at every stage. This led him to create history in 2011 world cup. The zeal and admiration towards the sport had driven him to achieve this at a very young age of his life. He still continues to win our hearts with his helicopter shots.