Child sexual abuse has been a big problem not just for the audience but also to a famous personality who faced it in their immaturity. Here are some celebrities who reveals about sexual abuse when they were a small child.
Kalki Koechlin, one of the boldest actress in Bollywood industry, her fans were shocked when she spoke about how she faced sexually abuse as a child. She told NDT, which it took her many years to talk about her tough time that she faced off. Kalki did not share much information about the occurrences in detail, but the fans were proud of her and applauded her for speaking about such a sensitive issue to the public.
...
2. :
Sofia Hayat, a British model, singer, and actor also have worked for some Indian projects. She shared her experiences and depressed moment of her childhood days. Sofia was just ten years when she sexually abused by her uncle. Sofia confessed that this incident has affected her in many ways and would want to help and secure other children who are being the victim of it.
...
3. Anushka Shankar:
...
Anushka Shankar sitar player was a victim of child abuse in her childhood. When the global women's rights campaign video released, Anushka revealed about her darkest side of childhood to media. Anushka confesses that she was sexual and emotional harassed by a family friend, her family trusted him totally and faced all forms of abuse like touching.
4. Anurag Kashyap Born on 10th September 1972, Anurag Kashyap has es >> Read More...
...
Anurag Kashyap, a popular filmmaker who was disturbed in his childhood and face sexually abused for 11 long years by man, who was 22 years old. Anurag forgave the person when he met him after years. Anurag said that the man didn't have any guilt, Kashyap decided to avoid the man's behavior toward him and dreamt it as a nightmare and moved on. He also gave the credit to Kalki for healing his pain.
5. Taapsee Pannu Taapsee Pannu is an actress and model of Indian or >> Read More...
...
Taapse Pannu had faced eve-teasing in her college days. The actress told the publication that the similar incident happened in Mumbai too, when she went to meet her friend in the evening, two boys in the bike passed nearby her laughing and commenting on her. When Taapsee heard it, she started staring at them, in a few second she found their faces in fear. After then, she realized if you react to such situation even the men turn out to get the fear of their mistakes.
...
6.Sapna Moti Bhavnani
...
Sapna Moti Bhavnani contestant of Big Boss 6 and a hairstylist narrates a horrified mystery of her life of how she was a victim of gang rape at the age of 24 on Christmas Eve Click to look into! >> Read More... . It took around Twenty Years to overcome herself.
7.
Kangana Ranaut spoke about her life at the launch of Barkha Dutt's book, "This Unique Land." She told about the time where she was sexually abused and hit by a man who she didn't mention in the industry who were his mentor and godfather. She was physically hurt, she even lodged a FIR, but the man was freed and gave warning to him.
8. Poorna Jagannathan Poorna Jagannathan is a brilliant American actress >> Read More...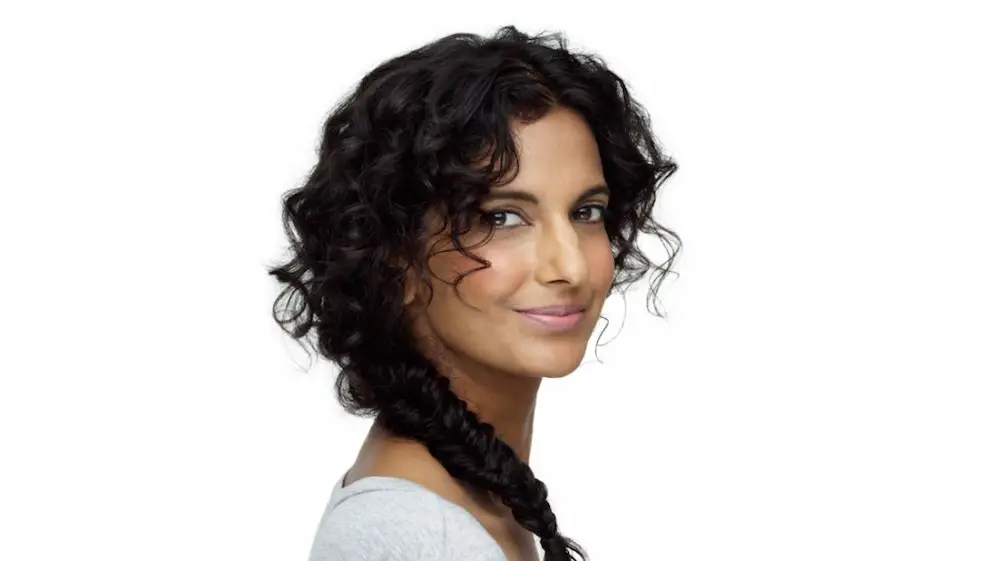 Actress Poorna Jagnnathan at the age of nine was abused sexually. In an interview, she spoke about the sexual violence done towards her by the family friend and the neighbors and they told her not to tell anything about this matter. As a young child, she didn't know how to react and how to speak about it.
9. Nikita Gokhale Nikita Gokhale is an actress, model, beauty pagean >> Read More... :
Actress and Model, Nikita Gokhale acclaimed that her teacher sexually abused her in ninth standard. The tuition teacher held her body parts and clicked an inappropriate photo through his mobile camera. She also told that he uses to blackmail her for her snaps, this experience shocked the fan followers.
10. Sami Ali
Sami Ali, a Pakistani actress, was a victim of child abuse, harassment, and violence at her own town, at the age of five years. Sami shares her life stories of sexual abuse to Universities in the United States. She encourages others and not to be upset to reveal about the circumstances to the close one.