Green India, Clean India is the national slogan of our country. To follow this, many of our Bollywood actors and actresses have planted trees and saplings to make out India greener and cleaner each day by planting. Here are the top 10 Bollywood actors and actresses who love gardening.
1.
...
Saif Ali Khan is one of the most popular actors in the Bollywood industry. He likes greenery. During the lockdown, Kareena Kapoor Khan Kareena Kapoor is a super hit actress working in I >> Read More... shared some pictures of Saif Ali Khan and his baby Taimur Ali Khan Taimur Ali Khan Pataudi is the son of actors Saif >> Read More... gardening on their farm. Both enjoyed the gardening session. This shows how much the Khan family loves gardening.
2.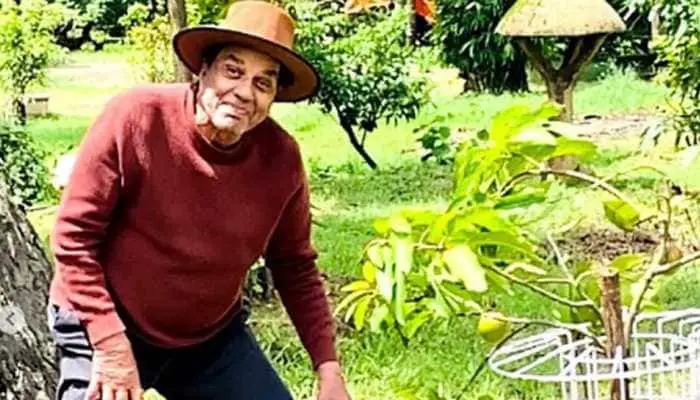 ...
'Dharmendra' loves to plant trees and saplings. During the lockdown, when he visited his farmhouse, he planted many fruits and vegetables. He also did farming and rode a tractor as a part of farming. He shared some of his pictures in which he looked happy and was enjoying the planting session.
3. Deepika Padukone Deepika Padukone is an Indian actress and model. S >> Read More...
...
During the lockdown period, Deepika Padukone and her beloved husband Ranveer Singh Ranveer Singh Bhavnani is an Indian movie actor wh >> Read More... shared some pictures of their house gardening on Instagram. She was flexing her gardening skill. She planted many beautiful flowers and plants, which enhanced the look of the house.
4. Bhumi Pednekar Bhumi Pednekar is Maharashtrian unconventional act >> Read More...
...
Bhumi Pednekar loves to do sustainable gardening. She has done sustainable gardening with her mom at her house. According to her, the children should be taught sustainable gardening at the school. She also said that if we teach the young generation the importance of the greenery around us, we will have a better future.
...
5. Anushka Sharma Born in an army family to Col. Ajay Kumar and Ashi >> Read More...
...
Anushka Sharma is the most amazing actresses in the Bollywood world. She has planted so many plants and trees at her house. Recently she shared pictures of her garden, captioning it "my buddies and me." She calls her plants a part of their family. This shows how much she is fond of her garden.
6. Salman Khan Salman Khan is a very famous Indian actor and a pr >> Read More...
...
During the lockdown period to get a change from Mumbai's life, Salman Khan visited his Farmhouse and stayed there for more than a month. He was also stuck in his farmhouse due to strict lockdown conditions. To make use of it, he planted many saplings around his farmhouse to make his farmhouse look more beautiful.
7. Twinkle Khanna Twinkle Khanna made herdebut in Indian film indust >> Read More...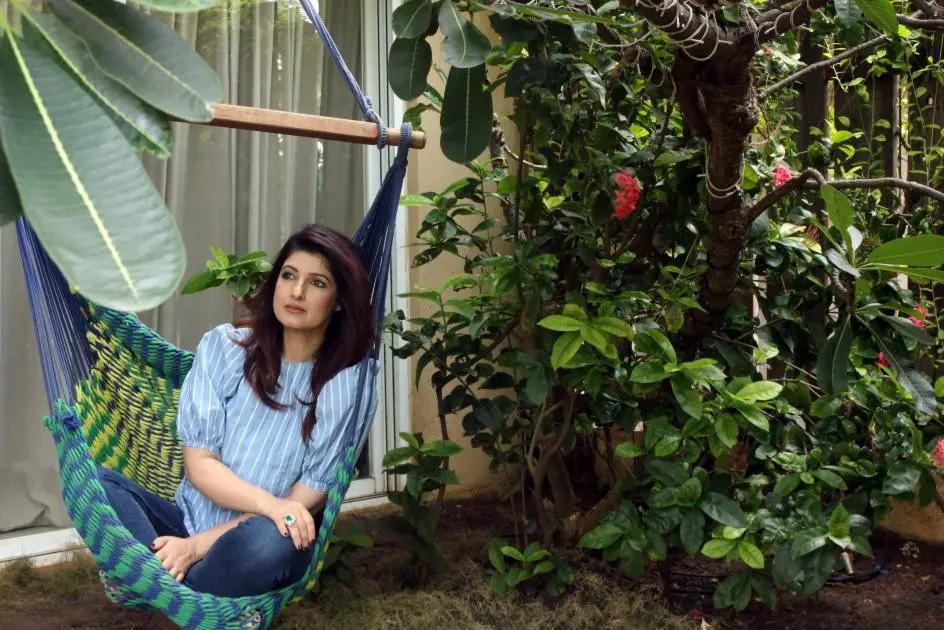 Twinkle Khanna, the wife of , is fond of greenery and plants. They have a huge lawn in their Bungalow, where Twinkle Khanna and Akshay Kumar spend most of their free time. They have made sitting arrangements at the lawn to sit there and enjoy nature and also get some fresh air.
8. Jackie Shroff Intro: Jackie Shroff is a well known Bollywood act >> Read More...
Jackie Shroff loves nature. He likes to plant. During the lockdown, he went to his Farmhouse. He shared his pictures gardening with his family on social media. He also mentioned that he likes to spend most of his time in the sprawling garden.
9. Shilpa Shetty A model turned actress, producer, entrepreneur and >> Read More...
Shilpa Shetty is one of the fittest actresses in the Bollywood industry. She posted a picture of her sweeping her garden and captioned it as sweeping is one of the best workouts during the lockdown. She also planted many fruits and vegetables in her garden.
10. Juhi Chawla Juhi Chawla is a renowned Indian actress and produ >> Read More...
Juhi Chawla was so happy and excited when she shared her gardening picture and making beds for vegetables like Tomatoes, coriander, and fenugreek. She said that she was waiting for them to grow. She also said gardening keeps her stress-free, and she loves to do it.