A relation between a child and its mother is purest, and none can imagine replacing the bond. There comes a time, where the situations are unfortunate, and they have to part ways. The children are then introduced to another female they are supposed to call mom, it takes time for both of them to adjust, and sometimes they don't, and sometimes they form a great bond. Bollywood has seen many second marriages, and here are some bond of stepmoms, and children which are quite successful.
1. Sridevi and Arjun Kapoor
Arjun Kapoor, son of Boney Kapoor from his first wife, tells in an interview that he have no problem with his stepmother, but they don't talk much often. Arjun also said that he has a huge respect for his step mother, but he avoids meeting them.
2. Pooja Bhatt and Soni Razdan
Soni Razdan is the second wife of Mahesh Bhatt. When she joined the family, she made sure that Mahesh's children, Rahul, and Pooja, do not feel that they have a stepmother. She treated them like her kids, and Alia also shares a great bond with them. They all meet and share good auras amongst themselves.
3. Farhan Akhtar and Shabana Azmi
Shabana is the second wife of Javed Akhtar, after his first wife, Honey Irani. Javed has two children from Honey Irani, Farhan, and Zoya. Shabana on entering their lives made sure that she causes no problems, and she blended well. She loves the two children equally.
4. Helen Jairag Richardson
The Khans have a great quality that family comes first. With the entry of their step mother, they made sure she was at ease and faced no problem. The Khans welcomed Helen with big hearts, and she has now become an integrated part of the family.
5. Hema Malini
This dream girl is the second wife of Dharmendra, after his first wife, Parkash Kaur. The sons of Parkash Kaur, Sunny, and Bobby Deol respect their step mother, but avoid being in her presence. This second marriage was a shock to the whole family, and children.
6. Shahid Kapoor and Supriya Pathak
The Kapoors have also made sure to follow the moto "Family stays first." Shahid is more than happy to have two mother's love in his life. His first mother, Neelima Azeem, and his second mother have given him equal love, and now the double love is shared with Mira Rajput also.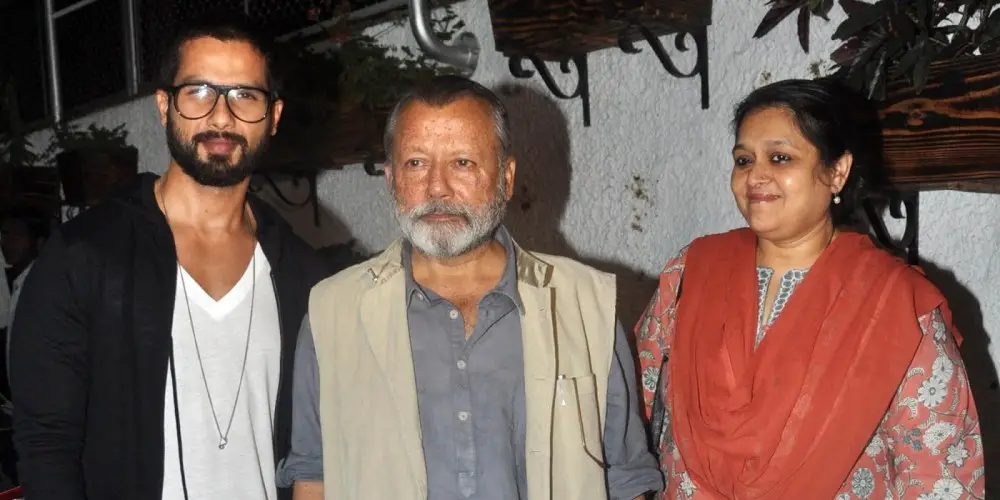 This hot mother is a wonderful stepmom to Saif's first children from Amrita. They both love Kareena's company, and this hot mom is also giving some tips to Sara Ali Khan for her debut in Bollywood.
8. Kiran Rao and Junaid Khan
Kiran is the second wife of Aamir Khan. They both are very much in love. Also, Aamir's children from his first wife Junaid, and Ira are also comfortable with their new mother. They are often seen hanging around and have a great bond between them.
9. Manyata Dutt and Trishala Dutt
Manyata is the second wife of Sanjay Dutt whom he loves the most. Sanjay had two children from Manyata name Iqra, and Shahraan, and they both are adorable. Also, Sanjay's elder daughter Trishala is very comfortable with her step mother.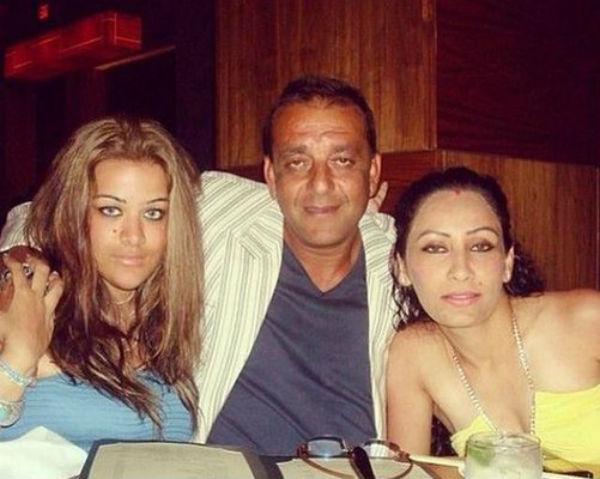 10. Prateik Babbar and Nadira Babbar
The Hosana song fame star, Prateik shares a cute bond with his stepmother Nadira, and step-siblings Juhi, and Arya Babbar. But soon the family had issues, and eventually they went separate ways.