A movie doing a box office success or blunder is a part of the culture of BTown. Over the time, there have been numerous films which have become a major hit like Dangal earning 500 crores, and sometimes even the best actors film doesn't do that much business in the industry. The year has only been started, with four months passed. It has not been proven the best year for Bollywood though.  Today, let's have a look at ten such films which have already flopped at the box office.
1. Sardar Saab
Starring Jackie Shroff, Sardar Saab is an Indian-Punjabi film. It released in the month of January. Directed by Amit Prasher Bio coming soon... >> Read More... , the movie also stars Sudesh Berry Sudesh Berry is an Indian television and film acto >> Read More... and Guggu Gill Guggu Gill is an Indian, Punjabi film performer. H >> Read More... . It is a story of a family, for every person who works only for the people.
2. Ok Jaanu!
...
Shraddha Kapoor Shraddha Kapoor, born on March 3rd, 1989, is a you >> Read More... and Aditya Roy Kapur Aditya Roy Kapur, a young and successful actor wa >> Read More... starrer Ok Jaanu! was the first high budget release of this years. Though the songs of the movie did strike a chord with the audience, the movie could not do the same. The films talk about the challenges one has to face while being in a live-in relationship.
3. Haraamkhor
...
It's not very often that you see Nawazuddin Siddiqui in the lead. It was one of such movies which unfortunately couldn't do great business at the Box Office Box Office is a Tamil entertainment TV serial whic >> Read More... . Directed by Shlok Sharma Shlok Sharma is a popular Indian director in the H >> Read More... , the film released on 13 January this year. It's a story of how a male teacher falls in love with none other than one of his student.
4. Coffee with D
...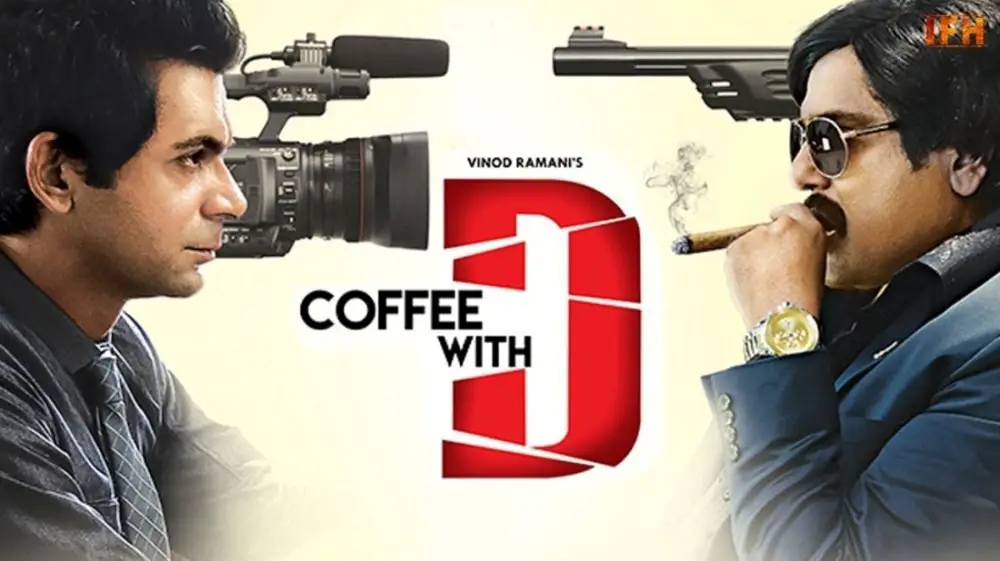 Sunil Grover's film 'Coffee with D' also bombed at the box office this January. The story has been directed by Vishal Mishra Vishal Mishra was born in Kanpur, Utter Pradesh, I >> Read More... . The movie was in the news as it had been reported that Kapil Sharma Kapil Sharma was born in a small town of Amritsa >> Read More... didn't let Grover do promotion of his film on his show. It's on the theme of a fight between a gangster and a journalist.
...
5. Runningshadi.com
...
Directed by Amit Roy Amit Roy is an Indian Cinematographer, screenplay >> Read More... it was a comeback film for Kai Po Che! Click to look into! >> Read More... actor Amit Sadh A well-known actor who appears in Indian Televisio >> Read More... . It also had Taapsee Pannu Taapsee Pannu is an actress and model of Indian or >> Read More... and Arsh Bajwa Arsh Bajwa (Otherwise Known As Arshdeep Bajwa) Is >> Read More... in the lead. It's a story of three friends who start an online website to help the young couples of Amritsar to elope.
6. Rangoon
...
The much-hyped film of the three superstars of Bollywood, Shahid Kapoor Shahid Kapoor also identifies as the name Shahid K >> Read More... , , and , Rangoon flopped at the box office big times. It was directed by Vishal Bhardwaj The most outstanding of a successful film producer >> Read More... . Set near the India-Burma border the film takes you back in the year 1944.
7. Irada
The film starred big names including Naseeruddin Shah Naseeruddin Shah is an experimental actor and asso >> Read More... , Arshad Warsi Arshad Warsi is most popular for his role as Circu >> Read More... , , Divya Dutta Divya Dutta was born in Mumbai, Maharashtra, India >> Read More... , and Sagarika Ghatge The gorgeous lady, Sagarika was in the limelight a >> Read More... but still, it didn't have the success it was looking for on the big screen. Based on a story of how an NIA officer tries to unfold the conspiracy that led to the loss of lives of several people.
8. Commando 2
Sequel to 2013 film Commando the film reprised its cast with , but couldn't leave the same effect as its former. The movie released in March 2017. The film had been directed by Deven Bhojani Deven Bhojani is an Indian TV serial actor who was >> Read More... . The film takes forward the story of the last release with Vidyut fighting more crimes.
9. Jeena Issi Ka Naam Hai
The multi starrer film Jeena Issi Ka Naam Hai includes Prem Chopra Prem Chopra is a legend of Hindi cinema and he has >> Read More... , Arbaaz Khan Born in a family that has strong ties in the film >> Read More... , Supriya Pathak Supriya Pathak is an Indian actress who has been r >> Read More... , and Rati Agnihotri Rati Agnihotri is an Indian movie actress who has >> Read More... in the lead roles. Released in March 2017 the movie was directed by Keshhav Panneriy Keshhav Panneriy is an Indo-Canadian director, wri >> Read More... .
10. Aa Gaya Hero
It was touted to be a Govinda's comeback, but the story didn't stand up to his expectations. Directed by Dipankar Senapati, it was an action film released in March 2017. The actor played the role of a cop who comes to tackle the issues of the town.