1. Victoria 'Posh' Beckham swears by the Geisha Facial to keep her skin smooth and supple. This facial technique finds its origin it Japan. Geisha Facial involves using the poop of the nightingale bird in the skin- care regime. The poop turns into a paste which has a cleansing effect on the skin. It also ends up leaving a sheen on the skin. Ready to shine a little? Victoria's husband, ace footballer David Beckham David Beckham, whose actual name is David Robert J >> Read More... also resorts to this ancient beauty practice.
2. Perfect to layer your burger bun and chicken sandwiches with. Now, even better to use some of that creamy mayonnaise on your hair. Yes, this is ' Green Lantern Click to look into! >> Read More... ' actress Blake Lively's hair care routine. The Hollywood beauty, who is expecting her second baby with husband Ryan Reynolds He is one of the dashing debonair of Hollywood. He >> Read More... , is also known for her thick, blonde locks. She follows the regime her mother taught her when she was young. Blake takes a dollop of mayonnaise in her palms and dabs it around the lower ends of her hair before taking a shower. The mayonnaise prevents the bottom half of her hair from drying out and becoming brittle.
...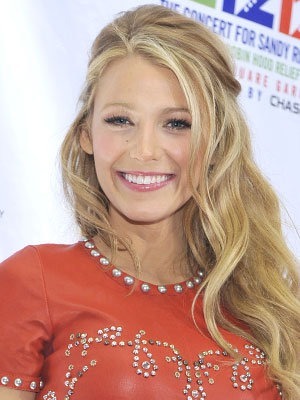 3. Actress Sandra Bullock uses hemorrhoid ointment to treat the lines around her eyes. For the uninitiated, hemorrhoid group of veins around the anus of the human body. She mainly uses it to combat the puffiness that can create havoc on the face. However, the ointment application has worked wonders in treating the lines under her eyes.
...
4. Skin detoxification is a method that is gaining popularity. Usual tricks would involve nutrient- infused green juices, lemon juice, and herbal teas, among others. However, actress Demi Moore From utmost paid actress to social rights activist >> Read More... decided to take this routine a notch higher. She makes frequent trips to Australia, where she treats her skin with medically trained blood suckers or leeches. The leeches suck out the toxins from her blood, remove the bruises on her skin and also work wonders on the dark circles lining her eyes.
...
5. Jennifer Love Hewitt Born on the 21st of February 1979, the off-spring >> Read More... has an easy trick to treat the zit trouble. Pimples by far, are every girl's nightmare. Imagine one popping a night before a big party or hours before your date night. Jennifer uses her tooth paste to treat that nasty boil. Applying some apparently dries it out quickly and also helps to clear the blemishes from your skin.
6. Lady Gaga Stefani Joan Angelina Germanotta or ostentatiously >> Read More... is the epitome of bizarre. From her choice of clothing, to hair and make-up. The monster mother has an equally weird method of removing her make-up. Now we surely know the importance of taking your make-up off before going to bed. The 'Bad Romance' singer uses tape to do the duty. She rolls it on her face before taking it off. That must be pretty painful, now.
...
7. Actress Gwyneth Paltrow resorts to snake venom to get rid of her wrinkle troubles. Swiss scientists apparently found the Botox-like effect that snake venom has on the skin. It helps you level out the wrinkles by relaxing the muscles in the area. This is mainly due to the paralyzing effect of the venom on the muscles.
...
8. Kim Kardashian Kim Kardashian is an American Television actress, >> Read More... uses sheep placenta to facilitate cell growth. This is used to regain the firmness and plumpness of the hand by stimulating cell growth. The New Zealand sheep is used for this treatment. Also used in the sheep placenta stem cell facial treatment.
...
9. Pop-star Madonna and Eva Longoria Eva Longoria, an American actress, producer, direc >> Read More... are patrons of the placenta face cream. This face cream is made from the protein extracts of the sheep placenta. This cream is said to increase one's immunity, promote regeneration of the tissue and also improve the metabolic processes. The treatment is also called living cell
...
therapy.
10. To nail that instant glow prior to a big event, we have a newer and literally 'cooler' method for you. ' Bride Wars Click to look into! >> Read More... ' actress Kate Hudson Kate Hudson is an American actress who is the daug >> Read More... dunks her face into a chilled ice bath for an instant glow. According to her, the longer you subject your face to the chill, the more is the glow.