Do you like Thai movies? This top 10 must-see Thai movies list includes some of the most popular and successful ones! You will find your next favorite film for sure, be it in any genre like action, thriller, comedy, romance, or horror genre, with original and twisted plots. There's so much to choose from.
1. The Rocket
Ahlo's family shifts after their village are cleared to make way for a new dam. They come across a rocket festival. Ahlo, being regarded as a cursed child, seizes the opportunity to prove his worth to his parents by participating in the competition.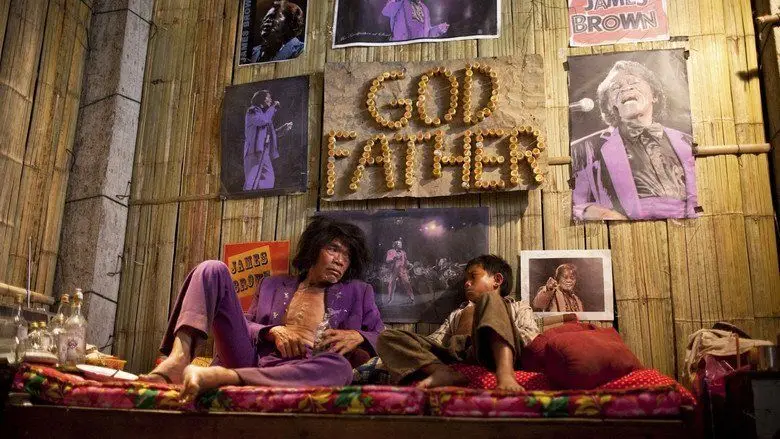 2. Hello Stranger
During the Songkran festival, two people meet accidentally in South Korea. They end up having fun together, but when they realize that they have fallen for each other, everything changes.
3. Bad Genius
Bad Genius ingeniously—forgive the pun—turns an ordinary story of student cheating into an adrenaline-driven watch that will cause you to lose your breath. It's conjointly applauded for subtly braving additional serious topics like people and Thai education.
4. Bangkok Traffic (Love) Story
Bangkok Traffic (Love) Story gives an insight into the cliched life of Bangkokians in their 30s who are hoping to meet other better half. The movie is relatable if you're one of those lonely people in the big city.
5. Grace
Nowadays, anyone can become famous online through social media; that is why this psychological thriller is perfect—if quite gruesome—portrayal of the dark side of internet fame. Apinya Sakuljaroensuk's performance as the crazy has been insane!
6. Pee Mak
Mak finally comes back home from war and impatiently reunites with his wife Nak and their newborn child. As the story unravels, his four friends discover that his wife Nak and the newborn are ghosts. The movie is a breath of fresh air, thanks to its comedy and modern context, which altogether makes it a fun watch.
7. Where We Belong
On the surface, wherever we tend to Belong feels like your regular young flick concerning two woman friends in a very settlement. However, the film truly digs deeper in revealing the views of recent teenagers, whose philosophy towards life may be a factor of fascination, furthermore as fright, for previous generations.
8. Bike Man
Sakkarin lives his life as a lie by pretending to be a banker but, in reality, is a motorcycle taxi driver. This ends up bumping into his childhood friend, Jai, for whom he was once crazy. Besides the sweet romance and comedic scenes, this sacred moving picture will teach you an issue concerning the way to fight for what you think and, therefore, the importance of family.
9. The Teacher's Diary
With incredibly endearing characters and beautifully shot scenes that take you along on this not-so-classic love story, you better get ready for all the feels. The Teacher's Diary also sheds light on the lives of one of the most demanding professions in Thailand: being a teacher.
10. Best Of Times
Besides the sweet romance between a pair of young adults, this film explores; however it wishes to notice love once you're a lot older through the link between the senior couple. This adds a unique and contemporary perspective to the standard romance figure of speech.