1. The Namesake Click to look into! >> Read More... , Director: Mira Nair Mira Nair, a veteran Filmmaker, based in New York >> Read More...
This movie is adapted from Jhumpa Lahiri's outstanding novel, 'The Namesake', and depicts an epic tale of an immigrant Bengali family trying to familiarize itself with the American lifestyle. The family seemed to be in conflict between embracing modernity or preserving their own traditional values. The audience also gets to see a moving father-son relationship in the movie.
...
2. The Darjeeling Limited, Director: Wes Anderson Wes Anderson (Wesley Wales Anderson) is an America >> Read More...
Starring some of the most famous Hollywood actors like Adrien Brody Adrien Brody was born in a place called Woodhaven >> Read More... , Jason Schwartzman Jason Francesco Schwartzman was born on 26 June 19 >> Read More... , and Owen Wilson Owen Wilson was born in Dallas, Texas on November >> Read More... , this dramatic comedy film depicts a train journey of three American brothers across India, after their father's death. They try to bond with each other and in the process, reconnect with their inner self.
...
3. Avatar, Director: James Cameron James Francis Cameron is one of the most successfu >> Read More...
An eye-popping American Science-fiction with the most wonderful star cast featuring Zoe Saldana With her undeniable charm, Zoe Saldana has proven >> Read More... , Sam Worthington His full name is Samuel Henry John Worthington pop >> Read More... , and Stephen Lang Stephen Lang is a well-known playwright and actor >> Read More... , revolves around the conflicts between gluttonous humans and idyllic aliens. Along with focusing on environmental and spiritual themes, the movie is well known for its stereoscopic film-making, which is a breakthrough in cinematic technology.
...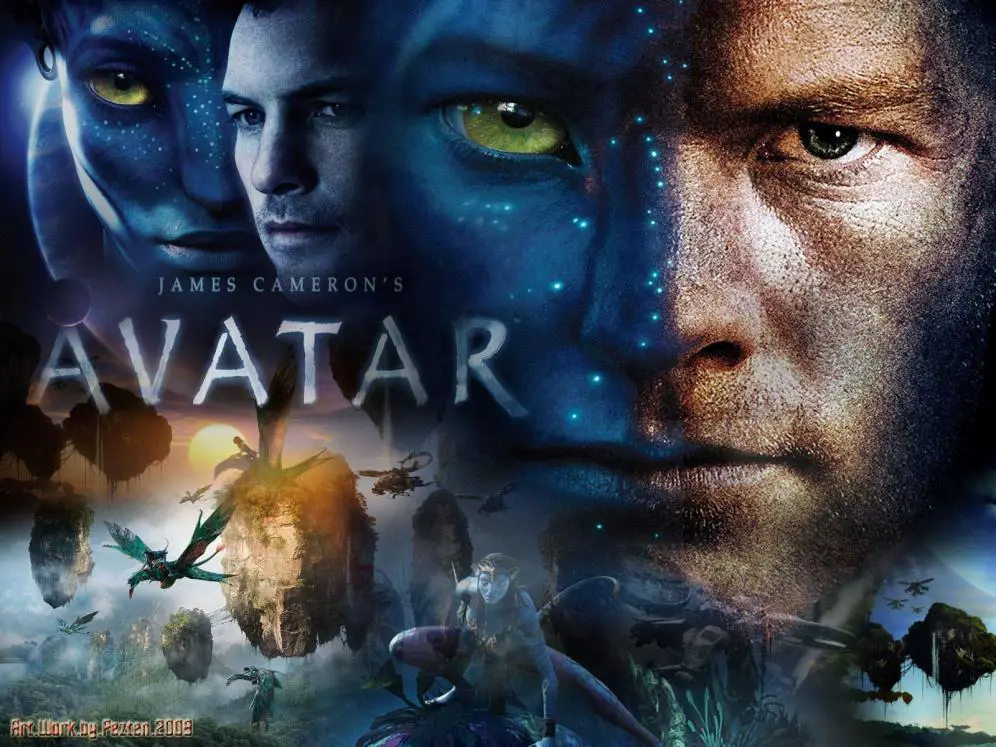 4. Shakespeare Wallah, Director: James Ivory Born on June 7, 1928, James Ivory, full name James >> Read More...
The film is about some famous English actors in India, who traveled all over India to perform Shakespeare plays, in spite of a decrease in demand for these plays due to rise in popularity of Bollywood. The film is shot in black and white with being one of its leading actors.
...
5. The Grand Budapest Hotel, Director: Wes Anderson
...
One of the best movies of Anderson is, The Grand Budapest Hotel, which is a comedy film that shows the journey of Gustave H., a caretaker at some famous European Hotel, and his establishing friendship with a lobby boy, Zero Moustafa. The film was inspired by the writings of Stefan Zweig and has won several awards like Academy Awards for Best Costume Design, Best Makeup and Hairstyling, etc.
...
6. Life of Pi, Director: Ang Lee Ang Lee is a Taiwanese-origin filmmaker who has pr >> Read More...
This Golden Globe Awards winner is an American adventure-drama film, which was based on Yann Martel's novel, 'Life of Pi'. The story is about an Indian man living in a beautiful city in Canada, and sharing some of his near-death experiences with a novelist. He depicts how at the age of 16, he survived a shipwreck, in which his entire family died, and he was stuck on the Pacific Ocean on a life boat with a Bengal tiger.
...
7. Million Dollar Arm Click to look into! >> Read More... , Director: Craig Gillespie Craig Gillespie is an Australian film and televisi >> Read More...
With a uniquely wonderful star cast consisting of Jon Hamm Jonathan Daniel Hamm is an actor, producer, and di >> Read More... , Suraj Sharma Suraj Sharma is an Indian actor. Suraj made his fi >> Read More... , etc., this American biographical sports drama revolves around a 'Million Dollar Arm' contest conducted by an American sports agent to look for talented Indian baseball players for his recently established company.
8. Slumdog Millionaire Click to look into! >> Read More... , Director: Danny Boyle Danny Boyle is a British film producer, director, >> Read More...
Termed as the 'best British/Indian game show based romance' of the millennium featuring the best song of the year ' Jai Ho Click to look into! >> Read More... ' by ' A R Rahman A.R.Rahman is a Legendary Music Composer, prominen >> Read More... ', Slumdog Millionaire, a British drama film is the real deal. It shows the life of an orphan boy coming from the slums of Mumbai, and becoming a contestant on the show, ' Kaun Banega Crorepati Kaun Banega Crorepati or KBC is a popular televisi >> Read More... ' and finally winning it. Charged of cheating to win, the boy then justifies how he was able to pass each stage of the show.
9. The Great Gatsby Click to look into! >> Read More... , Director: Baz Luhrmann Mark Anthony Luhrmann, aka Baz Luhrmann, is an Aus >> Read More...
Winner of Academy Award for the Best Costume Design and more, this romantic-drama film revolves around a World War I veteran, who shares his experience of getting tempted by the magnificent life of Gatsby, played by . It's an adaptation of F. Scott Fitzgerald's novel of the same name.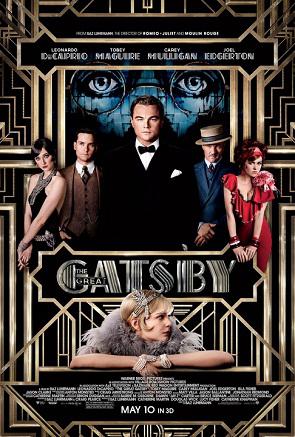 10. Midnight's Children, Director: Deepa Mehta Deepa Mehta makes such pretty movies, when watchin >> Read More...
Based on Salman Rushdie's novel of the same name, this British-Canadian film depicts the life of two newborn babies that were born within moments of India gaining Independence from Britain. They are however switched by a nurse in a Bombay hospital, and were living the life meant for the other. This movie is a visual treat.