For some people, the party just doesn't seem to end. For some celebrities, it is good that the parties stopped in time. Here are top ten celebrities who shockingly didn't die from drugs.
...
1. Carrie Fisher Carrie Frances Fisher (D.O.B- October 21, 1956) is >> Read More...
Carrie Fisher didn't have a normal childhood. Eddie Fisher and Debbie Reynolds Bio coming soon... >> Read More... raised her up in the spotlight. She knew Hollywood very well, being not a stranger to it, and also had the access to drugs. These drugs made her bipolar disorder worse. As a teenager, she had consumed marijuana and later experimented with cocaine. Now she is sober and clean. She is a director, a novelist, an actress and a play writer.
...
2. Lindsay Lohan Lindsay Dee Lohan is a multitalented American. Act >> Read More...
...
She was a child artist who was a star, and she had a bright future ahead of her. After she consumed alcohol and drugs her life turned upside down. She starred in a big film, one of them being 'Mean Girls'. In 2007, her life came crashing down as she was arrested and was sent to rehab. When she came out of rehab, she tried hard to be the girl she was when she was a child.
...
3. Laura Mackenzie Phillips
When she was a teenager, she was drugged and raped by John Phillips. Their incestuous relationship had lasted for many years.  During that time, she got addicted even more to cocaine and heroin, and she gained an addiction. She was later arrested at the airport and then sent to rehab. Now she is doing fine and is a drug counsellor.
...
...
4. Russell Brand Russell Brand was born in Essex, England on 4th Ju >> Read More...
It is kind of unbelievable, but for more than a decade, this British comedian was sober. He talks about his childhood where he was sexually abused by his tutor and he had to battle with bulimia which resulted in him doing pot, LSD, amphetamines, ecstasy, and heroin. He went through medication and joined a rehab centre.
...
5. 
The once famous star in the 80's, lost everything he had after the fame got to his head. He started evolving himself with alcohol and drugs and he also began to develop anger issues. After years, he sorted out his problems and is now back to acting. His comeback role was 'The Wrestler'. He thanks, religion and his dog for bringing his life back.
6.
Drew is famous even today, but when she was younger, she had witnessed the dark side of fame. After her hit movie 'E.T. the Extra-Terrestrial'. she began doing stuff a kid shouldn't be doing.  Later, she wrote a book 'Little Girl Lost' which is her autobiography about her going to rehab when she was 13-years-old. At that time, she was addicted to cocaine and was also addicted to alcohol.
7. Kiefer Sutherland Kiefer Sutherland is an eminent British-Canadian a >> Read More...
Kiefer is a Canadian actor who has been charged with multiple DUI's. It is surprising to notice that he didn't kill himself or anyone else. He is an abuser of alcohol and drugs for a very long time. He credits the television show '24' for getting his career on track.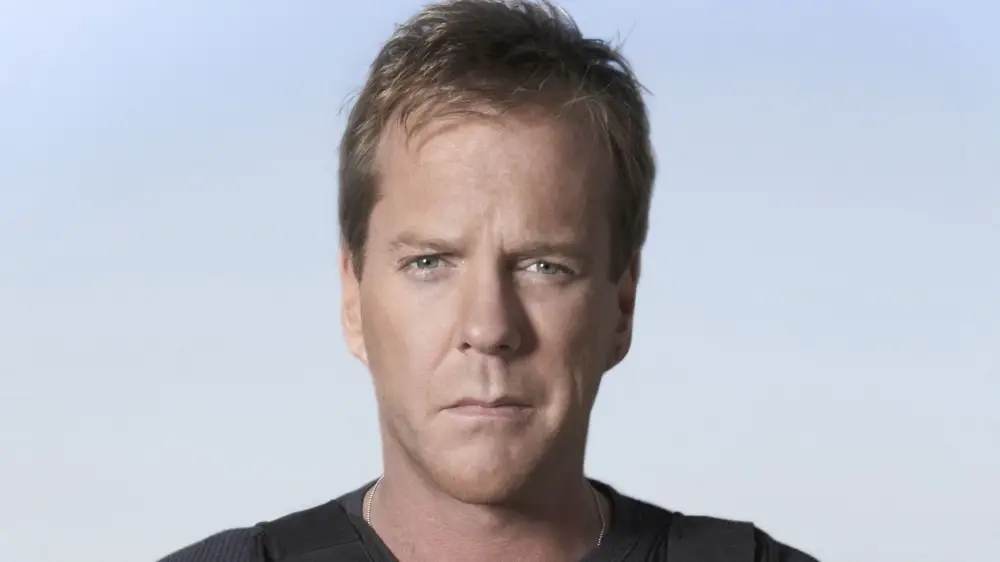 8. Samuel L. Jackson
It's a bit unbelievable that Samuel L. Jackson was suffering from a substance abuse. But he became successful only after he went to rehab. He was put into rehab after he was found with cocaine all around him in the kitchen while he was passed out by his wife and daughter.
9.
Since the 90's the 'Two and a Half Man' star has been in and out of rehab several times. In 2003, he seemed to be okay, and he got married to Denise Richard. But later on his addiction caught up to him, and he was thrown out of the sitcom 'Two and a Half Men' and he started consuming even more, cocaine. For now, he seemed to be fine and had stopped consuming any drug.
10. .
At the age of 6, Robert would smoke pot. Our Iron Man was in and out of rehab in the mid 90's to the early 2000's. He had multiple DUI's and was even arrested. In 2003, he got restrained with the help of his wife, yoga, and therapy. Now his life is climbing a tower of success, and we doubt it is ever going to stop.