1. Sonam Kapoor left her fans awe-stricken as she charmed her way at the recent Cannes Festival Red Carpet appearance. Well-known for her fashion sense, she wore an elegant royal blue dress. Accessorizing her look a bit, her elegance was augmented as she used high heels.


2. The gorgeous actress, ' Emma Stone', stepped onto the red carpet of this year's Cannes Film Festival in a black dress, laced with a touch of elegancy. Her beauty was much appreciated not only by the media but by the photographers as well.


3. Salma Hayek is considered to be one of the most mature and experienced celebrities. In her red dress at the Cannes Film Festival, the former super model absolutely stunned everyone again.


4. One of the most graceful actresses, Deepika Padukone looked extremely fantastic as she most elegantly flaunted her beautiful personality in a white saree.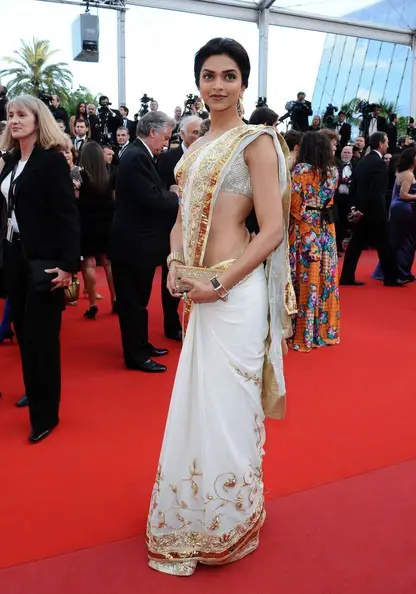 5. The nominee for the Oscar awards, ' Jennifer Lawrence', looked fabulous in her black feathery dress as she made her Red Carpet appearance at the 88th Academy Awards.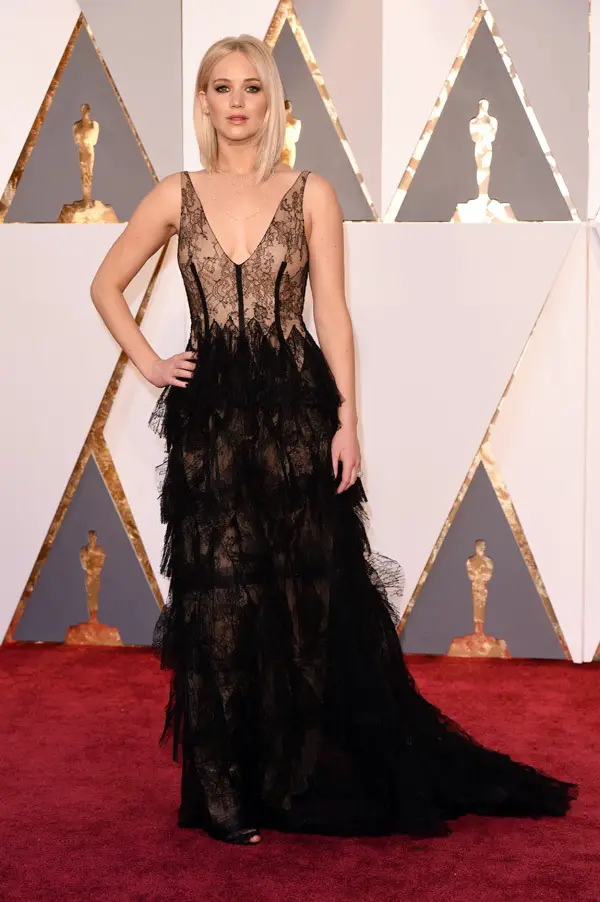 6. The all-rounder Bollywood actress, ' Priyanka Chopra', who is starring on one of the most talked about shows, ' Quantico', stepped onto the Red Carpet of the "88th Academy Awards" in her off-shoulder gown that was white in color. She looked completely heart-throbbing.


7. The gorgeous star, Aishwarya Rai Bachchan, despite being a married mother, hit the 68th Cannes Film festivals in a total glamorous look. Gracefully carrying her effective and bold personality, the beautiful star wore a sparkly gown with a glittery cape in a pretty yet subtle colour that added much to her fairy look!


8. The outstanding singer-cum-performer, ' Lady Gaga', wore a breathtaking angel-like white off-shoulder pant-dress that was unique in its own way. Lady Gaga hit the glam Red Carpet of the 88th Academy Awards in heels by Brian Atwood.


9. The ravishing appearance of the American-British actress, ' Julianne Moore', was very much commended as she walked this year's Oscars' Red Carpet. She wore a black custom made gown that had a plunging neckline and she looked completely mind-blowing in it.


10. This one's my personal favorite! Hold on, people! ' Kate Winslet' 's killer black dress did manage to leave me absolutely awestruck! Clad in her off-shoulder Ralph Lauren gown, Kate walked down the Red Carpet of the 88th Academy Awards in a totally perfect look. Her jewellery was designed by Nirav Modi, one of the renowned personalities in this field.