Mothers are the epitome love, grace, affection and what not! She scolds you in the face to make you the right person and the sacrifices that she makes are innumerable. Your mother is the most selfless person in your life and it is indeed a blessing to have her support in our lives. When it comes to films the audience will only be too happy to see mothers doting on their children. Here is a list of Hollywood's best moms for you!
Catherine O'Hara in Home Alone
Catherine O'Hara acted as the sometimes-forgetful mom in Home Alone. She loves her son so much that she would even bear his rowdy friends. She is too sweet a mom to get angry with her son.
Sandra Bullock in The Blind Side
Sandra Bullock played the role of an interior decorator with great ease. Momhood is best shown when she adopts Michael Oher and considers her own son. She is such a good person!
Holly Hunter in Raising Arizona
She is one endearing mom character for you. Edwina Ed' McDunnough played the cop who romances a guy who had been proven guilty. Her only wish is to become a mother.  But in the end, she does the most selfless act by leaving the boy to his true parents.
Sally Field in Forrest Gump may be a bossy mom but she always has good intentions for her son. She is indeed a learned person and through her good intentions her son molds into a wise person. And when she dies you will surely dab your handkerchief on your eyes.
Julia Roberts in Erin Brockovich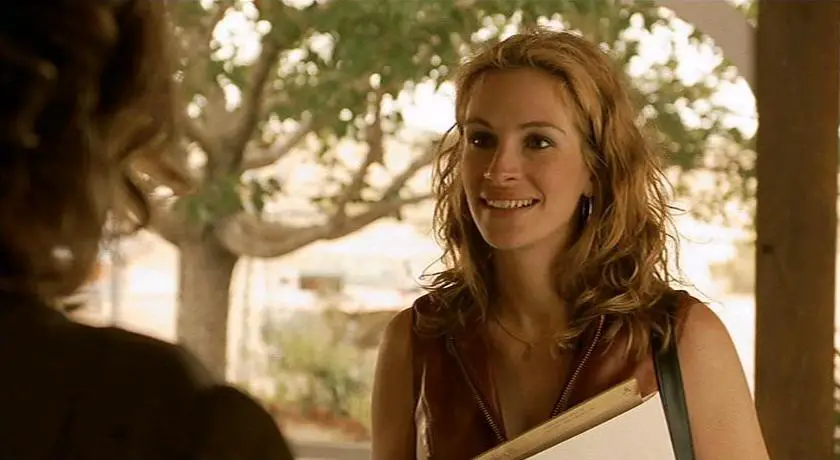 Here is Julia Roberts, the mother of three kids. She puts in a lot of hard work and with her wise attitude saves her family from the menace of debt.