One of the most beautiful women in the world, Angelina has always surpassed us with her unconventional choices. Former UN ambassador, Angelina has glorified humanity by helping out people in need. Angelina evidently believes in humanity, but not in God. She self-confessed,"Hmm … For some people. I hope so, for them. For the people who believe in it, I hope so. There doesn't need to be a God for me. There's something in people that's spiritual; that's godlike. I don't feel like doing things just because people say things, but I also don't know if it's better to just not believe in anything, either." Well her husband, Brad Pitt too is an atheist, and it will be interesting to see if their children will be raised as an atheist too.
2. Jodie Foster
Oscar-winning actress, Jodie Foster doesn't believe in God but celebrates all the religious rituals along with her family. "I'm an atheist. But I love religions and the rituals, even though I don't believe in God. We celebrate pretty much every religion in our family with the kids. They love it, and when they say, 'Are we Jewish?' or 'Are we Catholic?' I say, 'Well, I'm not, but you can choose when you're 18. But isn't this fun that we do Seders and the Advent calendar?'", told Jodie in one of her interviews.
3. Hugh Hefner
Hugh doesn't believe in any supreme power. In his interview with Playboy magazine, Hugh said, "It's clear to me that religion is a myth. It's something we have invented to explain the inexplicable."
She was quite voluble about her religious views. In the year 2007, after winning her Emmy, Kathy said it loud, "I want you to know that no one had less to do with this award than Jesus. Suck it, Jesus. This award is my god now."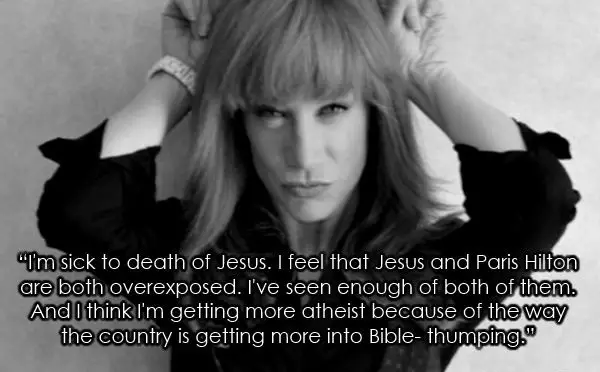 For a man who has played the role of supreme power in many films, it sounds strange for him not believing in God. Morgan. This Oscar-winning star played the role God in the movie 'Bruce Almighty'once said, "Well, here's a scientific question: Has anybody ever seen hard evidence? What we get is theories from our earlier prophets. Now, people who think that God invented us believe that the Earth can't be more than 6,000 years old. So I guess it's a question of belief. My belief system doesn't support a creator as such, as we can call God, who created us in His/Her/Its image." He mockingly addresses himself as the God.
One of the most iconic directors in Hollywood, James Cameron, thinks of himself as the God. He ultimately credits himself for all the success he has achieved in his career as a director and producer. He gave Hollywood some of the classic films like Avatar, Rambo, The Terminator, and Titanic. This talented man doesn't shy away from expressing his religious views. He is an atheist and says so because he believes agnosticism is a cowardly atheist.
He played the role of the friar in 2013 adaptation of Romeo and Juliet and Bible-thumping slave owner in Twelve Years a Slave in reel-life but in real life. Paul doesn't believe in religion. He is an atheist while his is Jewish. His son to is given a Jewish upbringing.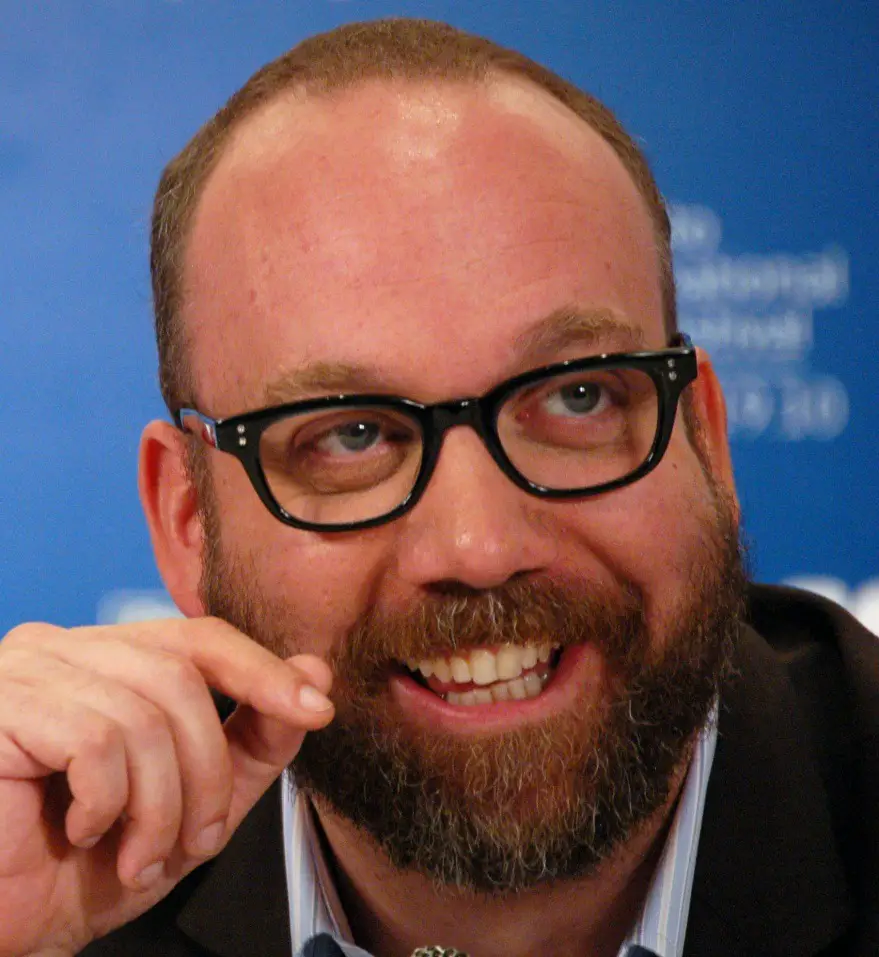 8. Alan Cumming
Actor, director, author, and activist, Alan Cumming has always been quite blunt be it about his sexuality or religious views. He put it out straight, "I'm completely atheist. I don't hold any beliefs about God and stuff. And I can't do the church thing."
She is a strong woman with a strong head. She has used her celebrity status in the right direction and has stood up for many liberal causes like Planned Parenthood, marriage equality, etc. The actress doesn't believe in high powers. When she was once asked by a reporter what she would say to God at the gate of heaven, Moore said, "Wow, I was wrong, you do exist!" she stopped believing in God the day her mother died.
10. Richard Branson
He might be the richest man but ask him if he believes in God, he would clearly say a no. Yes, the founder of Virgin group is an atheist.