When Bollywood gets monotonous, Bengali movies can be a good escape. If you know what to watch, it is bound to give you an amazing film-watching experience. Bengali films are full of love, culture, emotions and colours. If you are looking for a guide to Tollywood, then, we have got you. Here is a list of the top 10 Bengali movies in 2021-22
1. Golondaaj
Golondaaj is a 2021 bengali historical sports drama film. This film shows the life of Nagendra Prasad Sarbadhikari who is known as the "Father of Indian Football". It shows how Nagendra was the first one to play the sport openly. His role in forming the first football organization is shown in the film.
2. Avijatrik
This film is a must-watch for every Bengali film lover. Avijatrik is the sequel and ending of the classic "The Apu Trilogy". With this film, the character of Apu is set to return on screen after 60 long years. The film portrays Apu's wanderlust. It is overwhelming to watch this film as Apu is often an emotion for Bengalis.
3. Tonic
Tonic is a heart-touching film. The film initially portrays an ill-behaved son and daughter-in-law neglecting their parents- Jaladhar and his wife. Tonic, a travel agent, whose parents died, helps senior couples enjoy excitement and live their life to the fullest in old-age through travelling. He does the same for Jaladhar and his wife. In the end, Jalandhar's son is grateful to Tonic for bringing back the love and togetherness in their family.
4. Ekannoborti
Films like Ekannobori are always fun to watch. While it is fun, it also makes you emotional and that is the best feeling. The film is set in the backdrop of Durga Puja. A scattered family reunites in their native home in Barasat for celebrating the four days long Durga Puja. During this celebration, they are forced to face each other and their insecurities.
5. Prem Tame
Are you a dog lover? Then, this film is a must-watch! Three small town friends and their unique love is shown in this film. But, things change and people change. From being a puppy-lover to being in love with a puppy, Prem Tame shows Pablo's journey in the sweetest way possible.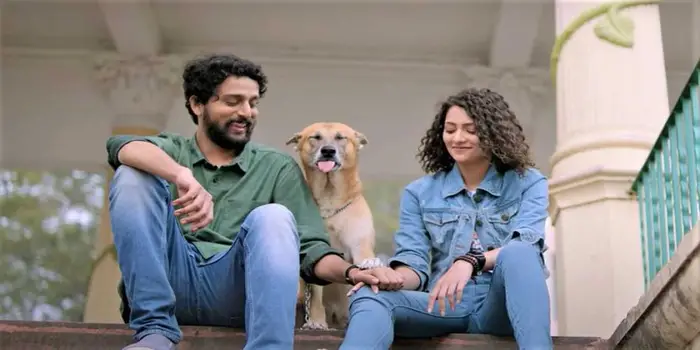 6. Bony
Based on Shirshendu Mukhopadhyay's Sci-Fi, Bony is a story about a Bengali couple settled in Italy with their mysterious new-born baby, an American born Bangladeshi scientist and a Bengali clerk. This film did not live upto the expectations of the audience, but, it still is a notable film.
7. Tumi Aashbe Bole
Tumi Aashbe Bole is a romantic fim that shows the love story between Nanda and Aankhi. Desperate to find a good job, Nanda moves to Kolkata like many other people. He falls in love with Aankhi and after qa lot of persuasion, Aankhi's father gives them the permission to get married. But, Nanda doesn't show up. Watch the film to find out what changed Nanda's mind.
8. Kakababur Protyaborton
Kakababur Protyaborton is a treat to watch. It keeps you on the edge and that is the most amazing feature of this film. Leaving for a relaxing trip with his nephew, Kakababu finds himself in the middle of a mystery of missing tourists. It is based on Sunil Gangopadhyay's 'Jongoler Moddhe Ek Hotel".
9. Bela Shuru
The story is released after 5 years of Belasheshe. It revolves around an elderly couple showing timeless love. This film is bound to make you emotional. It is also overwhelming to watch as the famous on-screen couple of Late Soumitra Chattopadhyay and Late Swatilekha Sengupta came on-screen for the last time.
10. Kishmish
Last but not the least, Kishmish makes it to the list. This film is a 2022 romantic comedy that shows the college love between Tintin, who failed in school examinations and Rohini, the topper of the batch.