Netaji is a popular Bengali historical daily soap based on the life of an iconic reformist & national leader Netaji Subhash Chandra Bose Click to look into! >> Read More... . The serial was inspired by the famous biographical novel 'Udyata Kharga Subhash' written by Achintya Kumar Sengupta Achintya Kumar Sengupta is an Indian story writer >> Read More... . It comprises a phenomenal cast group ranging from the most experienced actors to the fresh new faces of Bengal cinema. Let's find out the 10 best actors in the Zee5 web series Netaji who nailed it with their performance. The shooting of the episodes restarted during the lockdown and began to air from June 15, 2020, due to the heightened popularity. Netaji gained more recognition through the online streaming platform Zee5 more vigorously. So, would you like to explore the cast which made this soap opera a national hit? Let's begin.
1. ABHISHEK BOSE
...
Abhishek Bose Abhishek Bose is an Indian actor who is best known >> Read More... playing the lead role as Netaji Subhash Chandra Bose, is now flooded with the patriotic fanbase of leader Subhash Chandra Bose. Hats Off to the casting directors who find such similar faces for the role of an iconic person. Abhishek has done few movies, out of which Chokher Bali(2003) and Seema Rekha (2017) are among the best collections of his performances. Playing such a sophisticated role isn't an easy job, but Abhishek has done all the justice to Netaji Subhash Chandra Bose's role in this web series on zee5.
2. BASABDATTA CHATTERJEE
...
is a renowned Bengali actress who is playing the part of Netaji's mother - 'Prabhavati Bose.' Basabdatta has worked previously in numerous Bengali TV serials. She made her debut through a famous Bengali daily soap 'Gaaner Oparey.' She has also worked in Bengali movies. Her first movie was Asha Jaoar Majhe in 2014. Basabdatta is also highly educated and she has completed her master's degree in Bengali from Rabindra Bharati University, Kolkata.
3. DHRUBAJYOTI SARKAR
...
Dhrubajyoti Sarkar Dhrubajyoti Sarkar, popularly known as Drubo, is a >> Read More... is another experienced cast of Netaji airing on Zee5. He is playing the part of Netaji's close friend and brother 'Sarat Chandra Bose.' Dhrubajyoti Sarkar has played various side roles in Bengali daily soaps. His character is named 'Moyukh' in the Bengali TV serial Agnipariksha, which deals with dark-complexioned girls' struggles and is appreciated by the audience.
4. SAUGATA BANDYOPADHYAY
...
has been a famous actor since the popular thriller detective drama Byomkesh Bakshi Indian television industry has many detective seri >> Read More... . Saugata starred as 'Ajit Kumar Banerjee,' the closest associate of young detective ' Byomkesh Story Soon >> Read More... ' & possessed high reasoning and forensic skills. In the Netaji web series on Zee5, Saugata Bandyopadhyay is playing the son of Netaji's brother 'Ashok Nath Bose.' Saugata has been working since 2014 in more than 30 episodes(possessing at least 3-4 parts each) of 'Byomkesh Bakshi.' No wonder the cast is highly experienced and knows how to dig deep into the character.
...
5. SRIPARNA ROY
...
is a charming actress and model who started her journey in Bengali cinema as a model. Her debut TV serial was Aanchol, where her character Tushu gained huge appreciation from the viewers & she won numerous awards for her phenomenal acting right at the beginning of her career. Anandalok Puraskar 2012 and Star Jalsha Parivaar Awards are renowned from the list of her achievements. In the Netaji series of Zee5, she played the part of Netaji's sister-in-law 'Bibhabati Bose.' She has also appeared in famous Bengali music videos 'Aro Kache Tor,' 'Boishakher Bikel Balay', etc.
6. DEBDUT GHOSH
...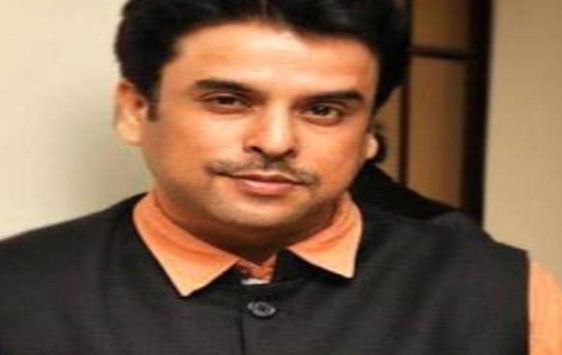 Debdut Gosh is a veteran actor who has played fabulously in TV and Bengali cinemas for a very long time. In Netaji, Debdut is playing one of the most iconic roles of Bengal's history- 'Rabindranath Tagore,' who was a very popular poet & philosopher worldwide during those times. Debut's latest movie that instigated a conspicuous impact on viewers is Neem Phul. He is remembered for his roles in numerous Bengali drama serials, including 'Byomkesh Bakshi' (2015), 'Shajarur Kanta' (2015), and 'Macho Mustanaa' (2012).
7. ASHMEE GHOSH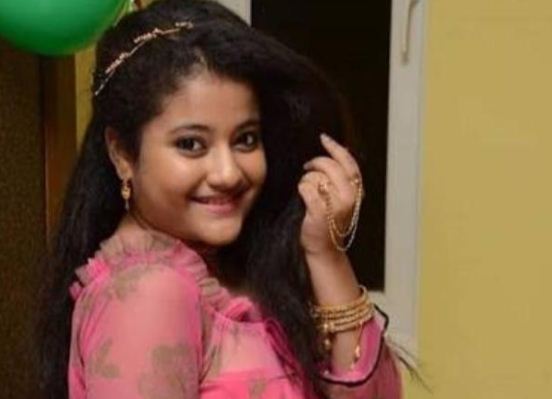 Ashmee is one of the youngest and most experienced cast in Netaji serial streaming on Zee5 currently. She is playing the part of 'Ila Bose.' Ashmee became a familiar face of Bengali daily soap from a very tender age. One of the popular period-drama 'Rani Rashmoni' gave Ashmee phenomenal success in her acting career. When kids of her age were busy playing hide-n-seek in the neighborhood, Ashmee made her silver screen debut with one of the top actors of Bengal cinema honorably known as 'Bumba Da' with the real name ' Prosenjit Chatterjee The only son of Biswajit Ranjitkumar Chatterjee wa >> Read More... ' in the film 'Bikram Singha: The Lion is Back.'
8. ROB DEY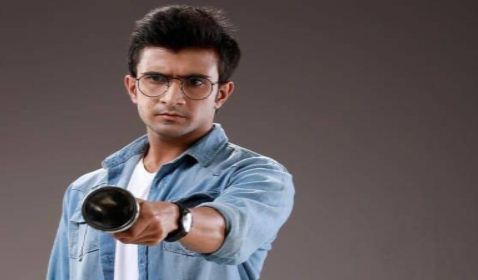 is the young, charismatic, and fresh face of Bengali cinema. He plays the part of Netaji's nephew 'Sisir Kumar Bose', a skilled pediatrician and freedom fighter. Rob Dey's debut movie was 'Sons Of God' and later, he worked in Hollywood cinemas. One of his recent films was a horror movie named '5 Days with Savannah'. Rob has completed his graduation from commerce. With the popularity of Netaji day after day, he is becoming the young handsome crush among the girl fans.
9. DEBOPRIYO MUKHERJEE
Apart from an incredible casting in the Netaji serial, it hasn't been completed without the epic leader's appearance in India's freedom fighting movements, the legendary 'Mahatma Gandhi.' Debopriyo is playing the part of this phenomenal non-violent leader. Debopriyo is an experienced actor and assistant director who made his mark in Bengal cinema through his unforgettable appearances in Byomkesh Gotro (2018) and Dhananjay (2017).
10. SUBHRAJIT DUTTA
is a theatre artist who started his journey from a very young age. He starred as 'Chittaranjan Das' in Netaji serial airing on Zee5. Chittaranjan was a renowned freedom fighter, political leader, and founder of 'Swaraj Independence Party' in Bengal during British rule. Subhrajit scored his first role in a Bengali drama when he was only 11 years old. Later, he acted in various notable Bengali films such as Ebar Shabor, Eagoler Chokh, Manojder Adbhut Bari, etc. Subhrajit also began a theatre group titled "Arkaj" with some of his close friends.