'Nayantara'
Nayantara, the South Indian beauty has crossed a decade in the film industry and has been successfully working in Tamil, Telugu and Malayalam films. Having started her career in 2003 with the Malayalam film "Manassinakkare," Nayan has been running with full fuel as a heroine in her acting career even in 2016. She has committed doing five films in a row in 2016, which is the 13th year of her acting career.
Trisha Krishnan
Trisha started her career as a sidekick to the heroine 'Simran' in the 1999 film, 'Jodi'. From 'Saamy', with Chiyaan Vikram in 2003, Trisha didn't get stuck anywhere in her career. Even stepping in the 17th successful year in her career, the actress has been working only as the heroine. In fact, this is a great record, which couldn't be easily broken by any other heroines. Trisha has a bunch of films to do in Tamil and Telugu.
Anushka Shetty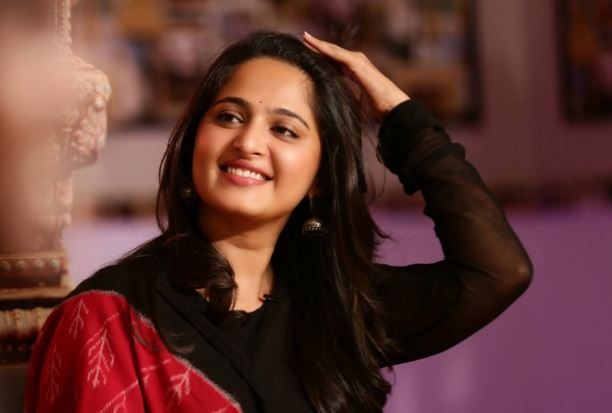 Being a native of Mangalore, Sweety Shetty, who holds the stage name Anushka Shetty has been a shining star in her career. The talented actress is the darling of Tamil and Telugu films. She made her debut in 2005 in Telugu film, 'Super'. 'Arundhati', the first woman-centric film of Anushka in 2008, garnered appreciation for her performance among the Tamil and Telugu audiences. 'Rudhramadevi' proved that a heroine-centric film could collect a lump sum at the box office than the star hero movies. Even now, the actress has been working in a woman-centric film, 'Bhagmati'. She will also be seen in the main role in the sequel to 'Baahubali'.
Kajal Aggarwal
Kajal Aggarwal made her debut in Bollywood in 2004 with "Kyun Ho Gaya Na". Her debut film didn't give her any notable opportunities. After a gap of three years, she made her Telugu debut in 2007 with Lakshmi Kalyanam. In 2008, she made her Tamil debut with Bharath Srinivasan in 'Pazhani'. Although Kajal's career had a troubled start, the actress has been working in both Tamil and Telugu films without any hurdle. She has been working in "Khaidi No 150" in Telugu with 'Chiranjeevi' and a yet to be titled film with Ajith Kumar in Tamil.
Tamannaah Bhatia
Tamannaah Bhatia is one among the few notable South Indian Stars, who have been working as the heroines after crossing a decade from their debut. Tamannaah made her debut in 2005 in a Bollywood film, Chand Sa Roshan Chehra. Although the film didn't make a hit at the box office, she has been celebrated as the queen in Tamil and Telugu movie industries. She debuted in Telugu with the film 'Sri' in 2005 and Tamil with 'Kedi' in 2006. Her performance in 'Kalloori' brought her fame in Tamil. Recently, she garnered appreciation for her performance in Baahubali, 'Oopiri'/ 'Thozha' and 'Devi'/ 'Abhinetri' / Tutak Tutak Tutiya. She has been working in the sequel to Baahubali and a couple of Tamil films.