1. Hanu Raghavapudi

Hanu Raghavapudi is one of the young directors of the Tollywood industry. Before entering the direction field he did assistance work for few movies as an assistant director and an associate director. In the year 2007 he made a short film named I am famous. But his debut film as a director is Andala Rakshasi in the year 2012. It is a feel good romantic film written and directed by Hanu himself. Though the movie was not upto the mark, the movie got many positive views from the critics about the story and direction. His next film is 'Krishna Gaadi Veera Prema Gaadha' which was a box office blockbuster, and a great applause was given to the film and its direction.

2. Anil Ravipudi

Anil Ravipudi is an upcoming film director in the industry. He entered the industry in the year 2008. He worked as a dialogue writer for many films such as 'Souryam', 'Kandireega', 'Ala Modalaindi', 'Daruvu', 'Masala', 'Aagadu' and so on. He then worked as a script writer for the films Pandaga Chesko and Aagadu. He did his direction debut with the film 'Pataas' in the year 2015 with the hero Nandamuri Kalyan Ram. With the first movie itself he proved his best in the direction and story. The movie is the biggest hit for the year 2015. His second movie is 'Supreme' released in the year 2016 which was also a hit in his account. We can say that he is one of the successful directors in the Tollywood industry.

3. Sudheer Varma

He is the one of the talented directors in the Telugu film region. He entered the industry in the year 2011, but he directed and released his first film in the year 2013. His debut film as a director was Swamy Ra Ra which was a superb hit. The movie was about an idol which is very costly, and the story of the film is excellent and it got many critics' applause. His second movie as a director is 'Dohchay' which is not a successful project. Now he is working on his third project which is not titled yet.

4. Srinivas Avasarala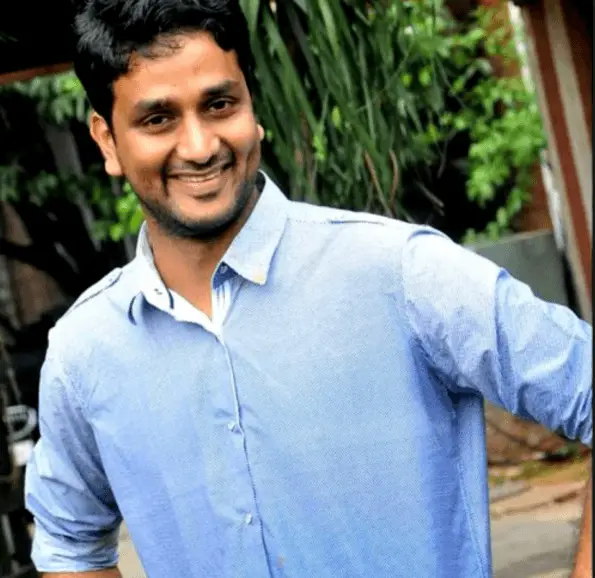 Srinivas Avasarala is one of the young directors in Tollywood film industry. He entered into the industry as an assistant director for the film Blind Ambition and then he started acting in the movies with his excellent performance. His first movie in Tollywood is Ashta Chamma where he played a role of Anand who is quiet interesting and very active. He started his direction debut in the year 2014 with the movie Oohalu Gusagusalade which was the biggest super hit of 2014. It is a good love story with beautiful dialogues and locations and more over comedy and good direction. From this we can say he gained a lot of good reviews and good appreciation by critics for his first movie itself. Many people appreciated him for his superb direction. The director S. S. Rajamouli and actors 'Balakrishnan', 'Jr Ntr', appreciated his direction. Though his first movie Oohalu Gusagusalade was a huge hit, he is taking some time to direct the second movie to get another hit. The film Oohalu Gusagusalade which is directed by Srinivas Avasarala is an adaptation of a French play Cyrano de Bergerac. He also hosted a program on television called 'Champion' for some period of time. For the movie Oohala Gusagusalade he got a Siima award for the best supporting actor and received a huge round of applause for his direction.

5. Maruthi Dasari

'Maruthi' is also one of the famous and successful directors in Tollywood. He is not only a director but he is also a writer and a co-producer. He entered the industry as a co-producer for the film 'Premisthe' in the year 2004, and later for the film A Film By Aravind. He started his direction with the film Ee Rojullo which was a superhit in the year 2011 and then his second film was Bus Stop which also gained a positive talk from the critics. The films of Maruthi Dasari will be a romantic feel good love stories which entertains the youth mostly. He also did the direction for the film Kotha Jantha which is a different type of love story. His film Bhale Bhale Magadivoy was a record movie for the year 2015 which was a superb hit and entertained all types of people. As a director he gained a lot of appreciation from the critics and also from the audience. Presently he is working on the film Babu Bangaram with 'Venkatesh'.

6. Sampath Nandi

​He is a Tollywood director, producer and also screenwriter. He has also done direction for the ad-films in Mumbai. His debut film as a director was Yemaindi Ee Vela which gained a hit talk in the Tollywood in the year 2010. His second movie is 'Racha' starring Ram Charan, which was also a hit film in the year 2012. His third film was Bengal Tiger starring Ravi Teja which became a hit talk in the year 2015. He assisted Posani Krishna Murali after his studies. He was also a producer for the film 'Galipatam' in the year 2014. His movies are family entertainers that entertain all categories of the audience.

7. Ravi Babu

Ravi Babu is an actor, producer and also a hit director in the Tollywood industry. He is the son of a famous film actor Chalapathi Rao from industry. Before starting direction, he acted in some films and then, he started to direct movies. His debut movie was 'Allari' in the year 2002 which was a superhit movie. He has directed a film called 'Anasuya' in the year 2007 which was a blockbuster movie starring Bhumika Chawla. This movie turned Ravi Babu into a top director. He also directed other movies such as Ammayilu Abbayilu, 'Party', 'Nachavule', 'Nuvvila', 'Soggadu'. He again started his throwback with the film 'Avunu' in the year 2012 which was a suspense thriller and got a super hit status and a good talk from the people. The last film of Ravi Babu was Avunu 2. He acted in more than 50 films in Telugu, Tamil and directed more than 10 films in Telugu. He is working on his next project to bring on to the sets as soon as possible.

8. Vamsi Paidipally

Vamsi Paidipally is one of the talented directors in the industry. His films are quite interesting and are also keen family entertainment movies. Before direction he worked as an assistant director for some movies and later he started direction. His first movie was 'Munna' staring 'Prabhas' which was not successful in 2007, but his second movie 'Brindavanam' with Jr Ntr in the year 2010 was a block buster. He is not only a director but also a story writer. Brindavanam was his self written script. In the year 2014 he directed the film 'Yevadu' which was a superhit. In 2016, he directed the film 'Oopiri', which was a super hit as well. He was also nominated for the Filmfare award for the best director category. Presently he is working with Mahesh Babu for his next project.

9. "Krish(Director)"

Radhakrishna Jagarlamudi is also known as 'Krish' in the industry. He is well known for his story telling and direction department. He made a hit directional debut with the movie 'Gamyam' in the year 2008. This movie was a blockbuster hit and won several awards. He won the Nandi award for the best director and also the Filmfare award for best director for his first film itself. Later this film was remade in other languages also. His second film was 'Vedam' staring Allu Arjun, Manoj Manchu, Anushka Shetty, Deeksha Seth, with a different story and screenplay. He again proved what he is capable of with his second film in the year 2010. He again won the Filmfare award for the best director. In 2012 he made a film named Krishnam Vande Jagadgurum and was nominated again for the Filmfare award for best director. His movies are very different with all varieties of stories. We can say that he is as one of the hit directors in Tollywood. In 2015 he made his film 'Kanche' which won a National Award for best regional film. He has also made films in Hindi and Tamil.

10. Prakash Kovelamudi

Prakash Kovelamudi is one of the young directors in Tollywood. He is the son of the Legendary Director K. Raghavendra Rao. Before direction he acted in some films like 'Neetho' and Morning Raga. His debut film as director was 'Bommalata' in the year 2006 for which he won the National Award for the best film director in Telugu. His second film Anaganaga O Dheerudu was a socio fantasy movie which was produced by Walt Disney which was again a hit talk in the industry. His third film Size Zero starring Anushka Shetty was an experimental film and it was a hit movie. He is one of the highest achieving directors in the industry.