1. Muddapappu Avakai:
Muddapappu Avakai is the first ever Telugu web series comprising of 5 episodes. The series casts Niharika Konidela Niharika Konidela was born on 18th December 1993 i >> Read More... , Daughter of Nagendra Babu Nagendra Babu is a famous person in Telugu industr >> Read More... , and the male lead is Pratap. It turns up the journey of a typical couple, who falls in love before an arranged marriage. The comedy, dialogues and the direction of Pranith Bramandapally added a new flavour to the series and have attracted the audience. Watching this series gives a great feeling to the viewers.
...
2. Mahathalli:
Mahathalli is a web series with a comic essence which includes situations that people relate to in their day-to-day lives. It is about a quirky girl named Jahnavi Dasetty Jahnavi Dasetty is an Indian Telugu actress. She l >> Read More... , who makes all these videos for entertaining people. Her videos are quite natural, short and contain a hilarious path line, which leads to everyone feeling curious to watch them.
...
3. Geetha Subramanyam All of us crave for entertainment to spice up our >> Read More... :
...
Geetha Subramanyam is a latest Telugu web series, getting popular day by day. The lead in the series are Darshini Sekhar and Manoj Krishna Tanneru Manoj Krishna Tanneru is an Indian director, actor >> Read More... . The series is all about a couple engaged in a live-in relationship. It is made up of observations of the common misunderstandings between couples which spices up the daily lives of people, garnished with humor. It has been directed by Srinivas and SivaSai Writings. It is quite a worth watching series this summer.
4. Pelli Gola: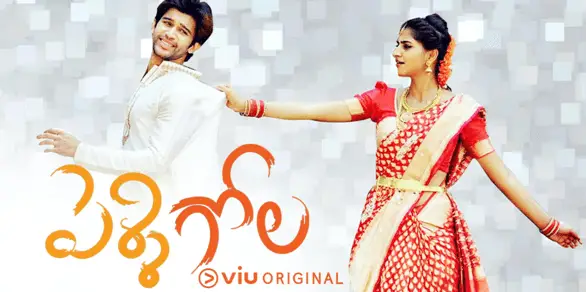 ...
Pelli Gola is a new web series in Telugu, entertaining the audience with their natural humor. The series casts Abijeet Duddala Abijeet Duddala is an Indian film actor, born on 1 >> Read More... and Varshini Sounderajan, directed by Mallik Ram. The theme of Pelli Gola revolves around a couple who doesn't want to get married and escapes from their wedding. The plot focuses on this couple who were forced for arranged marriage and who try their best to ruin their union. Meanwhile, they both fall in love. It is a treat for the audience as it contains some family elements and beautiful village background.
5. Pilla:
...
Pilla is a new web series in Telugu starring Dhanya Balakrishna Dhanya Balakrishna is an Indian actress prominentl >> Read More... and Anirudh Thotapalli Anirudh Thotapalli is an Indian Telugu actor. He h >> Read More... . It is an urban comedy based on the theme of pre-marital pregnancy. The plot is a mixture of a cliff-hanger drama with a generous dose of comedy. It comprises of 10 episodes directed by Pavan Sadineni Pavan Sandineni is a Tollywood director and one of >> Read More... .
...
6. Nenu Mee Kalyan:
...
Nenu Mee Kalyan is a web series starring Viswant, of the fame Kerintha, and Shalini in the lead roles. It is a family entertainer with a natural move of comedy. The story is all about the journey of a radio jockey, Kalyan, who is in search of his love interest. The story comes onto the track when he meets her. The journey of Kalyan continues with the support of his family and friends to get his love.
7. Endukila:
Endukila is a brand new web series in Telugu Film Circles. The series contains the stars Sumanth Ashwin Sumanth Ashwin is an actor, born in Hyderabad, Tel >> Read More... and Yamini Bhaskar Yamini Bhaskar is a model as well as a Telugu actr >> Read More... in the main lead. It is a comic series that entertains the people of all age groups. The web series consists of 10 episodes featuring the story of a guy who feels there is an extremely bad luck in his life. The story comes into the path where the man falls in love and a series of comical errors happen. The strugglings of the guy to win the lady with the support of his family over his bad luck is beautifully directed by Lakshman Karya Lakshman Karya is a director by profession in the >> Read More... .
8. Posh Poris:
Posh Poris is a recent Telugu web series directed by Aparna Malladi. The series consists of 10 episodes starring Harika Vedula, Sahaja Chowdary, and Aditi Myakal Aditi Myakal is a Telugu language model and actres >> Read More... . The fresh, free and independent lives of the urban girls living in hostels and apartments are depicted in this story. The lives of these three people is the main essence of the series. Their dedication to their characters are the highlights of the series.
9. Nenu Naa Girl Friend:
Nenu Naa Girl Friend is the latest trending web series of 2016. The series casts Arjun Kalyan Arjun Kalyan is an Indian film actor. He contribut >> Read More... as the male lead and Adrika Sharma, and Indraja Vemuganti as the female leads. It merges with romantic comedy, directed by Shrekanth. The story runs in the life of an architect, Karthik, who falls in love with Sruthi. A colleague of Karthik, Priya, enters into his life at a crucial point, leading to fascinating events.
10. Stages of Love:
Stages of Love is the first mini web series in Telugu. The story starts with the narration of Monica and Arjun. The series brings out the thoughts and aspects of the lead roles at various stages of love. It has attracted teenagers.