1) Mano:
Mano is one of the prominent singers of Tollywood. He gives the on-screen voice of the superstar of Film Industry, Rajinikanth. He perfectly carries the punch and timings of the actor. He had dubbed for almost all the movies of Rajinikanth and some movies of Kamal Hassan in Tollywood.
2) S.P. Balasubramanyam:
S.P. Balasubramanyam is one of the legendary singers of Tollywood. He gives his voice for the great Indian actor, Kamal Hassan and many other. In the movie, Dasavathaaram, he dubbed for seven out of ten characters. He also received Nandi Award for the film Annamayya in the category of Best Male Dubbing Artist.
3) S.P. Sailaja:
S.P. Sailaja is an Indian singer who has lent her voice to many high profile actresses. She had dubbed for Tabu in the movie Ninne Pelladutha, for Sonali Bendre in the film Murari, Sanghavi , Sridevi, etc. She became a superior dubbing artist in the South for her immense dedication.
Chinmayi Sripada is one of the upgrowing singers of Indian Film Industry. She added her voice to many actresses of South India. She dubbed for almost all the films of Samantha Ruth Prabhu and won Nandi Award for Ye Maaya Chesave under Best Female Dubbing Artist. She also dubbed for many heroines in Tamil and Kannada Industries.
5) Sai Kumar:
Sai Kumar is one of the versatile actors of Film Industry and an Indian Film Dubbing Artist. He gave his voice for the actors Dr. Rajasekhar and Suman for all their movies, and also for Amitabh Bachchan. His extraordinary dialogue delivery, clarity, and bass in his voice differentiates him from others and led him to success.
Sunitha Upadrashta is one of the renowned singers of Tollywood. She has given her voice to many beautiful ladies of South India like Sada, Trisha, Tamannah, Meera Jasmine, Kamilini Mukherjee, Anushka, Shriya, Sneha and much more. With her sweet and pleasant voice, she had won the hearts of people of South India and is successfully leading in her career. She has been awarded as Best Female Dubbing Artist for the films Jayam, Anand and Pothe Poni.
7) Vedala Hemachandra :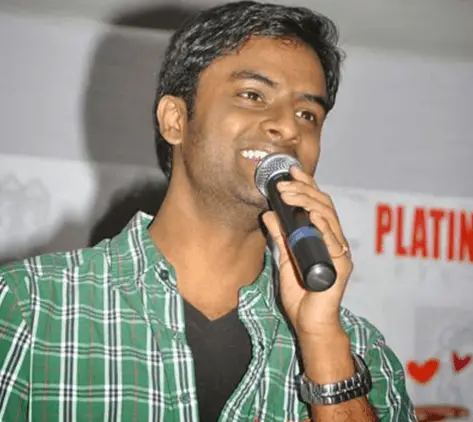 Hemachandra is one of the rising singers of Tollywood. He also started working as a dubbing artist. He dubbed for the actors Arya in Raja Rani, Rahul in Rainbow, and Vijay in Snehitudu. He also gave his voice for the negative role characters like Aravind Swamy in Dhruva.
8) Raghu Kunche:
Raghu Kunche is a playback singer and music director in South India. He also worked as a dubbing artist for many actors like Abbas, Deepak, Aravind Swamy, Vineeth and much more. He has also bagged Nandi Awards for his voice overs.
9) P. Ravi Shankar:
Ravi Shankar is an Indian Film Actor and Dubbing Artist. He dubbed for many actors like Sonu Sood, Prakash Raj, Ashish Vidyarthi, Nassar and much more. He dubbed for over 4000 films in many languages. His terrifying voice for the character Pasupathi in Arundhati produced a high profile to his career. He bagged many Nandi Awards for the films Prema Katha, Sye, Pokiri, Athidi, Indra, Arundhati, Julai, and much more for his contribution as the Best Male Dubbing Artist.
10) Sravana Bhargavi :
Sravana Bhargavi is a playback singer in South India. She has a distinct voice which brought her the opportunities to give over her voice to many actresses. She dubbed for Shruthi Hassan in the movie Gabbar Singh, Amala Paul in Love Failure and, Shraddha Das in Rey. Lipsika is a recent playback singer of Tollywood. She also started working as a dubbing artist. She dubbed for many heroines like Hebah Patel, Sayeesha, Mehreen and Wamiqa.