Anchoring is a way of showing your best personality on screen. There are certain anchors of Telugu television who have stunned us with their anchoring. Now, let's see 10 such Teliugu TV anchors. 
Suma Karakala is undoubtedly the "Queen of Telugu Television". The surprising thing is that though being a Malayalee she can talk Telugu fluently. She commenced her profession with daily soaps that were shown in Doordarshan-Sapthagiri. Pattukente Pattucheera, Avakkayyara, Star Mahila, Jeans, Kevvu Keka etc. are some of the popular shows of Suma. One thing that primarily attracts Suma to the audience is that she is brimming with energy while hosting the shows, and is very spontaneous. She has a comfort level with the participants that attract them towards her. Her voice modulation is good and she has a homely look that also works in favor of her. And going by her popularity Suma is a clear winner and an icon, and an inspiration to others who want to make it big in anchoring.
Jhansi is also in the industry for a long time. Sunday Sandadi, Talk of the Town, Brain of Andhra, Black, Naveena, Ashtha Chamma, Simha, and Pellipushthakam are some of her popular shows as anchor. And the healthy news is that Jhansi is a good buddy of Suma.
It's ETV's Jabardasth comedy show that catapulted this multi-talented artist to fame. Anasuya is not only a good anchor but also a dubbing artist and news reader. Modern Mahalakshmi and Boom Boom is a couple of shows that brought her close to the audience.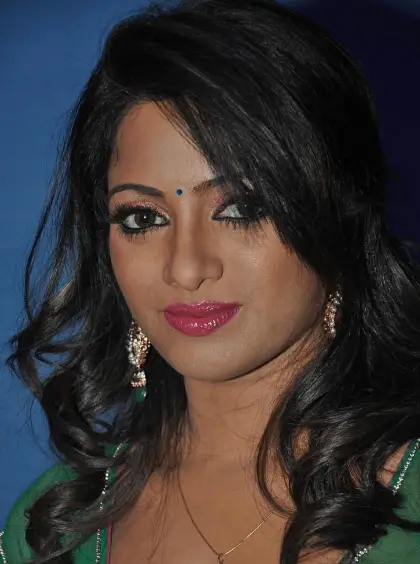 Udaya Bhanu entered the industry in her teens itself and it was Once More Please which gave her the much-needed recognition. Now she has crossed 20 years in her profession but still she is going great guns. Her slapstick comedy in the show Once More Please with comedian Venu Madhav gained the liking of the Telugu audiences to a great extent. Jaanavule Nerajaanavule, Nee Illu Bangaram Kanu, and Sahasam Cheyyara Dimbahaka are some of her famous stints as anchor.
Machiraju Pradeep
In an industry dominated by women, Pradeep is one of the few male anchors who is making waves in anchoring. He is famously called as Mirchi Pradeep. Gadasari Atta Sogasari Kodalu is a very famous show and it was anchored by the talented host. This show was hosted on Zee Telugu. Dammu, Comedy Club, Narthanasalar, and Comedy Club are some of the jewels in his crown. He also tasted with his home production Koncham Touch lo Unte Cheptha.
' Omkar'
Omkar is another reputed male anchor of Telugu television. Aata, Challenge, 100% Luck, and Sa Ri Ga Ma Paa are some of the shows hosted by Omkar. He is mostly famous for introducing the concept of reality shows to Telugu people. Aata which is a dance reality program is still etched in the minds of the audiences. Adrushtam, Sa Re Ga Ma Paa, and Challenge are some of the famous shows that Omkar hosted.
' Shyamala'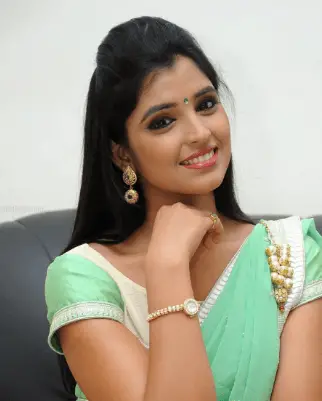 Anchoring is an easy way to showcase our personality and hence Syamala took up this profession. Maa Voori Vanta and Pattukunte Pattucheera are some of her famous endeavors in television. She has been active in the industry for more than 5 years. She speaks pure Telugu and that works in favor of her. Though she has acted in a couple of films she didn't discard television.
Rashmi replaced Anasuya in the famous ETV comedy show Jabardasth. Now she is one of the happening anchors of Telugu television. Super Kutumbam and Ragada are a couple of her other famous shows.
'Anchor - Ravi' and ' Lasya'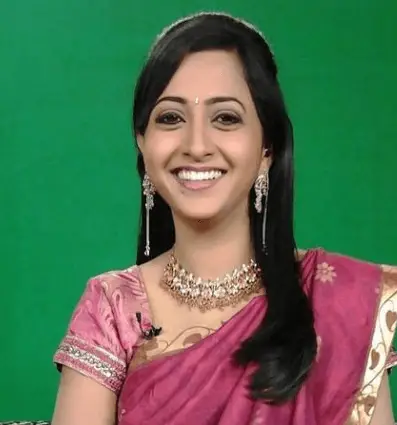 Lasya is a talented young anchor of Telugu television. Her hosting of the show Something Special along with Ravi made her a famous face of Telugu television. Ravi and Lasya host various shows together. In line to that, they refuted rumors that they are not a couple. One Show, Dhee Juniors, Family Circus etc. are some of the other famous shows of Ravi. Ankitham and Aha Emi Ruchi is a couple of other shows in which Lasya got her involved.
Manchu Lakshmi also tried her luck in anchoring and hosted TV shows like Lakshmi Talk Show, Doosukeltha, Super Jodi etc.
Some anchors may be missed in this list. Please be free to name your favorite anchors.