Cinema has captivated audiences with its abundant creative liberty, giving the viewers a chance to escape our mundane lives. Still, often, real life can be as dramatic and outlandish as a fictional movie. Movies inspired by real stories are a genre on their own. Following is a list of the Top 10 Telugu movies inspired by real stories. 
1. Alluri Seetarama Raju
Alluri Seetarama Raju is a biographical film about a revolutionary who fought an armed rebellion against the British due to repressive laws. The revolutionary fighter led the Rampa rebellion, and it lasted till he was captured and killed in 1924, waging war for two years. Released in 1974, the movie starred Krishna and Vijaya Nirmala Vijaya Nirmala is a Guinness Record holder as the >> Read More... , among others. The film was directed by V Ramachandra Rao and written by Tripuraneni Maharadhi, inspired by the real life of Alluri Seetarama Raju.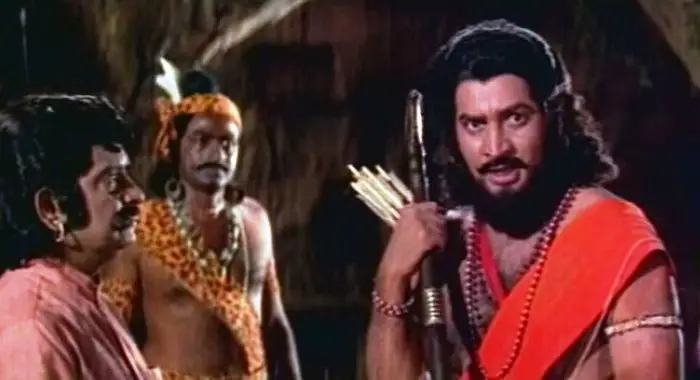 ...
2. Annamayya
This 1997 biographical film is the recipient of multiple awards and features a star-studded cast, including big names like Nagarjuna, Suman, and Mohan Babu He is an actor, a producer, educationalist, former >> Read More... , among others. The movie is based on the actual historical figure Annamacharya who was a 15th-century musical composer who dedicated most of his kirtans to Lord Vishnu. This period piece is directed by K. Raghavendra Rao and Produced by V. Doraswamy Raju Doraswamy Raju is a Telugu film producer, presente >> Read More... .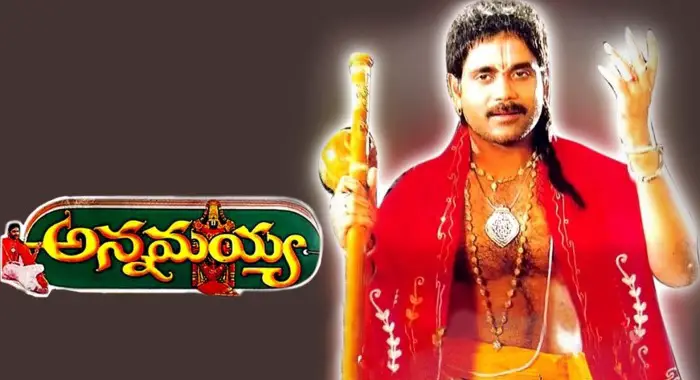 3. Rajanna
Rajanna is a 2011 film directed and written by V Vijayendra Prasad and produced by Nagarjuna Akkineni. The movie is inspired by the real-life of Suddala Hanmanthu who was a freedom fighter and a renowned poet in the 1900s, he is also known for his involvement in the Razakar movement. The film went on to receive numerous awards and was a success at the box office. 
...
4. Raktha Charitra
Raktha Charitra is a political thriller directed by Ram Gopal Varma Ram Gopal Varma is a famed Indian film director an >> Read More... . The movie is based on Paritala Ravindra, a politician from Andhra Pradesh who got assassinated by his political rivals. The movie was shot in Hindi and Telugu simultaneously, and starred Vivek Oberoi Vivek Anand Oberoi's birth was on 3rd Septembe >> Read More... in the titular character. Other cast members include Radhika Apte Radhika Apte, an Indian actress was born on Sept 7 >> Read More... , Shatrughan Sinha Shatrughan sinha is a well known name of the Hindi >> Read More... , and Kota Srinivasa Rao Kota Srinivasa Rao is a renowned Indian film actor >> Read More... , among others.
...
Originally released in Kannada, the movie's success prompted a Telugu version released in 2016. Directed by Ram Gopal Varma, the film is a docu-drama inspired by the life of Veerappan, an Indian Bandit who was killed during the famed Operation Cocoon. The titular character of Veerappan is played by Shiva Raj Kumar.

6. Bezawada
Bezawada was released in 2011 but was not well received at the box office, but tides turned as the movie was positively praised during its television and OTT release. Starring Naga Chaitanya and Amala Paul Amala Paul is the super talented star of South Ind >> Read More... , the movie revolves around the Vijayawada Gang Warfare, which was triggered after the assassination of MLA Vangaveeti Mohan Ranga Rao and had a large number of resulting causalities in the violence that ensued.
...
7. Shiva
Shiva is a 1989 film directed by Ram Gopal Varma and co-written by Ram Gopal Varma and Tanikella Bharani Tanikella Bharani is a renowned actor in Telugu an >> Read More... . Starring Nagarjuna, Amala, and Raghuvaran, the story was inspired by Ram Gopal Varma's experiences in college as well as by the movie "The Way of the Dragon". The movie is a must-watch for Tollywood fans as it holds a cult movie status.
...
8. Kshanam
Inspired by a real-life experience from the Life of Adivi Sesh Adivi Sesh Sunny Chandra is the full name of Adivi >> Read More... , the movie is partially based on real-life incidents. The character of the protagonist is also modeled after Sesh's real life. The movie revolves around a missing child who supposedly never existed. The film was a commercial hit and inspired many remakes of it.
...
9. Anthapuram
This 1998 movie is directed by Krishna Vamsi Krishna Vamsi or also known as Vamshiramya, is an >> Read More... and co-written by Krishna Vamsi and Akkella. The movie is a remake of the 1991 movie "Not Without My Daughter" based on the real-life experience of an American woman escaping with her daughter from Iran. The movie was critically acclaimed and won numerous awards.
...
10. Malupu
Malupu is a bilingual Tamil and Telugu movie revolving around the protagonist Saga and his friends, who go on a whirlwind journey after getting involved with an underworld don. The movie is surprisingly inspired by a real-life incident that occurred in Chennai. The cast includes Aadhi Pinisetty Aadhi is an Indian film actor born on 14 December >> Read More... , Nikki Galrani, and Mithun Chakraborty When we talk about the few legends in the Indian f >> Read More... , among others.