After all, the film is a socially reflective medium. In addition to providing enjoyment, movies can also serve as an inspiration source. We have many opportunities in Tollywood to be inspired. Telugu cinema has a large selection of motivational films. Let's now take a look at some of the best Telugu films that Tollywood has ever produced which will change your life. Let's look at it.
1. Jersey
When people ask us about "pure sports" genre movies these days, Jersey is the first film that springs to mind. With only a single request for a Jersey, the movie's main character is forced to pause and reconsider his life. The main character was a former cricketer who retired from the sport owing to health problems. However, he keeps it a secret from his family, and as a result, he sits at home jobless as he loses his government position as a result of a fraud in which he was forcibly and illegally listed as a participant. When most people retire at age 36, this straightforward request from his child compels him to change, and he begins playing cricket once more. An uplifting and heartbreaking journey unfolds as we follow his life after this choice. Star Naturally The foundation of this Gautham Tinnanuri film is Nani's portrayal of a cricket player. The movie may have been mentioned to you multiple times, and you may have even seen it. For the sake of your passion for the sport, try to watch it again.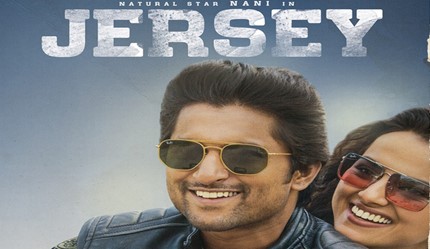 ...
2. Major
Sashi Kiran Tikka Sashi Kiran Tikka is a new-age Indian director who >> Read More... is the director of Major, a film based on the biography of real-life hero Major Sandeep Unnikrishnan. Along with Prakash Raj Prakash Raj, born on 26th of March, 1965, as Praka >> Read More... , Revathi, Murali Sharma, and many other actors, the film stars Adivi Sesh Adivi Sesh Sunny Chandra is the full name of Adivi >> Read More... , Saiee Manjrekar Saiee Manjrekar is an Indian Film Actress. She wor >> Read More... , and in the key roles. Sri Charan Pakala composed the soundtrack, Vamsi Patchipulusu Vamsi Patchipulusu is an Indian cinematographer wh >> Read More... shot the movie, and Vinay Kumar Sirigineedi Bio coming soon... >> Read More... and Kodati Pavan Kalyan Kodati Pavan Kalyan, also known as Kodati Pavan, i >> Read More... edited it. The bilingual film Major was produced simultaneously in Telugu and Hindi. Adivi Sesh wrote the main plot and the screenplay, while Abburi Ravi As a screenwriter for some of the best blockbuster >> Read More... provided script direction and Telugu dialogue.
3. S/o Satyamurthy
One of Trivikram Srinivas's better pieces, yet the finished product doesn't quite convey the same. S/o Satyamurthy teaches us the virtue of upholding moral principles. Even if it seems easy, it is actually difficult to live by values. In S/o Satyamurthy, Viraj Anand teaches us many valuable lessons about life. His performance in the film is great. Even when situations have been difficult, one should not lose faith. Viraj Anand loses everything for his morals, but the results are truly encouraging.
...
4. Vakeel Saab
The trailer for the Pawan Kalyan Pawan needs no introduction to South Indian people >> Read More... movie became one of the most popular ones online. The movie's trailer was one of Tollywood's most-watched ones after receiving 10.5 million views in a single day. The Telugu version of the Hindi song Pink is titled, Vakeel Saab. The Venu Sriram-directed movie debuted in August 2021 and received a tonne of appreciation from both reviewers and the general public. The highest-grossing Telugu movie of the year is Vakeel Saab.
...
5. Akhanda
After being released on YouTube, the Akhanda teaser has received 10.49 million views in just one day. The 2.18-minute video has received an excellent response from the viewers. The movie Akhanda, starring Nandamuri Balakrishna Nandamuri Balakrishna usually called as Nata Simha >> Read More... and Pragya Jaiswal Pragya Jaiswal, born in Jabalpur, Madhya Pradesh, >> Read More... , had a thunderous reception from the public and scored big at the box office. 80 crore rupees have been made by the movie so far at the box office.
...
6. Yevade Subrahmanyam
If you are passionate about anything, it will undoubtedly lead you somewhere. After we succeed, we shouldn't forget the path we had to get there. The movie's plot is incredibly current. Many successful people we see today don't remember the people in their lives who helped them get there.
...
7. Minugurulu
One of the stunning films that were so motivating was Minugurulu, which was produced with the help of 40 vision-impaired children. This movie teaches us a lot. Anyone who views Minugurulu is sure to be motivated by the optimism that permeates the entire film. The movie demonstrates how to see the bright side of everything. The movie also received a national honor.
...
8. Aa Naluguru
Unlucky people are those who have not watched Aa Naluguru yet. One of the greatest Telugu inspirational films ever made is this one. The movie exhorts us to be kind and simple. We don't have to turn around in order to aid others. The portrayal of Rajendra Prasad in this film is really motivational. How many of us invest half our income in advancing society? Being wealthy doesn't have to come from money or jewels; it can come from kindness and humanity. We shall learn many valuable lessons from the movie, particularly in its climax.
...
9. Naandhi
One of the most avant-garde plays produced in Tollywood to date is this widely regarded movie. The movie sticks with you long after the credits have rolled thanks to the strong performances by Allari Naresh Allari Naresh is a popular Telugu actor, who has a >> Read More... and and brilliant screenplay. Naandhi is a thought-provoking and gripping movie that will be relevant for many years and generations to come.
10. Swayamkrushi
One of the best directors in Indian cinema is K Viswanath. We can gain a lot from each of his flicks, notably Swayamkrushi, and they are all absolute gold. The design of Chiranjeevi's character perfectly illustrates how a guy should live his life. Swayamkrushi demonstrates that handling situations well is just as vital as succeeding in life. Most people struggle with success. One of the most crucial aspects of life is to stay grounded, and the movie does a wonderful job at teaching that lesson.