Kollywood is an industry with many interesting plots and talents to offer, many South renown actors have risen from this industry not only South but also gave a platform, for now, Bollywood stars such as Aishwarya Rai Bachchan Aishwarya Rai Bachchan is a popular Indian actress >> Read More... and .
Here is a list of intriguing movies which might tickle your brain and senses.
1. '24':
...
24 is the recent Suriya Sivakumar Suriya Sivakumar is undoubtedly the biggest star i >> Read More... starrer, a science fiction thriller, the genres he loves to work on. The movie was dubbed in Telugu with the same title and received good audience and had an IMDb rating of 8.2/10, the movie is about time travel a concept which every person has been interested.
2. ' Viswaroopam Viswaroopam is a mythology based drama show that c >> Read More... ':
...
Viswaroopam is one of those big budget spy thriller movies which had its own lead Kamal Haasan Kamal Haasan is the most versatile actor that Indi >> Read More... pitching in for the production costs, though the movie did not do well commercially but it did gained critical claims and had a sequel to it. So, it's a win-win for everyone on the team with an IMDb rating of 8.6/10.
...
3. 'Iraivi':
Iraivi translates to goddess in English; it's about priorities of all genders, about freedom and luxury and how they receive it. A lot of concepts that are covered in this movie. The movie is a romantic thriller with an IMDb rating of 8.2/10, a must watch for a curious mind.
...
4. Kaaka Muttai Click to look into! >> Read More... :
...
Kaaka Muttai is a comedy drama movie which revolves around two curious, poor children who want a slice of a pizza just for taste from a restaurant which opened nearby. An innocent yet interesting tale which has us curious and has us rooting for the children.
5. ' Kaththi Click to look into! >> Read More... ':
...
Kaththi is an action drama with some double face action and masquerading to look forward to, the hero escapes from a prison and meets his look-a-like and starts living his life until it turns to turmoil once again.
...
6. ' Paruthiveeran Click to look into! >> Read More... ':
One of the romantic movies, yet with a well-written drama and script which plays like a poetry. The movie has an IMDb rating of 8.2/10, and has us hoping that the leads get to have their fairy-tale romance.
7. Alai Payuthey Click to look into! >> Read More... :
Alai Payuthey is one of the classic romantic movies which is evergreen and has set many love life goals for many of us. The movie is a romantic drama and has got remade in Hindi and got dubbed in Telugu, has an IMDb rating of 8.3/10.
8. 'Sethu':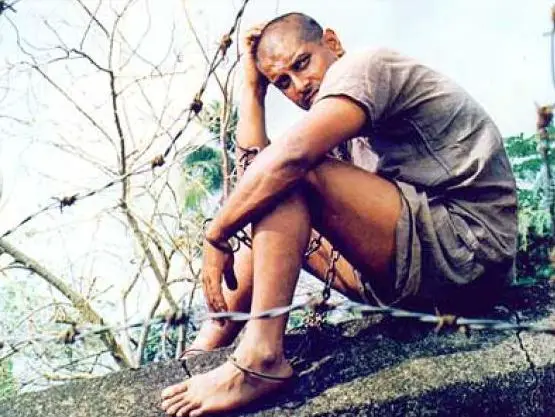 Sethu is a 1999 romantic drama movie which was so influential that it got remade in both Tollywood and Bollywood, the movie is about a man who goes berserk amidst falling in love with a beautiful girl.
9. 'Mahanadhi':
This movie is one of the classics and an old one at that, Mahanadhi was one of the major hits for Kamal Haasan to boost his career , it is a drama film with an IMDb rating of 8.6/10.
10. Kannathil Muthamittal Story soon >> Read More... :
Kannathil Muthamittal is a musical drama which got a lot of controversies involved as it had some guerilla war-zone communities involved into the innocent story of a little girl who is on a journey to find her biological mother; the movie garnered an IMDb rating of 8.5 / 10.