1) Nenjukkul Peidhidum
This famous Tamil song composed by
Harris Jayaraj
is in the movie Varanam Aayiram. The singers are Hariharan, Deva, and V.Prasanna. Beauty lies in its lyrics as well as the way it is being composed. This song has a touch for couples as well as for others in love.
2) Munbe Vaa
Another famous song for love birds sung by great vocals
Naresh Iyer
and
Shreya Ghoshal
for the movie, Sillunu Oru Kaadhal. Composed by the great A.R. Rahman and written by Vaali; one of the biggest lyricist in Tamil Nadu. This song is one of the best romantic songs which can make you sing. This song was a big hit when got released.
3) Ennavale Adi Ennavale 
This song is in the movie Kadhalan composed by the A.R. Rahman. The Singer was Unnikrishnan, and the lyricist is none other than Vairamuthu. 
4) Vaseegara 
In the film Minnale, this song came up as the biggest hit. Written by a well-known writer Thamarai, and sung by Bombay Jayashree. This song is a composition by the great Harris Jeyaraj. This song has beauty hidden in each word and has a sensual music. Magical song for the friends in love.  
From the movie Bombay, this song was written by the great Vairamuthu; sung by Hariharan, and K.S.Chithra; Composed by A.R. Rahman. This song will make your heart cry. The lyrics will show you the real love and the pain behind it. 
6) Innum Konja Neram  
From the movie Mariyaan, the direction of
Bharat Bala
, this song went viral. This vocal is by Swetha Mohan and
Vijay Prakash
. The music director is the legendary A.R. Rahman and the song is written by Kabilan.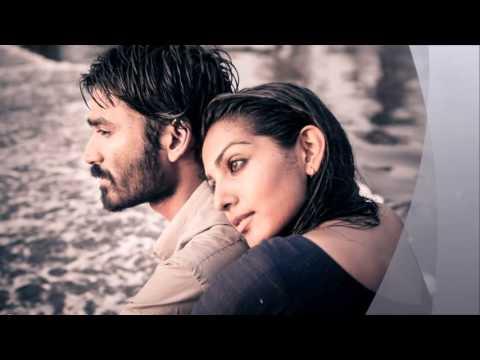 7) En Kadhal Solla
8) Nenjukulle 
One of the greatest love songs expressing feelings is a part of Kadal movie. A.R. Rahman was shining again by composing this song; the singer is
Shakthisree Gopalan
, written by Vairamuthu.
9) Anbe En Anbe - Dham Dhoom 
Another Harris Jayaraj's music, to this song, has boosted it to a hit list. This song was a part of the movie Dham Dhoom. The lyricist is Na. Muthukumar and
Pa Vijay
and the singer is
Harish Raghavendra
.
10) Anjali Anjali Pushpanjali
This was a famous song in its time from the movie Duet. Another hit song by A.R. Rahman coordinating with the legendary singers S.P. Balasubramanyam and Chitra and the song, written by Vennela Kanti.