1) Karthik Kumar Karthik Kumar, a very talented well educated good >> Read More...
This young actor in Tamil Cinema was born on 21 November 1977. He is a noted star in K-town and theatre work. Due to his connections in performances and his work he is known as 'Evam' Karthik. He is a graduate of Sri Venkateswara College of Engineering in Chemical Engineering.

2) ' Sivakarthikeyan Sivakarthikeyan is a stand-up comedian, actor, and >> Read More... '
...
The new face in comedy is giving back to back hits in Kollywood. This comedy star was born on February 17, 1985. He did his under graduation at J. J. College of Engineering and Technology in Mechanical Engineering. Later he completed his MBA from Indian Institute of Planning and Management.

3) Gautham Menon Gautham Vasudev Menon is known for his directional >> Read More...
...
He is a famous writer and director born on 25th February, 1973, in Kerala but predominantly works in Tamil cinema. He studied at Mookambigai College of Engineering and completed Mechanical Engineering there.

4) ' Taapsee Pannu Taapsee Pannu is an actress and model of Indian or >> Read More... '
...
This 'Adukalam' star is a software engineer. She got her graduation in Computer Engineering from Guru Tegh Bahadur Institute of Technology. She even worked as a software engineer before entering into the industry. "Fontswap" is an app in the apple store for iPhone developed by her.

5) 'Prasanna Venkatesan'
He is a famous face in K-town who married another famous face in Kollywood, none other than ' Sneha Suhasini R. Naidu, more popularly known by her scr >> Read More... '. Prasanna was an EEE student from Saranathan College of Engineering.

6) ' Arya Click to look into! >> Read More... '
...
He was born on 11th December 1980, in Kerala but predominately acts in Tamil cinema. He completed his engineering degree in Chennai from Crescent Engineering College.

7) 'Karthi Sivakumar Sivakumar (born Palanichamy) is one of the most ve >> Read More... '
...
Son of 'Sivakumar' and brother of ' Suriya Sivakumar Suriya Sivakumar is undoubtedly the biggest star i >> Read More... ', he is from a filmy background. He is on the hotlist for hot movies in Tamil Cinema. He was born in Chennai on 25th May 1977. He did his higher studies in the United States. He has completed his undergrad in Mechanical Engineering and Masters in Industrial Engineering.

8) Ganesh Venkatraman Ganesh Venkatraman is a known celebrity model and >> Read More...
...
He is born and brought up in Mumbai. In his family, education is a must, for which he has worked hard to be on top in studies in school as well as for his degree. He was working in a software company after finishing his engineering. In his work itself he got a lot of encouragement for modeling.

9) Shankar Mahadevan Shankar Mahadevan, a well-renowned, talented and f >> Read More...
...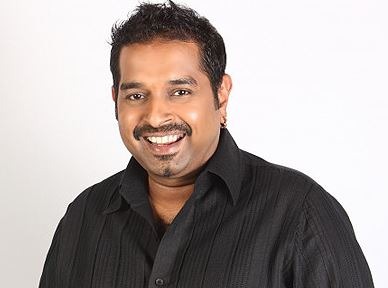 In 1988 he had the degree of Computer Science. He graduated from Ramrao Adik Institute of Technology. He started working in Oracle as a software engineer before coming to films.

10) ' Kanika Kanika also known as Kaniha is a popular south In >> Read More... '
She is holding a degree in Bachelor of Technology. She did her engineering from Easwari Engineering College.