1. Jose Prakash Jose Prakash was born on April 14, 1925 as K. Baby >> Read More...
Jose Prakash is a must if you want to see a true villain in Malayalam films. Many of the Malayalam film references we can see today will talk about him as a true masterpiece as a villain character. He acted alongside many of the early Malayalam actors.

2. Narendra Prasad Narendra Prasad was born on 26th December 1946 at >> Read More...
...
If Jose Prakash was the main villain in the early days then Narendra Prasad is the main actor who played the villain roles in the middle ages of Malayalam films. He has many villain roles to his name which he acted at his sheer class. His villain roles will be remembered for a long time in Malayalam film industry.

3. ' Rajan P Dev Rajan P Dev, a Malayalam stage and cinema actor bi >> Read More... '
...
Alongside Narendra Prasad, if you have Rajan P Dev, then the quorum is complete. Such was this duo's influence in the villain department. You could see Rajan P Dev if you can't see Narendra Prasad, with Rajan P Dev focusing on a comedic approach to his villainous act. This particular style helped him to gain his popularity even though he is a villain actor.

4. 'K P Ummer'
...
Ummer was the main villain you could see in many films over the 60's and 70's. With his critical villain roles in many films, he became one of the best villains during his time of acting. He mainly focused on character roles though, but his villain roles were critically acclaimed as well.

5. Sai Kumar He was born on July 27, 1960 in Vijayanagaram, And >> Read More...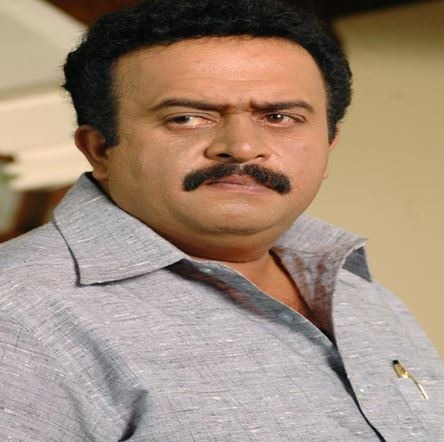 Sai Kumar is the best in the field of the villainous act in Malayalam film industry. His role in the film like "Chinthamani Kolacase" was so good, and he also was awarded a Best Supporting Actor by Asianet in the film "Ennu Ninte Moideen". These proved his acting talents over the years without any doubt.

6. 'N  F Varghese'
...
N F Varghese is very famous for his villain roles, which include the villain role he acted in the super hit movie " Narasimham Click to look into! >> Read More... ". Not only this, but he had many such wonderful roles to his name.

7. Bheeman Reghu Bheeman Reghu is a renowned Malayalam actor who ha >> Read More...
...
He was never into the main villain role for most of his career, but acting in a villain role was so easy to this talent. He acted in a full potential for a villain character making the fans want to "kill" the character he is playing, literally.

8. ' Thilakan Surendranatha Thilakan, more popularly known as Th >> Read More... '
...
Thilakan is famous as one of the best actors Malayalam film industry has ever got. But his villain role in the film "Kannezhuthi Pottum Thottu" was quite impressive making his entry into this list with ease. In the film " Nadodikattu Flowers tv channel is a twenty-four-hour entertain >> Read More... " his villain role created a wave of laugh among theaters.

9. ' Vijayaraghavan Vijayaraghavan is an Indian actor from Kerala, who >> Read More... '
...
Vijayaraghavan is famous mainly for his character roles he played during the years. But his villain roles need to be mentioned, and he is a common face as a villain in many new films in Malayalam.

10. Kalabhavan Mani Kalabhavan Mani is a renowned Indian playback sing >> Read More...
Mani is not a villain actor, but just like Thilakan, his villain role in a few films should be considered. In "Rakshasarajavu", his performance was pretty impressive and critically acclaimed. His villain characters showed the fans that he can play any roles given to him with sheer performance.