K. S. Chithra
If Yesudas is king of Malayalam film songs, then Chithra is the queen of Malayalam film songs. There was a period in Malayalam in which ' K J Yesudas Kattassery Joseph Yesudas shortly called as K J Ye >> Read More... ' was considered as the male voice and K. S. Chithra as the female voice in Malayalam film songs. She is known as "Kerala's Vanambadi." Winner of six-time National Award doesn't define her completely.
...
S. Janaki
S Janaki's unique sound is reverberating in more than fifteen regional languages. Considered as the "Nightingale of South," she is active in her singing career for almost half a century now. Just like K. S. Chithra, Janaki is no short of any awards; her achievements so far suggest no different.
...
'P Susheela'
...
She has been the voice for many Indian languages, and her list of songs is mind blowing. She is in the Guinness book of records for her achievement due to this fact. Her contribution to Malayalam is at the beginning of Malayalam film songs. Some of the classic songs were her contribution.
Sujatha Mohan Sujatha Mohan (Sujatha or Baby Sujatha) is one of >> Read More...
...
Along the golden reign of Chithra in Malayalam film industry it's so difficult to mark your place, but Sujatha climbed this mountain with her wonderful vocals. She, with her marvelous sound, created magical hits around 1990's and early 2000's.
Vani Jayaram
...
Vani Jayaram is a Tamil born playback singer. Her contribution to Malayalam is a handful of hit songs. She is the three-time National Award winner, out of which one she received it for singing in a Malayalam movie "Apoorva Raagangal".
...
Shreya Ghoshal Shreya Ghoshal, one of the most famous singers in >> Read More...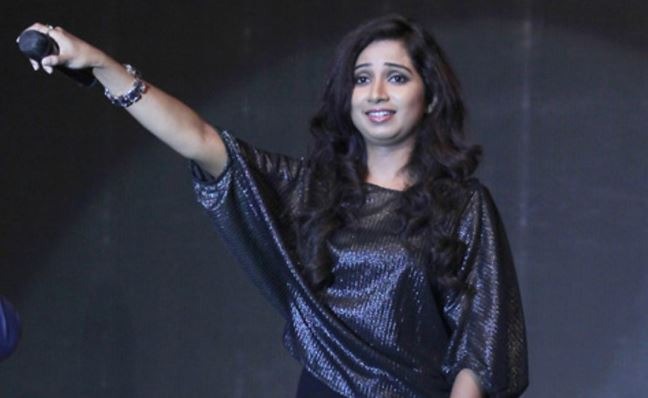 ...
For the new generation of music lovers, you don't need any introduction to this young promise in Indian film industry as a whole. She, just like her contribution in other languages, have a soulful number of Malayalam songs on her hit list.
'P Leela'
P Leela is not among the notable female playback singers. Close to a Karnatic music lover rather than a playback singer, Leela's contribution to Malayalam songs is dated back to early days of Malayalam movie itself. She is the lead female singer in the Malayalam movie 'Balan', and a lot other in the early days.
' Manjari Manjari is a Hindi TV serial that aired on the cha >> Read More... '
Winner of two-time Kerala State Film Awards, Manjari is the new generation lead singer in Malayalam. She is considered to be the future promise to Malayalam film industry as a young talent with her beautiful vocals.
'P. Madhuri'
Born in a Tamil family doesn't pull back this singer to achieve two times Kerala State Awards. Songs like "Innenikku Pottukuthan" and all are so famous among Malayalam song lovers still today.
Sithara (Singer)
Sithara joined this list due to her handful number of latest hits in the Malayalam film industry. Started her professional music career only in 2007, her hit list is ever growing. But despite her late appearance, she has a Kerala State Film Award under her name which makes a wanted singer in the upcoming films.