Child artists cannot be underestimated. In fact in some films they have given an exemplary performance. One would surely be amused as to how they can carry the role with such perfection. One may say that it is the talent of the director in tapping their talents, but I think it is also their innate ability to show a flawless performance on screen. And when these child artists grow up there are only a lot of expectations. Well, on Children's Day let's take a look at some of the child artists of Kannada film industry who have grown up to be popular stars.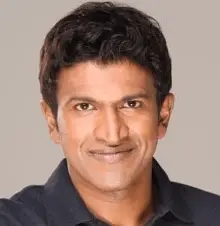 Everyone knows that Puneet is the offspring of Dr Rajkumar. He showed that he was indeed a good actor while he was very young. The 1985 flick Bettada Hoovu showcased his acting prowess rightly, and he went on the fetch the National Award. Puneet was an admirable actor since his early days, and it is no wonder that he is the superstar of Sandalwood now.
2. Amulya
The 2001 flick Parva was the debut flick of this chirpy actress. She worked in around 10 flicks as a child artist before getting her break in the 2007 movie Chelivana Chittara, which set the cash registers ringing. The 2002 flick Chandu, in which she enacted the role of Sudeep's small sister is a memorable flick in her career. As a grownup artist Amulya was a force to reckon with.
...
As a child artist Vijay, who is the nephew of Dr Rajkumar, gained much praise.The 1993 movie Chinnari Mutha made him very famous as a child artiste. He has a national award to his credit for the1994 flick Kotreshi Kanasu. After growing up, he acted in the 2002 flick NInagaagi, which was a superhit. Later he managed to give more few hits.
...
We all love the Action King Arjun.Remember the 1981 flick Simhada Mari Sainya in which Arjun is featured as a child artist. It became a landmark in his career. Later this talented actor worked in Kannada, Tamil and Telugu flicks.