The Hindi TV industry is another industry that has a huge set of actors and actresses. These small screen celebs also hold a significant space of the entire entertainment industry. The Television Celebrities are equally under media scrutiny as the film stars. In fact, the small screen celebs are closer to the hearts of the audience as they are connected to them on a regular basis with daily soap's, Reality Shows, etc. Among these celebrities, there are few who are having a good academic background. Few of the most educated celebs in Hindi television is mentioned below. 
Tejaswi Prakash Wayangankar Tejaswi Prakash Wayangankar, an Indian television >> Read More...

Tejaswi Prakash Wayangankar is a Hindi television actress who gained her fame from her daily soap Swaragini Swaragini - Jodein Rishton Ke Sur is an Indian dai >> Read More... in colors'. She has achieved a lot of appreciation for her role as ' Ragini Ragini is an Indian actress and dancer, who is kno >> Read More... ' in 'Swaragini'. But very few people may know this, that their favorite 'Ragini' holds a good education qualification. Tejaswi is anEengineer by profession. She has pursued Electronics and Telecommunication Engineering. Also, she didn't stop there; she has continued her studies after that also with her shooting for the show intact.
...
Varun Kapoor Varun Kapoor, who is famous as Danny of Saraswatic >> Read More...
Varun Kapoor, just like his co -star Tejaswi also holds a good academic qualification. He is playing the lead as 'Sanskar' in Swaragini. He also holds the same degree like his co-star Tejaswi. He is also an engineer and had pursued his graduation with a degree inelectronics from the very prestigious Sinhgad College of Engineering in Pune.
...
Monica Sehgal Monica Sehgal, known as 'Mehak' among her >> Read More...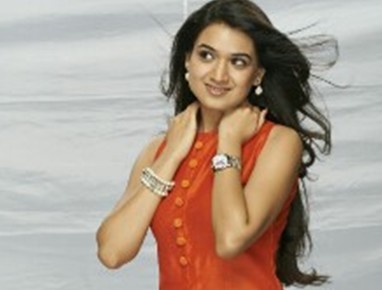 ...
Monica Sehgal is yet another well-qualified actress of Hindi television. She has gained all fame from her latest show ' Manmarziyaan Click to look into! >> Read More... ' inSstar Plus. The actress had gained a lot of fame as ' Radhika Radhika also was known as Razia is a Malayalam fil >> Read More... ' and was well appreciated by the audience. Monica Sehgal originally belongs to Ujjain and pursued her graduation and post graduation in Advertising and Marketing from St. Xavier's College, Mumbai. Not only this, she is a National Level Champion in badminton and a State level Campion in Ballroom Dancing. It seems that Monica is not only a good qualification holder but also had a good track of achieving.

 
Aham Sharma too possesses a good educational background like his Co-Star Monica Sehgal. Aham has gained a lot of fame for his role as ' Karan Karan is a popular actor in south Indian cinema. H >> Read More... ' in 'Mahabharata' and then as ' Arjun Click to look into! >> Read More... ' in 'Manmarziyaan'. Aham Sharma is originally from Bihar. He had pursued engineering from Indore before becoming an actor.
...
Harshita Gaur This beautiful diva belongs to a middle class fami >> Read More...
...
Harshita Gaur is well-known for her show ' Sadda Haq >> Read More... .' She is also an engineer as per her academic qualification. She has completed her graduation in electronics and communication from Amity University in Delhi. Apart from that, she is also a trained Kathak Dancer. With such qualities, it seems that the actors and actresses we see on screen have good qualification skills with a talent for acting.
Param Singh Param Singh Bhatia or popularly known as Param Sin >> Read More...
...

 
Param Singh is a well-known Hindi television actor. He was well known for his role as 'Randhir' in 'Sadda Haq.' He had a very rich academic background. He has done MBA from London and had also pursued another post graduation degree in Finance. He has also done an acting course from the John Berry Studio.
Gunjan Utreja Gunjan Utreja is an anchor of Indian television wh >> Read More...
...

 
Gunjan Utreja is a well known Hindi television actor. He has achieved all fame as a television anchor and for his show ' Madhubala Madhubala is regarded as the Venus of Indian cinem >> Read More... '. Apart from his career in television, he has a good academic background also. He has done his graduation in Management after which he did his Post Graduate Degree in Mass Communication and theater arts.
 
Harshad Arora is another well-known actor who was not only a talented actor on Hindi television but a good academic person also. He has achieved fame for his lead role in the popular daily soap 'Baintehaa'. Just like his role, Harshad has been in real life also equally educated. Harshad has done his graduation in Mathematical Science from Delhi University and has also pursued higher studies in Advertising and Public Relations. Before joining the Television Industry, Harshad has worked as a PR professional for a good amount of time.
Preetika Rao A traditional Indian girl with guts to face the ch >> Read More...

 Just like her Co-Actor Harshad, Preetika has also been a very educated actress of Hindi television industry. Preetika like Harshad had achieved fame from the daily soap 'Baintehaa'. She is a graduate with History as major from Mumbai University and also did a Diploma course in advertising and journalism. Before working as a full-time actor she has also worked as a film Journalist. 
Karan Patel

 
Karan Patel is a well-known and well versatile actor in Hindi television industry. He has done some serials which are superhits on the small Screen. Recently he works on a daily soap called 'Ye Hai Mohabbatein.' Apart from being a talented actor, Karan is also well-educated. He is a graduate of Mumbai University and later went to the London School of Arts for higher education.
Nakuul Mehta Nakuul Mehta is an Indian Model, Anchor and an Ac >> Read More...

 
Nakuul Mehta is one of the well known actors on television. He has gained fame for his role as Aditya in 'Pyar Ka Dard Hai Meetha Meetha Pyara Pyara'. Apart from being an actor Nakuul is also good in education. He has completed his Masters from Mumbai University with Commerce as Major.
Paridhi Sharma Paridhi Sharma is popularly known as the beautiful >> Read More...

 
Paridhi Sharma is a well-known face on the Indian television. She has achieved fame for her role as 'Jodha' in 'Jodha Akhbar' in Zee TV. Paridhi is not just a beautiful and talented actress but also a well-educated individual. She has done her graduation in Business Administration from Indore after which she has pursued an MBA from Pune.
Devoleena Bhattacharjee Devoleena Bhattacharjee was born on 22 August 1990 >> Read More...

 
Devoleena Bhattacharjee is a popular actress of Indian television well known for her role as ' Gopi Story soon >> Read More... ' in ' Saath Nibhaana Saathiya Saath Nibhana Saathiya is a popular Hindi daily so >> Read More... .' But apart from being an actress, Devoleena is a well educated Girl. She has pursued her graduation in Accounts (honors) after which she went to NIFT, Delhi for pursuing a course in Jewelry Designing. She is a well-educated actress of Indian Television.
Deepika Singh Deepika Singh was born on 26 July 1989 in a very >> Read More...

 
Deepika Singh is a very popular actress of Indian television. She is well- known for her role as ' Sandhya Serial story coming soon.. >> Read More... ' in 'Diya Aur Baati Hum.' But, apart from being a brilliant actress, Deepika is also well educated. She has pursued MBA with Marketing as specialization from Punjab Technical University.
With this, it was very clear that our favorite on-screen actors were in real life also well qualified and had good degrees on their kitties.