Everyone talks about Kabir Singh being a toxic partner or how much we despise the merciless Khilji in Padmaavat. Nobody ever discusses the immoral and occasionally illegal people that were used as the movie's "hero" or "protagonists," though. We are all guilty of falling in love with the villain in movies, which is quite troublesome. But occasionally, the covert criminals, terrorists, and immoral characters are presented as endearing and heroic, and we end up rooting for them because of how they are represented. Here's another way of looking at these difficult main characters, though.
Rehaan is remembered as a flirtatious lover boy who falls for Zooni, but we fail to recall that the lovely tour guide was a terrorist undercover. We refuse to view the figure negatively since he was portrayed as a "hero." Even though we want them to be a happy family, he murders Zooni's father.
2. Vijay Salgaonkar (Drishyam)
The helpless parent and middle-class man Vijay is only trying to safeguard his family. He is wrong on a moral and legal level, though, for concealing the body of the kid his daughter murdered. He is presented as the hero, and we buy it, even though he participated in the crime and was a mastermind who cleverly escaped.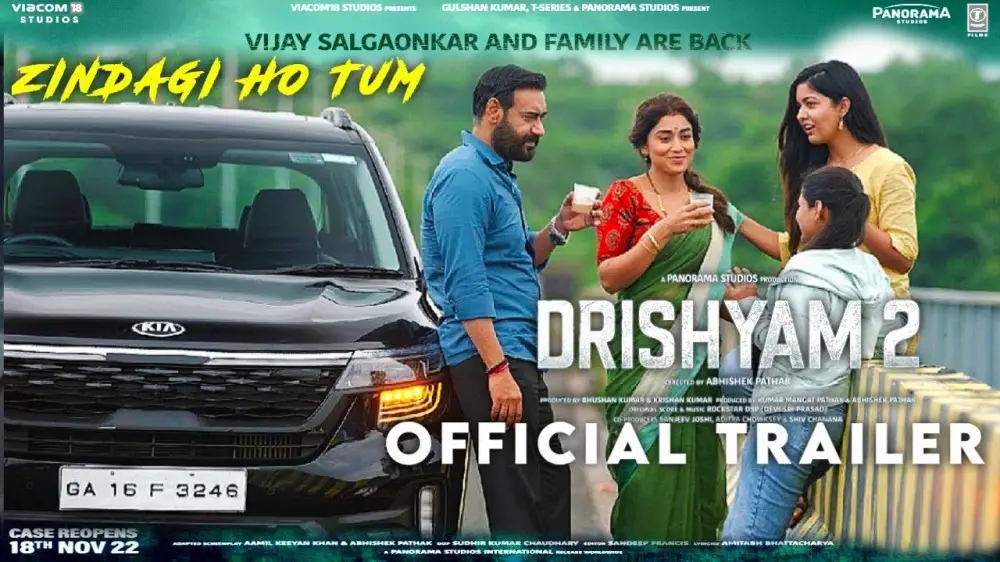 3. Virendra Pratap Singh (Lamhe)
A predator named Viren marries a much younger woman that he practically raised. Additionally, she is the daughter of his ex-girlfriend, whom he was unable to get because she got married. So, no one thought this was tacky?
...
4. Prem Mehra (Biwi No. 1)
In this well-liked comedy-drama from the 1990s, does anyone despise Prem? Since we were impressionable young children, I'll wager against it. Even though having an extramarital relationship is not illegal, one should nevertheless divorce maturely. Additionally, he lies to Pooja, his wife, cheats on her with a model he works with, leaves the house, and still views Pooja as his property. But I suppose he admits his error when his girlfriend dumped him, so in a way that makes him a hero? Sure!
...
5. Mahabir Bhati (Highway)
We all experienced Stockholm's Syndrome for Mahabir, not just Veera, entirely oblivious to the reality that he is a kidnapper who kidnapped her. As he grows closer to Veera, we all begin to feel sympathy and empathy for him as a criminal. That poses serious problems.
...
6. Taani (Rab Ne Bana Di Jodi)
The concept of the entire movie is that she is so stupid that she cannot recognize her spouse without a mustache. She is so stupid that she almost betrays her spouse by sleeping with him! She's so naive that she truly prefers her husband being a douche to being a caring, sweet man.
...
7. Meghna From Fashion
An exceptional narcissist who treats those who are watching out for her badly. Has relations with married guys and completely wrecks the home. is fine despite developing a drug and alcohol addiction and driving everyone out of her life, but after sleeping with an African man, she concludes that she has reached her breaking point.
...
8. Badrinath From Badrinath Ki Dulhania
Manifestation of a petulant manchild. relentlessly pursues a woman who repeatedly rejects his advances. tries to find her in another nation to "teach her a lesson" for leaving him. She is taken hostage and placed in the trunk of his automobile.
...
9. Gautam From Cocktail
Unrelenting flirt who views women as prey. girlfriend is cheated on by her roommate. almost caused the breakup of two best friends since he was unable to control his urge. After dating her initially because she was "fun" and not sanskaari, he essentially dumps his girlfriend because she isn't sanskaari enough.
10. Kiara And Akash From Anjaana Anjaani
Entitled children who downplay suicide. The entire movie is about them bonding over suicide and making jokes about it. After all that discourse about suicide, it takes them two minutes during the climax to move past the "issues" that led to their initial suicide attempt.