He has cemented his status as a household name not just in India but has an enormous following spanning the entire globe. His movies assert themselves as all-time blockbusters before they are even released. He has had virtually no flops in his nearly 30 years acting career. His movie DDLJ is the longest running film in Bollywood history. These facts, coupled with some others, affix his position at the apex of the game.
We see why King Khan is still the king:
1. Global Appeal
...
His name resonates with fans in India, Germany, UK, and even North America. He is one of the most influential Indian personalities and has been featured in Newsweek's fifty most influential people in the world. His tickets sell out in record times, such as during " My Name Is Khan Click to look into! >> Read More... " premiere in Germany. He is said to be as popular as the Pope, and his global reach has been extended due to his portrayals in films depicting Indian issues and Indian diaspora.
2. One Of The Richest Actors In The World
...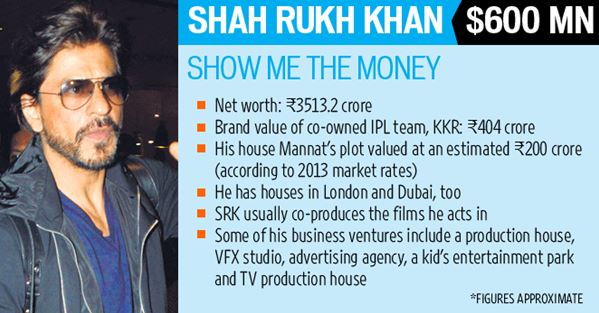 Surpassing Hollywood bigwigs like, , Clint Eastwood He is a legendary actor and considered to be the m >> Read More... , , Adam Sandler Humour is the thing that emphasizes the character >> Read More... , and , he emerged with a net worth of nearly $600 million, second only to Jerry Seinfeld Jerry Seinfeld was born on April 29 1954 in New Yo >> Read More... . His blockbusters, the 'Brand SRK', endorsements, and public appearances have boosted his global recognition, and no other Indian actor comes even close to his wealth and influence. His income also gets support from his position as the co-chair of Red Chillies Entertainment and the co-owner of the IPL team Kolkata Knight Riders.
...
3. India's Best Poster Boy and Host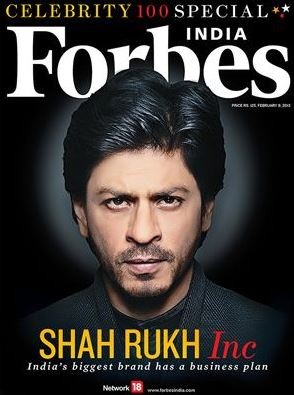 Having been featured on the front page of Times magazine of 20 Asian Heroes under 40 and being widely recognised as one of the most jovial and charming hosts, he is now one of the most cherished celebrities.
...
4. Bollywood's Biggest Romantic Hero
...
There is a reason that " Dilwale Dulhania Le Jayenge Click to look into! >> Read More... " is still running at the Maratha Mandir since its release in 1995. SRK is the King of Romance as he set the golden standard for romantic dialogues and wooing for generations of actors and viewers alike.
5. Philanthropy
...
His popularity has surged as he spent his enormous wealth constructively on philanthropy and was awarded the UNESCO's Pyramide con Marni for his contribution to children's education. He has also made significant impacts on healthcare and disaster relief through his philanthropic endeavours. As he rightly said, ''If we do charity for a reason, it is not charity''.
...
6. In Madame Tussauds
His fame has been cemented further after the unveiling of his life-size wax figure in Madame Tussauds, amidst raving crowds.
7. Took Bollywood To Newer Territories
SRK films have ensured that Bollywood has had its influence reach across Asia, Africa and Latin America. His films My Name Is Khan, and Chennai Express Click to look into! >> Read More... have asserted their reach globally with fans queuing in crazy numbers in India, North America as well as Europe.
8. Guest Speaker At Prestigious Colleges
He has spoken on his success and views on life at several prestigious venues such as Yale University and Edinburgh University and IIM Bangalore. He gets numerous invitations by his adoring public each year.
9. He Has Won Several Degrees and Awards 
He currently holds a record 14 Filmfare awards for his over 80 films career and was also awarded an honorary degree by the University of Edinburgh for his notable work in the cinema industry and his far-reaching influence.
10. Family Man 
His tales of how he rose to prominence after sleeping on roads at Bandstand have charmed his fans to his charismatic personality. He has always appreciated his wife's contribution to his success and has always been present for his kids while managing his superstar status. His ability to be a great husband and father has endeared him to his fans even more.