It can be very satisfying to delve deeply into a complex film and try to decipher its deeper meaning; in this list, we will look at ten films that fit that bill as they are beyond explanation. It's always a nice challenge to see something you might not quite comprehend on your first viewing. Some movies are easier to follow than others.
1. Talvar
A seasoned detective deals with opposing viewpoints over a gruesome double homicide. When the parents of the slain girl become the top suspects, the case becomes more complicated. Talvar moves your heart at the loss of two lives and one truth while keeping your mind racing through the killings' complexities.
...
2. Lootera
Pakhi, a daughter of an aristocrat, begins to fall in love with an archaeologist in 1953. She is unaware of his secret double life, which endangers their union. The Last Leaf by O. Henry served as the basis for Lootera. In 1953, a West Bengal landlord ( Barun Chanda Barun Chanda is an actor mainly appearing in Benga >> Read More... ) takes his daughter, Pakhi Roy Chaudhary ( Sonakshi Sinha Sonakshi Sinha is a well-known Indian Actress. She >> Read More... ), an aspiring writer, to see a Jatra in the charming town of Manikpur.
3. Ram Singh Charlie
Singh, Ram Nitin Kakkar's Charlie is a drama movie in Hindi that will be released in India in 2020. The movie, which was co-written by Kakkar and Sharib Hashmi Sharib Hashmi is a very popular Hindi film actor w >> Read More... , chronicles the life of a circus performer and his subsequent struggles after the circus is forced to close. The movie's creative producer is Varun Gupta Bio coming soon... >> Read More... . Along with Divya Dutta Divya Dutta was born in Mumbai, Maharashtra, India >> Read More... , Akarsh Khurana Akarsh Khurana is a movie actor, predominantly wor >> Read More... & Farrukh Seyer Bio coming soon... >> Read More... playing crucial roles, Kumud Mishra Kumud Mishra is a well-known name in the arena of >> Read More... plays the title character. Ram Singh Charlie premiered on Sony Liv on August 28, 2020.
...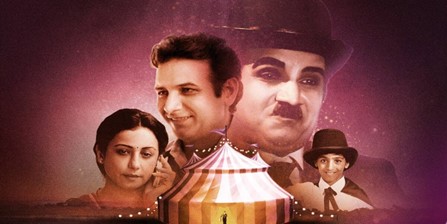 4. 3 Deewarein
Nagesh Kukunoor Nagesh Kukunoor was born in Hyderabad to Kusuma Su >> Read More... co-wrote, co-directed, and co-starred in the 2003 Indian Hindi-language crime movie 3 Deewarein, also known as 3 Walls. The remaining cast members include Juhi Chawla Juhi Chawla is a renowned Indian actress and produ >> Read More... , Jackie Shroff Intro: Jackie Shroff is a well known Bollywood act >> Read More... , Naseeruddin Shah Naseeruddin Shah is an experimental actor and asso >> Read More... , , and Sujata Mehta Sujata Mehta is an Indian actress from Gujarat has >> Read More... . In the movie, three inmates and a documentary filmmaker tell their story of reformation while she also finds solace in her broken marriage.
...
5. Tumbbad
A family faces dire repercussions when they construct a shrine for Hastar, a creature that must never be worshipped, and try to inherit his cursed fortune.
...
Byomkesh, a recent college graduate, decides to look into the disappearance of chemist Bhuvan. Byomkesh connects the case to a broader scheme that will upend Calcutta with the help of Bhuvan's son Ajit. A group of Chinese men from the Green Gang was unloading opium in Calcutta in November 1942, not long after the Japanese had taken control of Burma when they were attacked. Their leader was cruelly blinded by an enigmatic figure.
...
7. Serious Men
The Hindi-language satirical comedy-drama film Serious Men was made in India by Sudhir Mishra Sudhir Mishra is a Bollywood director and screenwr >> Read More... . Nawazuddin Siddiqui Nawazuddin Siddiqui was born in Budhana in Muzaffa >> Read More... plays the hero in the movie, which is based on Manu Joseph's book of the same name. Bombay Fables and Cineraas Entertainment are the movie's producers. On October 2, 2020, Netflix made it available.
...
8. Sardar Udham
After Michael O'Dwyer's men brutally murder hundreds of people at the Jallianwala Bagh Massacre, the Indian revolutionary Udham Singh seeks retribution against him by assassinating him.
...
9. Milestone
The drama movie Meel Patthar, which was co-written, edited, and directed by Ivan Ayr Ivan Ayr is an Indian film director, editor, write >> Read More... and produced by Kimi Singh, will be released in India in 2020. The plot is around a truck driver who struggles to deal with the terrible loss of his wife and features prominent roles for Suvinder Vicky Suvinder Vicky is Punjabi film actor, who played t >> Read More... and Lakshvir Saran.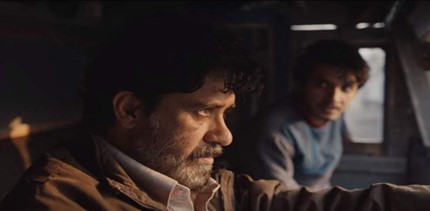 10. Raman Raghav 2.0
Ramanna, a deranged serial killer, frequently avoids capture. He tries to persuade Raghavan, the case's investigating officer, that they are soulmates after discovering this.