"Movies are a reflection of real life" is a saying that we have all heard. Filmmakers love to bring political stories to the screen. They're difficult and complex, but that is what makes them interesting. We've collected a list of the top 10 movies based on politics. Let's have a look!
The story of the mysterious death of the ex-Prime Minister of India Lal Bahadur Shastri ticked all the right boxes. The movie is played by Naseeruddin Shah Naseeruddin Shah is an experimental actor and asso >> Read More... , Mithun Chakraborty When we talk about the few legends in the Indian f >> Read More... , Shweta Basu Prasad Shweta Basu Prasad is a famous name on television, >> Read More... in prominent roles. Along with the story, the actors have done a phenomenal job in bringing their characters to life. This case is very mysterious and still has a lot of loopholes. Watch this if you like some excellent political thriller.
2. Airlift (2016)
The story of Indians trapped in Kuwait after the war broke out is one not many Indians know. This Akshay Kumar starrer depicts the longing and struggle of a person who stays behind to save the Indians trapped in Kuwait instead of leaving with his family. It is a beautiful movie about love for your country and the feeling of collectivism. Do give it a watch!
...
...
3. Thackrey (2019)
It tells the story of the birth of Shiv Sena, a prominent political party of Maharashtra, and the biography of its leader Babasaheb Thackrey. This film is a serious business about politics and how this no-nonsense personality came to gather such a mass following with his party. Watch this to understand and gain knowledge about the political phenomena of Maharashtra and what led to the popularity of Shiv Sena.
...
4. Newton (2017)
An excellent story teamed with an honest cast makes this movie such a great one. This film is filled with big names like Rajkumar Rao, Pankaj Tripathi Pankaj Tripathi is an acclaimed Indian film actor >> Read More... , Raghubir Yadav Raghubir Yadav is an Indian movie, television and >> Read More... , Sanjay Mishra Sanjay Mishra is an Indian comedian, most famous f >> Read More... , etc. This film talks about a government servant sent to a place in Central India to oversee the elections in a just manner. However, he faces uncooperative staff, rebels, and challenges that make for an exciting watch. 
...
5. Yatra (2019)
This 2019 Telugu film is about a politician who takes up a walking journey to meet his supporters and interact with them for his election campaign. It is an unusual and highly gripping story that got great reception during its release. With a fantastic screenplay, direction, and acting by Mammooty, this movie is a treat to sore eyes. This movie is definitely recommended.
...
...
6. An Insignificant Man (2016)
This movie is different from its counterparts. We have added a documentary to this list as well. It is a well-directed and highly informative documentary about Arvind Kejriwal and his Aam Aadmi Party. The documentary revolves around Arvind Kejriwal dealing with the politics and issues of corruption in India. It gives you an insight into the ways and ideals of the party and Arvind Kejriwal. Do give it a watch to understand and gain knowledge about Delhi's political system.
7. Unmaad (2018)
This political film deals with something that continues to be a very intense topic of discussion in India today. It deals with class disparities, inequality, and the plight of poverty-ridden people. The story revolves around an influential political activist keeping vigilance on people having dairy animals. The story is different and unique, and one should watch it to make themselves familiar with the ground reality!
'Raazi' is a heart-warming story of a young girl who goes above and beyond to spy for her country and loses herself and her love on the journey. Self-sacrifices are not  easy, but Sehmat, a young Kashmiri girl, agrees to risk everything, including her life, for her nation. Although this movie's pretext is about the tension between India and Pakistan, this movie is so much more. It is about love, helplessness, and the ultimate sacrifice. Alia Bhatt Alia Bhatt is a trendsetting actress from Mumbai, >> Read More... is stunning in this film. She became Sehmat. The supporting cast is equally brilliant. This one is a must-watch!
9. Parmanu (2018)
We all have heard about the story of India testing nuclear weapons and becoming a nuclear power, haven't we? But was there anything more to it? This movie presents a challenging reality that Indian intelligence forces had to deal with while conducting the tests. John Abraham Like some of our sexy stars, John Abraham has had >> Read More... , as officer Ashwat, is given the task of collecting officers to help with the nuclear tests, ensuring that American Intelligence does not get privy to it. It's an entertaining movie.
10. Aiyaary (2018)
This Siddharth Malhotra, Rakul Preet, and Manoj Bajpayee Born on 23 April 1969, Manoj Bajpai is first a Bol >> Read More... starrer is about an officer who goes against his establishment and threatens to take down the government while his superior chases him to stop it. This is an action thriller that's interesting and a light watch. Acting by Manoj Bajpayee and the lead actors are top-notch!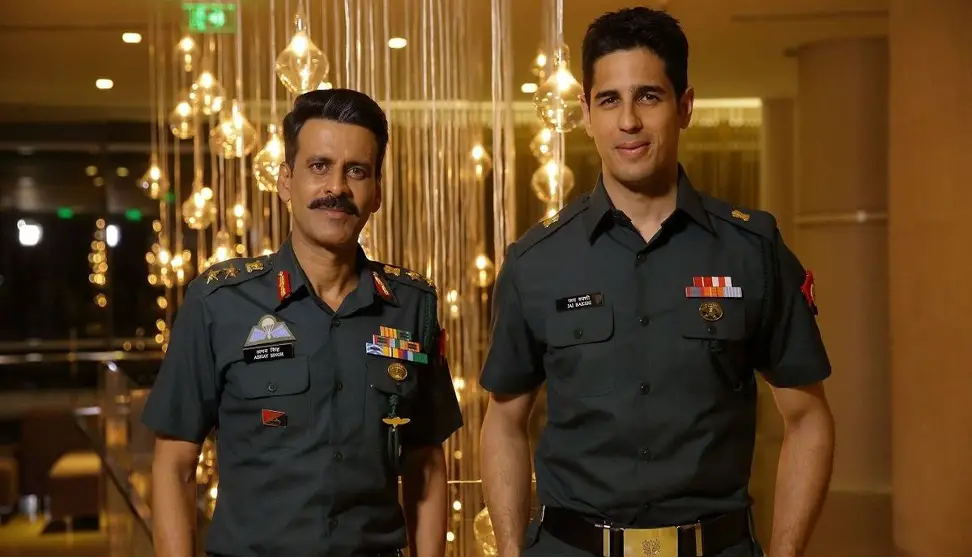 Which one of these political movies made you question your views on things? Let us know!