1. 'P. O. W.- Bandi Yuddh Ke'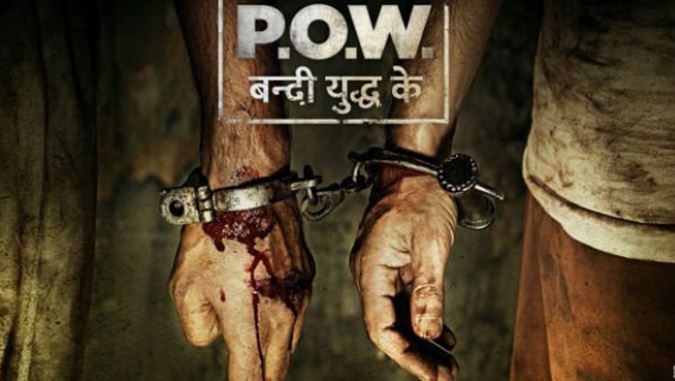 Star Plus recently introduced its new show called P. O. W.- Bandi Yuddh Ke. Its concept is interesting and refreshing for the Indian television. It revolves around two soldiers who were missing in action for 17 years and finally return home. It shows the plights of their families and also indicates to a dark secret that these soldiers are hiding from everyone.
...
2. ' 24 Season 1 24 Season 1 is an Indian television series adapted >> Read More... '
24 is an action thriller which shows incidents occurring in 24 hours in Officer Jai Singh Rathod's life. Unlike other saas bahu dramas which go on for years this show has limited episodes and is telecasted season wise. The show received positive responses from the critics and the audiences as well.
...
3. ' Sumit Sambhal Lega Sumit Sambhal Lega was an Indian Sitcom. This show >> Read More... '
...
Sumit Sambhal Lega is a sitcom based on the American TV series Everybody Loves Raymond Everybody loves Raymond is an American sitcom broa >> Read More... . The story revolves around Sumit who often gets stuck in the quarrels of his mother and wife. He is a sports journalist who keeps cracking jokes and ends up in funny situations. Star Plus aired its first season which consisted of 108 episodes.
4. 'Rishta.com'
...
YRF started many television series which aired on Sony Entertainment Television, and one of those series was Rishta.com. The story was about two people who were opposite to each other but used to run a matrimonial agency together. It consisted of only 26 episodes, but every episode had a new, entertaining story.
5. ' Mahi Way Mahi Way was a romantic Hindi comedy serial which >> Read More... '
...
Mahi Way was also one of YRF's television series. The show revolved around Mahi. She was cute, funny but often got taunted for being fat. But she did not care for the comments and lived the way she wanted to. She did not settle according to the rules of the "society".
...
6. ' Powder Powder is an Indian television series released on >> Read More... '
...
It was an action, crime series which aired on Sony TV. It highlighted the problem of drug use growing in the city of Mumbai. It shows the clash between the NCB officer, Usmaan Malik and drug kingpin, Naved Ansari. The show got many positive reviews, but sadly it was called off due to the low ratings.
7. ' Office Office Office- Office is a Hindi-language sitcom written >> Read More... '
It was a satirical show which discussed the troubles of a common man due to the corrupted system. It did not have connected stories and every episode delivered something new. Later the show was also adapted into a film.
8. ' Tu Tu Main Main Tu Tu Main Main, a comedy serial on Indian televis >> Read More... '
It was a comedy take on the relationship between daughter-in-law and mother-in-law. This saas-bahu duo sure made us laugh and was not at all tedious. Reema Lagoo Reema Lagoo is an Indian television and film actre >> Read More... and Supriya Pilgaonkar Supriya Pilgaonkar is best known as Supriya in the >> Read More... brilliantly performed their roles.
9. ' Byomkesh Bakshi Indian television industry has many detective seri >> Read More... '
The show revolves around a Bengali detective who solves complex cases. He minutely observes details that others fail to notice. It was one of the best detective shows to be made in Indian television.
10. ''
The show revolves around the Sarabhai family, consisting of five members. Indravadhan, his wife Maya, his eldest son Saahil, his daughter-in-law Monisha and his youngest son Rosesh. They tease each other, pick up fights, and do a lot more crazy things to keep us entertained. It still is the most popular show to be ever made, and because of it, the makers are bringing its second season as a web series.