Rain is more than a season. It is evening's Chai-Pakoda, Street stall's Corn, and a season of romance. Movies have used monsoons to show romance and love affairs. From Two people in love using a single umbrella to dancing in the rain together, films have personified rain. Famous songs on Sawan (rainy season) are culturally sung to miss beloved. Here is the list of Top 10 Hindi songs that romanticize rain
1. Barso Re Megha
Barso Re Megha is the song from the movie Guru. In the song, Aishwarya dances in the rain calling the clouds to shower the rain upon her. Barso Re Megha, meaning- Oh clouds! Please pour the rain on me. The song describes what the girl would do when it would rain, like making a house out of Geeli Maati (wet mud), escaping reality and swimming to another world, etc.
2. Iktara
The song Iktara personifies the rain as tears. "Jo Barsein Sapne Boond Boond Nainon Ko Moond Moond," meaning- The dreams pour like the rain from the eyes in the form of tears.
3. Chham Chham
Chham Chham is the song from movie, Baaghi. In the song, Shraddha dances in the rain playfully. The rain is a mood-uplifter for the girl. " Sabse hoke befikar, Main nachun aaj, Cham cham cham," meaning- I would dance in the rain without worrying about the world.
4. Bheegi Bheegi Raaton Mey
In the song Bheegi Bheegi Raaton Mey, the male asks his beloves how she feels in monsoons, and she describes how she wanted to make love. The song personifies the monsoon season as making love.
5. Pyaar Hua Ikraar Hua
The most famous song, Pyaar Hua Ikraar Hua, is a love song filmed in the rain to show the conversation between the lovers. Here, rain is the medium of carrying love.
6. Tum Se Hi
Tum Se Hi is another song that is filmed in the rain. The song is about the description of how much a person loves his beloved. The rain reminds the protagonist of his love.
7. Bhaage Re Mann
Bhaage Re Mann is a song about a woman in love. She describes the feeling of love while dancing in the rain. Rain makes her feel happy and reminds her of the love.
8. Sawan Aya Hai
Sawan Aya Hai is the song that describes rain as the season of love and love-making. "Muhabbat barsa dena tu, Sawan aaya hai Tere aur mere milne ka, mausam aaya hai," meaning- shower the love upon me as the monsoon arrives, the season of our meet has arrived.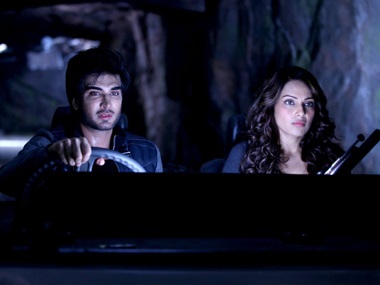 9. Sawan Barse
Sawan Barse is the song that says the feeling of love is evitable in monsoon season. "Sawan barse tarse Dil kyon naa nikale ghar se dil," meaning- rain is pouring, and my heart is struggling.
10. Rimjhhim Gire Sawan
Rimjhhim Gire Sawan is a song that tells- rain is the season of making love. "Rim jhim gire sawan, Sulag sulag jaaye man Bheege aaj is mausam mein Lagi kaisi yeh agan," meaning- As the rain pours, my heart craves. How come my body feels the warmth of your longing in this wet season?