Bollywood actors charge an obscene amount of money for their movies. Nowadays, they even keep a share in the profit after the release of the movie. Actresses also aren't lagging behind and thus they also charge a little close to the boys. Here are few such female celebrities who charge a large sum of money that will leave you in splits. That much amount of money is sufficient for us to survive for years, but clearly, it isn't sufficient for the B-Town babes.
1. Deepika Padukone Deepika Padukone is an Indian actress and model. S >> Read More...
Deepika Padukone's remuneration is going to give many producers sleepless nights. The actress is now charging a whopping 15 crores for her movies. The actress has given many films in 100 crores and has rightfully increased her pay scale. In comparison to what guys get it's still very low, but keeping aside the comparison she is the highest paid actress in Bollywood with the least amount of experience in the industry. But she is a bundle of talent and has spectacular fan following in social media.
...
2.
Kangana Ranaut has also given a few hits in her career. The movie, ' Queen Click to look into! >> Read More... ' has been a game changer in her career. She led the film solo, and everyone from the audience to the critics loved her performance. She quickly raised her pay to 11 crores after delivering two hits in a year. Deepika Padukone recently beat her to become the highest paid actress.
...
3. Kareena Kapoor Khan Kareena Kapoor is a super hit actress working in I >> Read More...
...
Kareena Kapoor has become quite choosy with her films as she doesn't want to deliver another flop. She has also hiked her pay to whooping 9 crores and is the senior most actress in the list.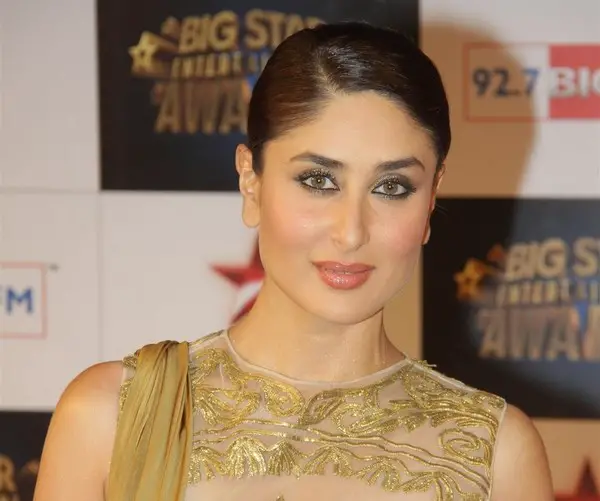 4. Priyanka Chopra Born on 18 July 1982, Priyanka Chopra is an establ >> Read More...
...
Priyanka Chopra isn't far from our Bebo and also charges 9 crores for a movie. Currently, she keeps hopping between U.S. and Mumbai. She has had India stand on a global platform and is rightfully hiking her pay.
...
5. Vidya Balan Vidya Balan is an award winning Bollywood actress >> Read More...
Vidya Balan is one actress that makes a movie incredible with her talent. With movies like ' Kahaani Click to look into! >> Read More... ,' she has proved that she didn't need an actor to make her movie successful. She is charging around 6-7 crores for one movie.
...
6.
...
She might not be that good at acting but her name and a pretty face do bring luck to the movie. She has been an affordable actress so far but has now hiked her pay to 7 crores.
7. Anushka Sharma Born in an army family to Col. Ajay Kumar and Ashi >> Read More...
She has worked with all the biggest Khans in Bollywood and has delivered many hits in her short career. She is charging 6 crores for one movie. Way to go Anushka.
8. Sonakshi Sinha Sonakshi Sinha is a well-known Indian Actress. She >> Read More...
Sonakshi Sinha did her debut with Salman Khan Salman Khan is a very famous Indian actor and a pr >> Read More... , and thus her debut was a massive hit. She is not far from other actresses and is charging 6 crores for one movie.
9. Shraddha Kapoor Shraddha Kapoor, born on March 3rd, 1989, is a you >> Read More...
Shraddha Kapoor gave an impeccable performance in her first movie and then made her fans crazy with her dance moves in the movie ABCD 2. She is charging around 5 crores for one movie.
10. Alia Bhatt Alia Bhatt is a trendsetting actress from Mumbai, >> Read More...
Alia Bhatt, one of the most talented Bhatts is charging only 3 crores for one movie, but her pay will soon touch the sky after she delivers a few more hits. She is one of the actresses that can define the future of Bollywood with her spectacular talent.