Indian actress Urmila Matondkar Urmila Matondkar is an Indian actress born on 4th >> Read More... is well-known for her roles in Hindi movies. The critics have lauded her for her dancing and acting abilities. As a young actress, she made her acting debut in Shreeram Lagoo's 1980 Marathi film Zaakol. She then participated in Masoom, a critically praised film by Shekhar Kapur Shekhar Kapur is a renowned Indian actor, director >> Read More... (1983). After making her acting debut as the heroine in the 1989 Malayalam movie Chanakya, Urmila commenced her full-time acting career with a major role in the 1991 action film Narsimha. With the success of Ram Gopal Varma Ram Gopal Varma is a famed Indian film director an >> Read More... 's hit Rangeela, she became well-known (1995). She was nominated for a Filmfare Award for Best Actress for her depiction of aspiring actress Mili Joshi in Rangeela, which she co-starred in with Aamir Khan Aamir Khan or Mohammed Aamir Hussain Khan is Bolly >> Read More... and received favorable reviews from critics.The top 10 Urmila Matondkar films are listed below.
1. Rangeela
With Ram Gopal Verma's Rangeela, Matondkar gained instant notoriety and sudden renown. Matondkar had a sizzling performance as the bubbly Mili Joshi, caught in the middle of a famous actor, a childhood friend, and a love triangle. She created a full-bodied character who was fearless and unrepentant about her behavior. Even while the film's male perspective was troublesome at times, Matondkar climbed beyond the petty categorization and made the character her own, a specific lady of her age-not, a daily, predictable presence.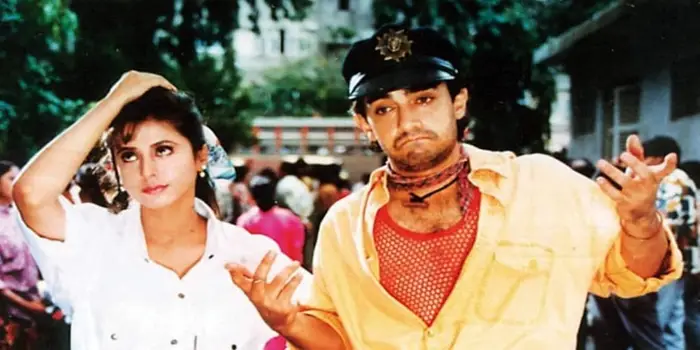 ...
2. Masoom
In Shekhar Kapur's first film as a director, he cast Matondkar in the role of a young artist. She portrayed Rinky, Naseeruddin Shah's and Shabana Azmi's eldest child. She displayed a remarkable screen presence even at such a young age and stole the show in every appearance she made as the adoring youngster who was oblivious of her parents' secrets.
3. Satya
Ram Gopal Verma once again featured Matondkar in his ground-breaking epic, but this time he cast her in an unexpected role: that of an innocent young girl who falls in love with a criminal. Matondkar was effortlessly endearing and credible as Vidya, the aspiring singer, caught up with her family and obligations. Her performance at the Filmfare Awards earned her a nomination.
...
4. Pinjar
Even though Manoj Bajpayee Born on 23 April 1969, Manoj Bajpai is first a Bol >> Read More... gained most of the film's attention, Matondkar's acting added tremendous depth to the drama. She portrayed Puro, a Punjabi lady whose life is flipped upside down when she is kidnapped, naturally and maturely. She offers a highly emotional performance in some of the most critical sequences, where she is merely required to respond to events around her. The movie later won the prize for best feature film on national integration at the national level.
...
Sarika, played by Urmila Matondkar, falls for Saif Ali Khan's Karan in Sriram Raghavan's debut film. Karan is a businessman who eventually frames Sarika for a crime she didn't commit. In this role, which was created by the author to go against the stereotypes of Bollywood heroines, Matondkar gave a remarkable performance. We never lose sight of her actions or choices as her persona changes from innocent to vengeful and icy-cold.
...
6. Bhoot
For her performance as Swati in Ram Gopal Verma's "Bhoot," Matondkar received the Filmfare Critics Award for Best Actress. She painted a terrifying picture of a woman imprisoned by a tormented spirit. This was a far cry from the actresses of her age playing it safe in romantic comedies and family dramas, unafraid to appear horrifying, and without a leading man to defend or protect her.
...
7. Kaun?
Urmila Matondkar, Manoj Bajpayee, and Sushant Singh Sushant Singh is an Indian film actor and a host o >> Read More... feature in Ram Gopal Varma's 1999 Indian psychological suspense thriller Kaun, which was also scripted by Anurag Kashyap Born on 10th September 1972, Anurag Kashyap has es >> Read More... . It was produced in Telugu under the name Evaru and shot over 15 days.
...
8. Om Jai Jagadish
The 2002 Indian drama Om Jai Jagadish, which is still the only movie Anupam Kher Anupam Kher is a very popular actor, director, and >> Read More... has ever directed, was released in Hindi. Among the actors who appear in the film are Waheeda Rehman She took birth in a Tamil Urdu speaking Muslim fam >> Read More... , Urmila Matondkar, Anil Kapoor Anil Kapoor was born on 24th December 1956 in Mumb >> Read More... , Abhishek Bachchan Abhishek Bachchan, or Abhishek Srivastava, is a ve >> Read More... , Mahima Chaudhry Mahima Chaudhry Ritu Chaudhary was born in Canada >> Read More... , Fardeen Khan Fardeen Khan is a former film actor, known for doi >> Read More... , and Tara Sharma A talented actress who has starred in over a dozen >> Read More... . Anu Malik Anu Malik is considered as one of the most famous >> Read More... created the soundtrack, and Sameer wrote the lyrics.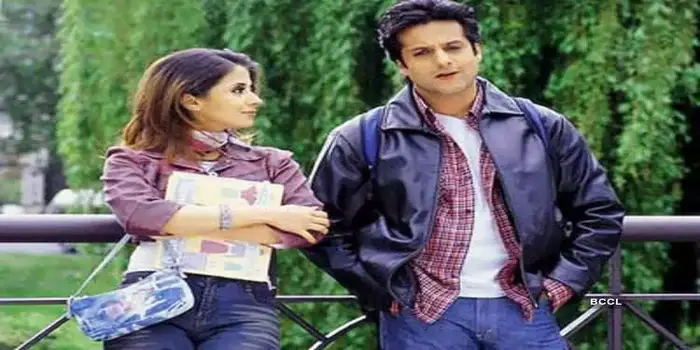 ...
9. Judaai
Raj Kanwar Raj Kanwar was a Bollywood well-known director. Ra >> Read More... directed the 1997 Hindi-language romantic comedy-drama movie Judaai. Urmila Matondkar, Sridevi, and Anil Kapoor are its main actors. The plot of the film, which is a remake of the 1994 Telugu film Subhalagnam, revolves around the difficulties of a stingy wife named Kajal (Sridevi) who, persuaded by money, tries to convince her husband (Anil Kapoor) to marry for the second time.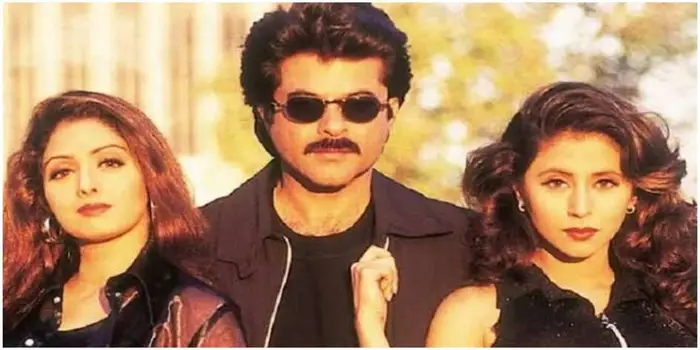 10. Pyaar Tune Kya Kiya
Rajat Mukherjee Rajat Mukherjee is a Bollywood Director, who has t >> Read More... and Ram Gopal Varma collaborated on the 2001 Hindi-language romance thriller Pyaar Tune Kya Kiya. The three primary actors are Sonali Kulkarni Sonali Kulkarni was born in the Marathi-speaking K >> Read More... , Urmila Matondkar, and Fardeen Khan. The movie star, Matondkar, who made his directorial debut, is well known for his outstanding portrayal of an enamored lover. A remake of the film Fatal Attraction was commercially successful.