1. Priyanka Chopra Born on 18 July 1982, Priyanka Chopra is an establ >> Read More... - Rajnigandha Silver Coated Elaichi
Why is she endorsing it? The advertisement is not even appealing, and she looks made up. She works in the show ' Quantico Click to look into! >> Read More... '; we expect better from her. Advertising a cardamom is not her cup of tea.

2. Shah Rukh Khan Shah Rukh Khan or also known as SRK is a prominent >> Read More... - Pan Vilas
...
It is sad to see a man who is considered a role model by many people in India endorsing a brand of Tobacco. It leaves a wrong impact on the young generation, and they are fascinated for its consumption. Celebrities should think about all the pros and cons before advertising.

3. Arbaaz Khan Born in a family that has strong ties in the film >> Read More... - Paras Pan Masala
...
He is again in the league of those actors who do not analyze twice before advertising a Tobacco brand. They are completely indifferent and ignorant towards the harm it causes. They do not even ponder on it for once. It is high time he should stop endorsing it.

4. Ajay Devgn - Vimal Pan Masala
...
We all would have seen Ajay coming in a white kurta-pyjama during our show-break, and advertising 'Vimal Pan Masala-Daane Daane Main Kesar Ka Dum.' With such an appealing tagline, how does anyone expect people to stop chewing tobacco. He should think what he is endorsing.

5. Shah Rukh Khan - Frooti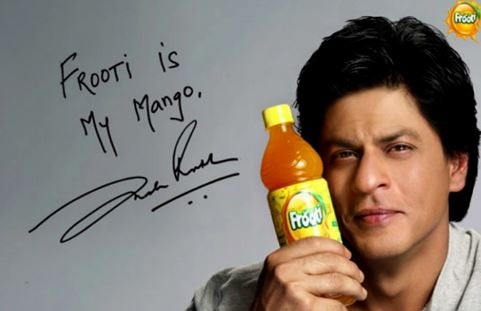 An utterly absurd advertisement, where he keeps dancing uncomfortably with the bottle of Frooti in his hand. It is hard to find what he was thinking. This endorsement is not for him, or maybe he is not made for it. We expect better from him.

6. Annu Kapoor Annu Kapoor or born as AnilKapoor, is an Indian mo >> Read More... - Rajshree Pan Masala
...
We expect such veteran actors to endorse with sensibility, but that does not seem to happen. There are millions of cases of mouth cancer every year, the patients have to pay a price for their deeds, and such actors are somewhere responsible for it.

7. Shah Rukh Khan - Emami Fair And Handsome
...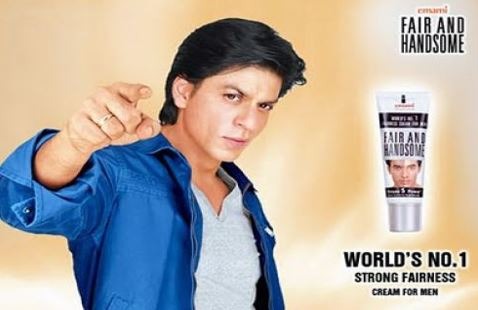 We are disappointed with the products he endorses. He is setting a wrong example regarding beauty for the youth of this country. What is worse is that they make false promises to the people. Trust me, you will not become handsome in one week by using a cream.

8. Yami Gautam Yami Gautam is a Hindi television and movie actres >> Read More... - Fair And Lovely Click to look into! >> Read More...
...
I think there is not a single person left on Earth who would not have seen Yami Gautam getting fairer in six days. She has been wandering on our screens from last 15 years. It is high time she should go and find some other work.

9. Kareena Kapoor Khan Kareena Kapoor is a super hit actress working in I >> Read More... - Lux
...
Since our childhood, we have seen the pink-colored Lux soap in our bathrooms, thanks to the actresses like Aishwarya Rai Bachchan Aishwarya Rai Bachchan is a popular Indian actress >> Read More... , Priyanka, and now Kareena, who encourage people to get smoother skin. A soaps function is to kill the germs and keep us clean, and not to moisturize and make us beautiful. Bebo, what are you doing!

10. Salman Khan Salman Khan is a very famous Indian actor and a pr >> Read More... - Thums Up
No, you will not become adventurous and daring after drinking a highly caffeinated drink. One should not get attracted by watching the absurdity they show through actors. And, personalities like Salman Khan should start thinking about people, and not only themselves.