Cameos have always brought an element of freshness in a movie, and it has never gone unnoticed. Here we present to you the top 10 cameos in Bollywood: 
1. Juhi Chawla In ' Andaz Apna Apna' (1994)

This cult classic is on everybody's mind and was nominated for the best movie. The appearance of Juhi Chawla as herself caught in a car breakdown crisis gives out a spontaneous reaction 'Haila! Juhi Chawla' by Amar ( Aamir Khan) and he begins to play his foolish romantic tactics on her. Her effortless comic timing and chirpiness were adorable. Everyone appreciated her performance.

2. Salman Khan In ' Kuch Kuch Hota Hai' (1998)

Salman Khan made his appearance in this hit movie as Anjali's ( Kajol Devgan) fiancé. It is the most memorable cameo in any movie. His entry changed the course of KKHH and was integral to the climax. He walked away with the audience's sympathy. He also received a Filmfare Award for best supporting actor for this role.

3. Amitabh Bachchan In ' Paheli' (2005)

Paheli was a critic's favourite, directed by Amol Palekar. The cameo of megastar, Big B alongside King Khan was a visual treat to the eyes. It was a memorable cameo where Gadariya (Amitabh Bachchan) helps out the protagonist, Kishanlal ( Shah Rukh Khan).

4. ' Abhishek Bachchan' In ' Salaam Namaste' (2005)

Bachchan Jr shows up as a funny, faint-hearted gynaecologist. He appeared when Amby ( Preity Zinta) got herself admitted to the hospital. His appearance, as well as his comic timing, did provide some laughs to the audience. Dr Kosevich ( Robin Williams) from Nine Months was the inspiration behind this character.

5. Akshay Kumar (Khiladi) In ' Om Shanti Om' (2007)

Akshay Kumar portrayed his Khiladi avatar in this movie. He catches the bullets with his hands and even throws it away after chewing it a bit. Later he shoots his enemies with his revolver without using his hands. ACTION!!

6. Salman Khan In ' Ajab Prem Ki Ghazab Kahani' (2009)

His appearance got all the fans cheering for him in the movie as well as outside. He plays himself in the movie where he gives his autograph to his die-hard fan Jenny ( Katrina Kaif). He also lends his support to Prem ( Ranbir Kapoor) during the scene. Bhai Sabki Sunta Hai.

7. Hrithik Roshan In ' Don 2' (2011)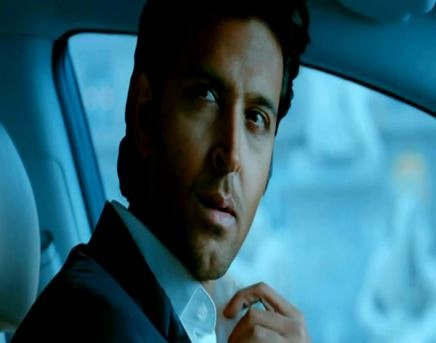 Hrithik Roshan surprised his audience when he stepped out of the limo instead of the real Don. Such was the effect of his cameo!! His appearance was well placed in Don. It was actually a mask that Don (Shah Rukh Khan) was wearing to get away from the cops.

8. ' Rajinikanth' In ' Ra One' (2011)

The megastar of the South made a guest appearance in this sci-fi adventure movie. He appeared as Chitti, the robot. Not only did Sonia ( Kareena Kapoor Khan) in Ra One was awe-struck but even the crowd went gaga over his arrival.

9. ' Vidya Balan' In 'Once Upon A Time In Mumbai Dobaara!' (2013)

Vidya Balan's cameo was a surprise for the audience. Her cameo wasn't given away during the promotions of the movie. Her appearance added plenty of excitement. She appeared for a song sequence in OUATIMD in a burqa, and she looked gorgeous.

10. Ranbir Kapoor In ' PK' (2014)

The actor made a cameo at the end of the most loved movie of the year. Everyone appreciated Ranbir Kapoor's cameo. He was portrayed as an alien belonging to a different planet. He landed on Earth along with PK at the end of the movie. Ranbir Kapoor's fans loved to get a glimpse of him in the movie. Ee Gole Ka Nahi Hai Vo!!