1. Kajol
...
With Raj being on the top, how can Simran stay behind in this case?  She reveals herself to be an absolute bookworm! Even during shoots if she is not preparing any dialogues, she will be seen being engrossed in books. Kajol admits that post mommy-hood, her reading has considerably decreased, but she manages to adjust her reading time in it. She also claims to have read three books in one day.
2. Shah Rukh Khan Shah Rukh Khan or also known as SRK is a prominent >> Read More...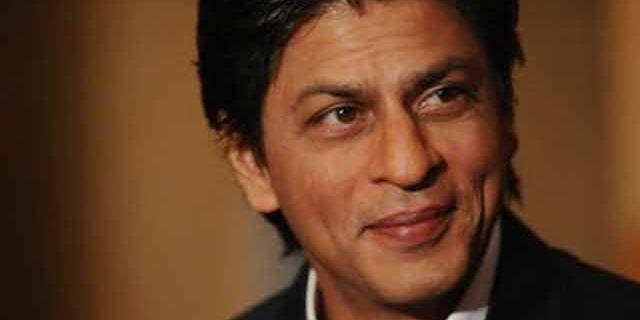 ...
Being at the top is his favorite thing to do, and King Khan has topped this list too! Everywhere he goes, he carries his Kindle which has more than 3000 books in it. Also, he devotes most of his time in his personal library too. He prepared his autistic character in MY NAME IS KHAN from the book 'The Curious Incident of the Dog in the Night-Time.' written by Mark Haddon.
3.
...
Big B is fond of Hindi literature, and this love has been used to put effects in many movies of his own, heart-touching lines by his father, Harivanshrai Bachchan. He loves the real magical touch of the books more rather than the 'kindled' version of it.         
4. Aamir Khan Aamir Khan or Mohammed Aamir Hussain Khan is Bolly >> Read More...
Mr. Perfectionist is also known for being an avid reader. He is a compulsive reader who reads every single day while traveling by car. Just 'reading' any book is not his style. His list of favorite books is pretty impressive which has Bill Bryson's A Short History of Nearly Everything and Lustrum by Robert Harris and much more. He loves reading more than watching a movie based on that book.
5. Sonam Kapoor Sonam Kapoor, Daughter of Anil Kapoor and model Su >> Read More...
The adorable baby of Bollywood has more to do than branded gowns and bags! This film fashionista is a bookworm and adores classic English Literature. Apparently, her favorite book is The Unbearable Lightness of Being by Milan Kundera. Beauty with brains indeed!
6.
Nawab Sahab's favorite genre is spy and thrillers. His reading habit is so contagious that even Kareena Kapoor has started reading (Thanks, Saif!) He recently finished Israel is Real by Rich Cohen.
7. Farhan Akhtar One of the most recognized young director of India >> Read More...
The versatile actor enjoys reading biographies. He is currently reading the biography of director Akira Kurosawa. This Talent house of Bollywood says he loves spending time by reading books.
8.
Who knew that this brown-eyed chocolate boy of Bollywood would be a bookworm too?  Neil loves motivational books, and You Can Win by Shiv Khera is at the top of it. The positivity and the wisdom it provides is what he is fond of, and that is why Neil has fallen for it.
9. Deepika Padukone Deepika Padukone is an Indian actress and model. S >> Read More...
She is a real life Naina(Yeh Jawani Hai Deewani). The book that moved her immensely was The Kite Runner by Khaled Hosseini. Also recently she has started reading history for her role in upcoming movie Padmavati of Sanjay Leela Bhansali Born on 24th February 1963, Sanjay Leela Bhansali >> Read More... .
10. Konkona Sen Sharma Konkona Sen Sharma is a Bollywood actress hailing >> Read More...
She always carries a book with her. She reads in her car, before going to bed and in between her shoots. This bong beauty reads two to three books simultaneously.She is the kind of bengali which hasn't read that much of Bengali Literature. Konkona drools over the genres of mystery and detective fiction.