1. Guzaarish
The movie is based on the controversial issue of euthanasia. Hrithik Roshan Hrithik Roshan with his unimaginable dance moves i >> Read More... , played the lead role and he was shown to be a quadriplegic patient. Quadriplegia is basically a type of paralysis wherein you lose both control and sensation. People suffering from this usually end up asking for mercy killing as shown in the movie. Hrithik's acting in this film is beyond our imagination and the movie cast was loved by the audience.
...
2. Paa
It is one of the most favorite movies of all the generations till date. It revolves around a gynecologist, played by Vidya Balan Vidya Balan is an award winning Bollywood actress >> Read More... , whose son suffers from rare genetic disorder called progeria. plays the role of the 12-year-old child. Progeria is a state wherein there's accelerated aging and it's Greek meaning is "prematurely old". Mr. Amitabh Bachchan's acting was fabulous! Tears roll down your eyes watching this movie.
...
3. Barfi
This movie is co-produced, written and directed by Anurag Basu Anurag Basu is a jack of all trade Indian film/tel >> Read More... . Priyanka Chopra Born on 18 July 1982, Priyanka Chopra is an establ >> Read More... , Ileana D'cruz and Ranbir Kapoor Ranbir Kapoor is a noted Indian film actor. He was >> Read More... play the lead roles. The movie is a comedy-drama but it focuses on the medical disorder "autism." In a group of 1000 people, usually, 1-2 are affected by autism. Autism is noticed in children at the age of three and is a disorder of neural development. The impact the movie made on the audience was phenomenal. Ranbir and Priyanka's acting was extraordinary.
...
4. My name is Khan
Directed by Karan Johar Karan Johar is one among the top ten celebrities i >> Read More... , the movie is about a person who suffers from a weird disease in which a person becomes socially less interactive and communicative. Shah Rukh Khan Shah Rukh Khan or also known as SRK is a prominent >> Read More... played the lead role along with Kajol. This movie surpassed all the highest box office records and impressed the audience. All the people who were a part of this film received immense love.
...
5. Ghajini
...
The movie is about a man who suffered from anterograde amnesia, a state of short-term memory loss. This role is played by Aamir Khan Aamir Khan or Mohammed Aamir Hussain Khan is Bolly >> Read More... who worked really hard for this character. The impact the character had on the viewers is intense.
...
6. Taare Zameen Par​​
In this movie, the main character was a child who was a victim of dyslexia. It is state of reading disorder where the patient has trouble reading even though he has normal intelligence. It is a rare condition, and at times even parents fail to recognize it. So this movie created awareness among people. The acting and concept are out of the world.
...
7. Koi Mil Gaya
Hrithik Roshan played the role of a mentally challenged boy and he becomes friends with an alien. The best part was the way they showed the journey of their friendship. It was a comedy-drama film and depicting the way life can change you is imaginary. This movie teaches us that unbounded, infinite love we receive plays a major role in curing us. The movie was an entertainment package for the audience.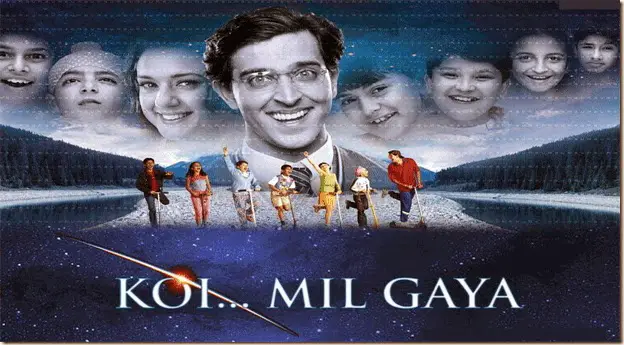 8. Kal Ho Na Ho
This movie changes your perspective towards life. Shah Rukh Khan, and Preity Zinta Preity, also known as Preity Zinta is a famous Act >> Read More... played the lead roles. SRK played the role of a patient suffering from a heart disease. The tagline of the movie says, "A Story of a Lifetime... In a Heartbeat." Life changes every moment. You should just keep enjoying and keep going.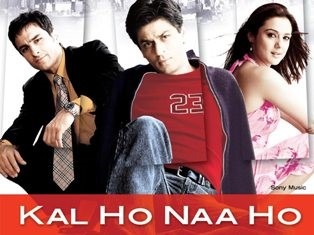 9. Karthik Calling Karthik Click to look into! >> Read More...
The movie revolves around a person with a mental condition - schizophrenia. Karthik, played by Farhan Akhtar One of the most recognized young director of India >> Read More... , keeps calling himself in the middle of the night. The impact shown in the movie made people realize that the mental disorder can be harmful. Deepika Padukone Deepika Padukone is an Indian actress and model. S >> Read More... and Farhan Akhtar played the lead roles, and their fans loved their on-screen chemistry.
10. Black
One being blind and deaf and the other, a victim of Alzheimer's disease, this movie revolved around their beautiful relationship. People say love has no limits and this movie depicts it. Their unique and strange love story made people fall in love with them. Amitabh Bachchan played the role of a person who suffered from Alzheimer's disease and Rani Mukherjee played the role of a blind and deaf girl.