What a hero does in a Bollywood film? He punches kicks, shoots and what not to put the bad guys away. But is it necessary that the hero needs to be a male? No, some Bollywood movies in the recent past have heroines who are actually the 'hero' of the film. These films are not necessarily women centric rather they have situations where injustice is done to humans be it male or female & our gorgeous heroine fights them with all her might.
' Akira Click to look into! >> Read More... '
...
We have all seen movies with unrealistic action sequences where the hero manages to win anyhow, but in Akira we see the same with the heroine. Akira ( Sonakshi Sinha Sonakshi Sinha is a well-known Indian Actress. She >> Read More... ), learned self-defense at an early age but misfortune lands her in Jail for three years. After coming out, in college, she again finds herself amidst a crime that involves cops. The story proceeds with Akira fighting these cops & trying to prove herself innocent. Various action scenes come packed in the movie like when Akira crushes college bullies in the college canteen while escaping from cop's grab & so on.
" NH 10 The film begins when the couple Arjun (Neil Bhoopa >> Read More... "
...
An extremely thrilling and brutal movie, seriously not meant for the spineless audience. As young couple protests against honor killing that too in Haryana, they land themselves in a horrific situation. Amidst hiding for survival, Arjun ( Neil Bhoopalam Neil Bhoopalam, born 19th March 1983 and is of 32 >> Read More... ) dies which leaves Meera ( Anushka Sharma Born in an army family to Col. Ajay Kumar and Ashi >> Read More... ) in a helpless situation. But Meera immediately swears vengeance on her husband's killers. We see her get kicked in the stomach as she is no trained defender but quick thinking and rage keep her fighting. Finally, she slays all killers brutally, one by one.
' Mardaani Click to look into! >> Read More... '
...
Shivani Roy ( Rani Mukerji Rani Mukerji is one of the most celebrated Indian >> Read More... ), a police officer who starts chasing a mafia involved in human trafficking after a teenage girl goes missing. Shivani isn't dramatic; she isn't hot, but she is what a policewoman should be i.e. a fearless fighter. The movie shows her fighting numerous times, but the action isn't as reality defying as are in Salman Khan Movies nevertheless Rani is the 'Dabangg Woman'.
Gulaab Gang Click to look into! >> Read More...
...
The movie is inspired from The Gulabi Gang which works for the betterment of women in the society. The film has a political touch where Sumitra Devi What more can be said about Sumitra Devi that hasn >> Read More... ( Juhi Chawla Juhi Chawla is a renowned Indian actress and produ >> Read More... ) is the evil politician who wants to control the Gulaab Gang. However, the gang's leader Rajjo ( Madhuri Dixit Madhuri Dixit is not just known as the also a smil >> Read More... ) contravenes Sumitra. Rajjo is seen fighting goons sent by Sumitra which brings the typical action sequences of Bollywood in the film.
...
Revolver Rani Click to look into! >> Read More...
...
Revolver Rani aka Alka Singh (), is a political leader who fights the rival political party to save her love, Rohan ( Vir Das Vir is a stand-up comedian and actor. He is known >> Read More... ). Rani boldly fires shots in the air as well as in her enemies. The film is filled with make-believe action sequences but for a change it's the heroine firing shots instead of crying helplessly.
' Kahaani Click to look into! >> Read More... '
...
A thriller mystery, the movie is about a pregnant woman who is looking for her missing husband. Throughout the film Vidya Bagchi ( Vidya Balan Vidya Balan is an award winning Bollywood actress >> Read More... ), tries to find her husband with her intellect however in climax she takes down the villain with her hair stick and then shoots him.
Mary Kom Click to look into! >> Read More...
The film is a biopic on Mary Kom who has made India proud at various championships. The movie shows Mary's (Priyanka Chopra) struggle to pursue her interest in boxing, her hard work to become world champion as she breaks the cliché 'boxing is meant for men only'.
"No One Killed Jessica"
Based on a real incident, this movie is the battle of seeking justice against a prominent political personality. As Jessica ( Myra Karn Myra Khan is a North India actress and producer. S >> Read More... ), is shot for denying drinks, her sister Sabrina (Vidya Balan) fights for the murderer to be punished. Meera (Rani Mukerji), a journalist cum activist owning a dauntless personality helps Sabrina. The case gets publicized, and all political strings pulled to save Manish Bharadwaj ( Mohammed Zeeshan Ayyub Mohammed Zeeshan Ayyub was born in the year 1984 i >> Read More... ) loosen. A life-imprisonment was sentenced to the killer. The movie doesn't involve physical defense but the fearless Meera attacks with her words and keeps the largest power i.e. power of public on Sabrina's side.
' Neerja Click to look into! >> Read More... '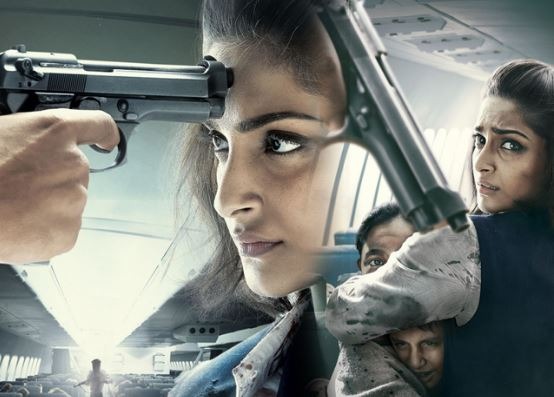 Though a biopic, Neerja is the story of a real hero, Neerja Bhanot who was shot in an attempt to save the passengers on board in the hijacked flight (Pan Am Flight 73) in 1986. Sonam Kapoor Sonam Kapoor, Daughter of Anil Kapoor and model Su >> Read More... acted as Neerja in the film which is about a confident, smart & courageous woman.
Angry Indian Goddesses Click to look into! >> Read More...
A group of friends meets for hen's party of one among them. A group of men harasses them to which they react boldly, later the dead body of one of the girls is found probably raped. As the authorities won't take action, the girls themselves kill all the five rapists & killers.