Bollywood isn't all about romance and drama. It also provides us with some life-changing performances. Listed below are some of the movies which will make us think twice before judging someone and could break the stereotypical aspect of a typical Indian society.
​1. 'Aligarh'
The movie talks about a 64-year-old professor, Siras ( Manoj Bajpayee Born on 23 April 1969, Manoj Bajpai is first a Bol >> Read More... ), who is tortured, both physically and mentally, by the society for being a homosexual. Considering his homosexuality, he was thrown out of the Aligarh University and there was a sting operation to know his sexual orientation. He was forced into desolation and seclusion until a journalist (Rajkumar Rao) gave him new hopes for surviving the situation. There is nothing wrong in being gay. It's all about an individual's preferences and everyone here has the right to choose their partner, without thinking about society's approval for it.
​2. 'Piku'
...
Piku talks about the daily life of a quirky 70-year-old father (Amitabh) and his independent daughter (Deepika), who knows how to maintain a balance between work and household chores. The relationship between them adds up a frolicsome element to any such father-daughter association. It's a powerful message to those who leave their aging parents just because they cannot handle their tantrums. Also, to all those fathers who act quite cranky and behave peculiarly, they should understand the situation their children are facing and remain a constant support for them. Well, this one works both ways.
3. Margarita, With A Straw
...
This movie single-handedly challenges the biggest issue prevailing in our society, i.e. bisexuality. It depicts how a physically challenged girl, though with various talents, fights her own sexual identity. But before that, she even faced rejection from the guy she always had a crush on and overcomes it but with much difficulty. Her mother, who remained her only means of motivation all the way long, finds it difficult to accept that her daughter was involved in a lesbian relationship. The movie deals with Laila, first facing her disability, then discovering her identity, and later on, emerging as an independent and bold woman.
4. Ki & Ka
...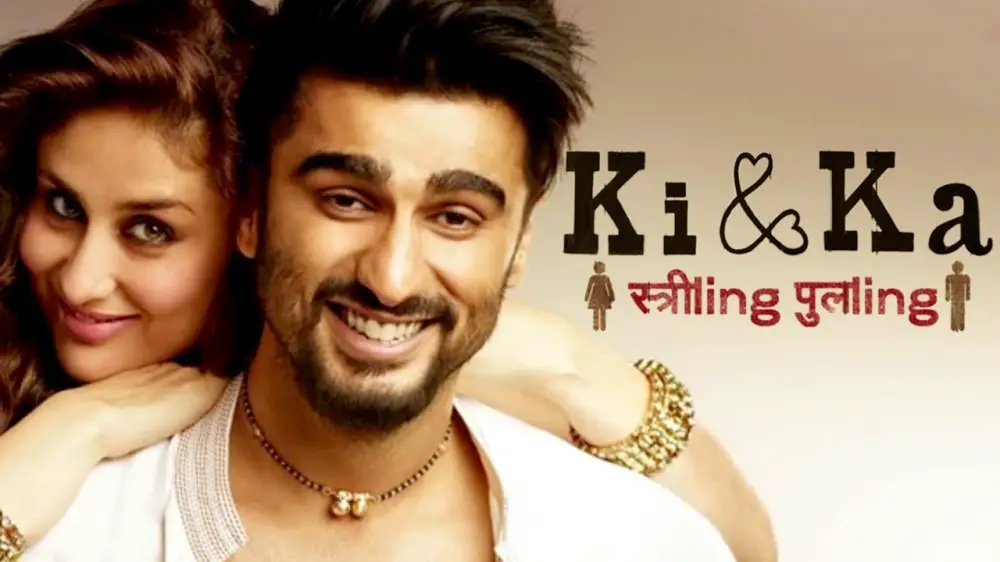 The first movie in the history of Indian cinema where the wife works and the husband serves her by staying at home, managing the household tasks. What better example could have been set for all those male chauvinists who think that women are only suitable as housewives and a man's place is in his work area! There is no need for both the sexes to function per the conventional code of conduct to justify their masculinity or femininity as they could do wonders even if placed in one another's shoes.
...
5. Dil Dhadakne Do Click to look into! >> Read More...
...
An upper class, elite family drama which makes us aware of that side of the society where women aren't considered ideal until they provide heirs to their family or if they wish to do the job of their own choice. Also, parents shouldn't impose the burden of their family business on their son's shoulders if he intends to do something different from the usual.
6. ' Highway Click to look into! >> Read More... '
...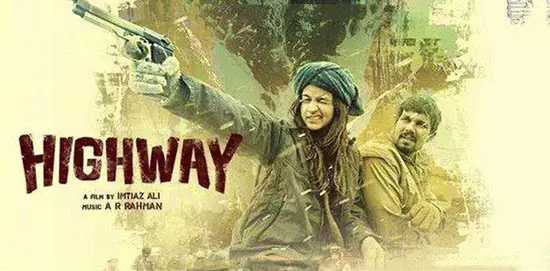 The movie unveils the tormenting past of Veera ( Alia Bhatt Alia Bhatt is a trendsetting actress from Mumbai, >> Read More... ) through her kidnapping event and later, she accuses his uncle, in front of everyone, for abusing her when she was a child. She asks her father about why had he never warned her against these threats when he was warning her against the outside dangers. Towards the end, we witness the rising of a confident Veera, who leaves everything to live a life on her own terms.
7. My Brother…Nikhil
This movie asks everyone a question, "Are the people diagnosed with AIDS any less humans than others?" And the answer is, NO! It's merely a disease and can be caught by anybody. There is no reason in risking a person's career and personal life based on being a HIV patient. The movie is about Nikhil,who after realizing about his condition, was abandoned by his family. Sometimes, just being by a person's side in his hard times could heal him rather than accusing him as an outsider to the society.
8. ' Queen Click to look into! >> Read More... '
The movie is about Rani (Kangana), her fiancé informs her on the day before the wedding day, that he doesn't want to marry her. To prevent herself from going into depression, she goes on the honeymoon trip planned, all by herself! This is to be kept in mind, that girls with simple or as we refer to them, 'old-fashioned' taste are in no way less than the party girls or the 'sassy' ones. What really matters is that one should believe in oneself.
9. Vicky Donor Click to look into! >> Read More...
No profession is trivial when it comes to earning sufficient money out of it (keeping in mind that we're talking about the legit occupations here). And being a sperm donor is a proud vocation as you are helping childless parents to have another chance of having their own babies. Similarly, there is no shame in infertility. It isn't in our hands to decide what's in our fate. Vicky Donor is all about Vicky who is a sperm donor.
10. English Vinglish Click to look into! >> Read More...
Rightly said that 'there is no particular age for learning' and one should never feel ashamed to enhance their skills or knowledge whenever possible. The movie focuses on how an under-confident woman, tired of the taunts from her family for being illiterate, pushes herself into learning English. The way she emerges as a confident person is the USP of this film. Your education is your most precious ornament and so, wear it with pride.