Many think Bollywood movies are about romantic scenes, action, or comedy.
But the truth is Bollywood films also made some movies where women fight for their rights. This movie shows that women don't need to have any man to make them happy. She can alone make her a happy person in her life.
...
So, if you want to know which are films then you are reading the right article. Here we will give you the list of top 10 Bollywood films in which women stand for themselves.
1. Thappad
Thappad is not the only movie that shows domestic violence but also the ugly face of our society. Taapsee is the main lead in this movie. Taapsee plays the role of a typical housewife who is very loving and caring towards his husband and always puts a dupatta on his head. But an incident happened that changed her life. There she got slapped by his husband in front of many people.And shockingly, nobody cares about this when it happens. The next day his husband didn't apologize for what happened last and acted like it was normal. The housewife fights for her right and stands up for herself.
...
2. Gunjan Saxena
Gunjan Saxena movie shows gender equality. This film gives a beautiful message. This movie shows that a woman can also do what a man is capable of doing. And for doing you, need to act like a man like having short or having muscles. Just simple women can also do what men can do. This movie has proof that courage, strength, and stamina don't come under the concept of musicality. In this movie, Gunjan fulfills her dream by breaking all the stereotypes present in society. She proves men and women are equal.
...
3. Chhapaak
Chhapaak movie is the true story of a girl named Laxmi, an acid attack survival girl. Deepika Padukone Deepika Padukone is an Indian actress and model. S >> Read More... played the role of Laxmi, whose film name was Malti. Here Malti said no to his lover And for revenge, the lover threw acid on his acid so that nobody would like her and marry her. But Malti didn't sit back. She stands up for not only herself but also for other Malti's with whom this happened.
This film is about our modern generation who thinks having a lover can make their life happy. This movie shows how a girl tries many times to have a lover. Unfortunately, she fails in every relationship that affects her, not only physically but also mentally. She takes much therapy. At last, she realizes that she should focus on herself. She can make herself happy.
...
5. Mardaani
Mardaani is about the story of a policewoman who tries to capture a criminal who is in child trafficking. Here she shows how a woman can go further to protect the children. It is a very inspiring movie.
...
Mary Kom movie is a true story. This film shows how a poor girl faced many obstacles in achieving her dream. She has made her dad convinced for believing in her, not society. She follows her passion without listening to others. And after so many struggles, she achieved her dream. It is a very inspirational movie for every girl.
...
7. Padmaavat
Padmaavat is the story of our queen Padmini. A queen who was known for her natural beauty got seen by another Sultan. Sultan wants her to be his wife, but the queen already has a husband. And she doesn't want to be with Sultan. But Sultan was determined of wanting her. He attacked his husband's kingdom. But the queen also shows her power to Sultan. She heard that the King got died to Sultan. Queen and all the women of her kingdom perform 'Jauhar'. Meaning they all jump into the fire and sacrifice their life.
...
8. Queen
Queen is a very and also motivational movie. In this movie, a girl gets refused by his finance on the marriage day. So she decides to plan for a solo honeymoon to London. There she learned that alone she could make herself happy. She doesn't need anyone. After coming back to India, she lived happily. Standing for yourself doesn't mean fighting for your right always. Sometimes it means finding happiness in yourself.
English Vinglish is the story of a typical housewife who doesn't know English. But she learns English so that everyone takes her seriously. It is a very fantastic movie.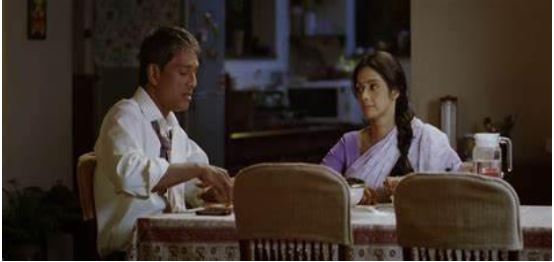 10. Kahaani
Kahaani is the story of a Pregnant woman who came from London for finding his missing husband in Kolkata. The movie represents women can alone do anything.