Bollywood has been depicting several genres of films. One such is the problem of unemployment. This shall be due to poverty or even the circumstances. Here is a list of films showing the issues of unemployment.
1. Do Bigha Zameen
The film Do Bigha Zameen is about a village that is hit by drought. Now they face problems with unemployment and must struggle for their livelihood. After several years of famine, the area finally gets rain. The farmers rejoice. Shambhu is the protagonist of the film. He owns a land of two bighas. It is the only means of livelihood for his family. He is in debt already as he has borrowed money from a wealthy man named Harnam Singh. He asks him to sell his land to pay his debt. He does not want to sell his land. He sells all his items that are household. Later, Shambhu could not pay his loan, and his land was auctioned. 
...
2. Roti Kapada Aur Makaan
The film Roti Kapada Aur Makaan is about the life of a man who, due to unemployment, faces several problems. Bharat, a recent college graduate, finds work as a vocalist but loses it when the government confiscates the construction site. After that, he finds salvation by becoming friends with Sardar Harnam Singh and aiding Tulsi, a needy girl. To help his family out of poverty, Nekiram offers him to engage in illicit activity, but Bharat and Vijay team up to thwart him. During the battle, Sheetal gives her life while Bharat, Vijay, Deepak, Mohan Babu He is an actor, a producer, educationalist, former >> Read More... , and Sardar Harnam Singh imprison Nekiram and his soldiers.
3. Peepli Live
The film Peepli Live is about the farmers who take their lives. Due to unemployment, they are not able to sustain their basic needs. This is due to the result of infertile land. Natha is a farmer from Peepli village. He is poor and struggles to feed his family. But Natha is an alcoholic. Due to his addiction, he leaves his family famished. He is in debt. He, along with his brother, decides to commit suicide. The farmer's threat to end life attracts politicians and media to discuss their village's worst condition of depleting natural resources.
...
The film Sui Dhaga is about a poor man from a village who struggles due to unemployment and increasing family expenses. Although Mauji Sharma is a messenger for a store that sells sewing machines, his wife pushes him to restore the family business. He establishes a roadside tailoring shop and launches a new money-making scheme after his mother has a heart attack. To make medical gowns, Mauji and Mamta accept a job, but Harleen Bedi tricks them. When they competed in and won the Raymond Fashion Fund competition, Sui Dhaaga: Made in India was successfully launched.
...
5. Rocket Singh

Salesman

Of The Year
The life of a young salesperson who begins his firm after being fired from his job due to unethical practices is shown in the film Rocket Singh: Sales Man Of The Year. He is now unemployed. His struggle is shown. He faces difficulties in efficiently managing his money. The problems young entrepreneurs have while trying to plan their finances are shown in the film. The protagonist plans something for the company's betterment by putting long-term client satisfaction. Finally, his efforts paid off, and his startup is a success, with the value of upholding honesty, mastering financial management, and dealing with the competition when starting a business.
...
The film Nil Battey Sannata is about Apu, a student who is least interested in studies. Her mother is Chanda, a school dropout. She works as a maid. She is a single mother. She hires a maths teacher for her daughter. But the daughter says she must work as a maid too for lack of money. She remains unemployed and must face many challenges to lead her family. Chanda enrolls in the same school. She has good grades than her daughter. They finish their schooling together. The daughter improves and attends civil service exams. The mother tutors students who struggle with maths.
...
7. Guru
Inspired by the life of Dhirubhai Ambani, Guru narrates the story of an ambitious young man who wants to build an establishment for himself in the business world. By engaging in deceitful practices and bribery, the lead character's journey takes a twist as he enters the chaotic textile trading market. He becomes unemployed. He suffers from hardships. Despite being discouraged by one trader, his evil spirit drives him to take up some unconventional challenges that deserve acknowledgment. This film showcases how one can scale great heights even during challenges.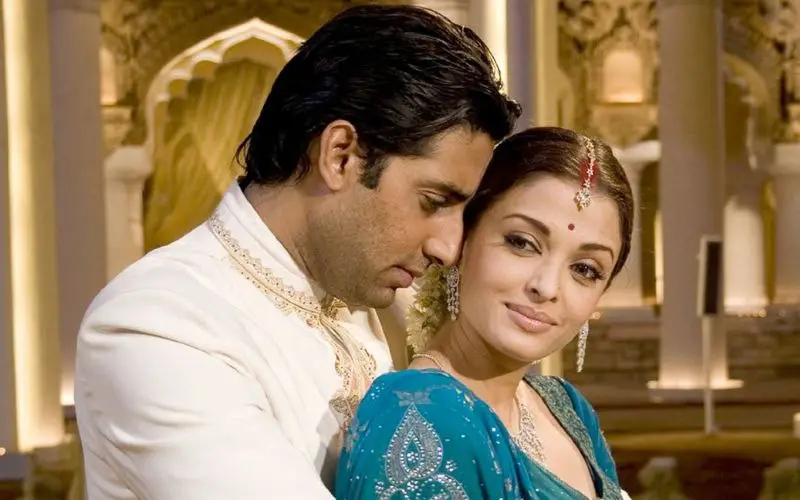 ...
8. Albert Pinto Ko Gussa Kyu Aata Hain
The film Albert Pinto Ko Gussa Kyu Aata Hain is about Albert Pinto, a worker in Mumbai, who is depicted in the film as being furious. He believes he can succeed if he puts in a lot of effort and imitates famous people. Pinto, however, realizes that it is not the workers who should be held responsible for the suffering of the employees, but rather the capitalists, when his father is mistreated by the low-class individuals hired by the mill owners. At the very end, Pinto is still a furious man, but now he is angry at the capitalists rather than the striking workers.
...
The film Gully Boy is about Murad Ahmed, who is a college student who resides in Mumbai's Dharavi slum. He makes a buddy with the neighborhood rapper Shrikant "MC Sher" Bhosle and starts rapping and performing his rhymes. Though he remains unemployed and on the verge of his graduation. A record producer named Shweta "Sky" Mehta offers to work with Murad and Sher on a brand-new song. Murad resolves to make amends with Safeena and applies to be Nas' opening act during his show in Mumbai. As a result of his victory, he rises to prominence as a rapper in India.
10. Citylights
The film Citylights is set In a Rajasthani village; Deepak Singh Deepak Singh is a Bollywood actor, who has worked >> Read More... , a former Indian Army driver, runs a clothing shop. He cannot pay back the money he owes for his shop. Two con artists deceive him by offering him a flat for ten thousand rupees but the Mumbai police decline to open an F.I.R. Deepak accepts a position as a driver for a privately held security company, earning fifteen thousand rupees per month. Deepak agrees to the dangerous plan of stealing the box's keys, but during the robbery, he is ambushed and killed. Deepak devises a strategy to guarantee Rakhi and Mahi's safe return to their village after Rakhi loses her job.