Bollywood explores a lot of genres and portrays different themes. Here; is the list of the films that explores the life of orphans, who struggle for their basic needs. Some are taken good care of, and some have successful lives covering a range of situations.
In the film Slumdog Millionaire, Jamal and Salim are brothers. Their single mother dies in the Mumbai riot and is orphaned. They are found by a gangster who trains street children to become beggars. They soon escape along with a girl named Latika. A series of incidents occur, where Salim becomes a gangster, and Jamal is a quiz player. When he answers all questions correctly, everybody doubts him about cheating. He is beaten by the police in that case, but he explains that he is honest and the answers that he gives are from his past experiences. He did not know the final solution, he took help, but at last, he guessed it correctly and won the grand prize.
...
The film Stanley Ka Dabba is about a young boy and his story about the lunch break at his school. He is a popular student in class 4 since he is talented. He is loved by his teachers and friends. He does not bring any lunch boxes to his school. Instead, the food is shared by his friends, and when questioned about the reason, he makes up stories. Their Hindi teacher has a habit of intruding in other students' tiffin boxes. He threatens and beats Stanley for not having his food. Later, it is shown that he is an orphan who works at a restaurant and cannot afford food.
3. Thoda Pyaar Thoda Magic
In the film Thoda Pyaar Thoda Magic, a couple is killed in a car accident. Their four children are orphaned. The man Ranbir, who mistakenly kills them, is asked by the law to look after their children, all by himself, until the youngest one turns eighteen years of age. If he fails, he will be sentenced to jail. Both the children and Ranbir have problems adjusting. The children one day pray to God for help. So, God sends an angel for them to help unite. She enters as their governess. She is loved by the children and takes good care. Then Ranbir bonds with the children. The angel turns to a human to marry Ranbir.
...
4. Brahmachari
The film Brahmachari is about the protagonist, who is an orphan who takes care of other orphans in his home. He is poor. He saves a lady from committing suicide, who falls in love with another man named Ravi. Brahmachari accepts to unite them at the cost of money. But both Sheetal and Brahmachari fall for each other. He falls into debt. After a series of incidents, the orphans are threatened to be kidnapped. After a fight, they are rescued. Later, Brahmachari and Sheetal get married and set off on a trip with their children.
...
5. Genius
The film Genius is about an orphan boy, who is a genius named Vasudev. He is a topper who comes to IIT. He is also a part-time worker at RAW. He falls in love with Nandini, the second topper, who is jealous of him for his academic ability. She goes to the US for her dream job. Vasudev joins RAW, when he learns that his parents were killed in a riot planned by the ISI of Pakistan, leaving him orphaned. He fails a mission and plans a set-up to track his enemies.  He solves his mission with several series of incidents. He is even injured but overcomes it. He is praised by the RAW members.
...
The film Golmaal Again is about five orphans named Gopal, Madhav, Laxman, and Laxman 2. They are raised in an orphanage. They find a baby girl and name her Khushi. The librarian there, Anna, can see ghosts. The five boys leave the orphanage after an incident. Khushi is adopted by a Colonel and his wife. The five boys come back to the orphanage when the head dies. They come to know that Khushi has died. Gopal meets Damini and falls in love with her. When no one can see her, she realizes that she is a ghost. And series of comical incidents occur after that.
...
7. Masaan
In the film Masaan, the protagonist Devi, is an orphan who lives with her father's sister. She is caught with Piyush at a hotel. Piyush commits suicide because he cannot handle the humiliation. She falls into a difficult situation because she is asked to compensate for his death. She is thought of as guilty and the reason for his death. Another part where the protagonist is an orphan named Deepak is considered untouchable by society. He Burns bodies. He wants to escape this situation. Both of them struggle to lead their life in different ways.
...
8. Mr. India
The film Mr. India is about a man named Arun who takes care of ten orphans at a large old home and is a street violinist. Since he is in dept so he rents his house, the first floor. Her name is Seems. She is a journalist. Arun falls in love with Seema. He receives a letter saying that his father, who was a scientist, created a coat that can make anybody invisible who wears it. It is his responsibility to deal with the paperwork to patent it. He wanted to get the device. He introduces himself as Mr. India wearing that coat. He saves Seema from a deadly incident. He dismantles Mogambo's plan. After that, a series of incidents take place.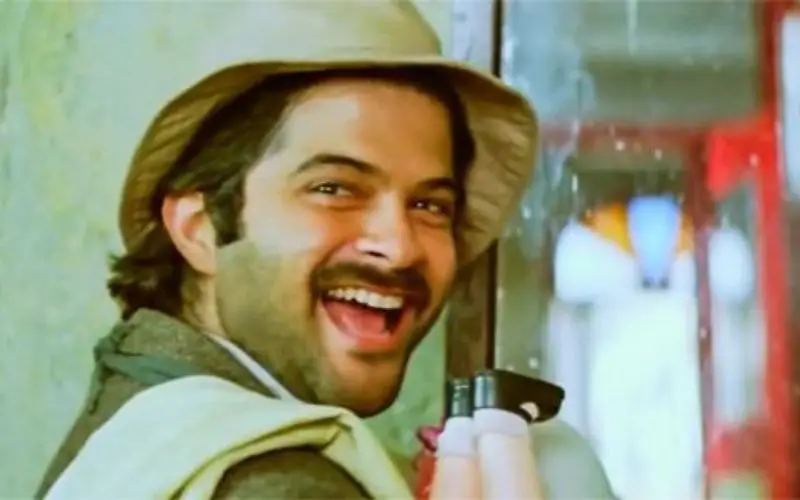 ...
9. Koyla
In the film Koyla, the protagonist named, Shankar is mute. He is an orphan raised by a man named Raja. His parents were killed by two mysterious men. He is loyal to him. But is treated like a slave. Raja wants to marry a village girl named Gauri. She wants to see his picture first. But he sends Shankar's photo because he knows that she will reject him if she sees her actual picture. When she realizes on the day of marriage that he is not his real groom, she tries to commit suicide. She is saved by Shankar. Her brother is killed when he tries to save her. Gauri and Shankar run away.
10. Talaash
The film Talaash is about an orphan man searching for her sister. When the father returns home and sees that his wife, son, and daughter live a miserable life betrayed by someone else, and informs the police. Later, the man takes away his sister Pooja and punishes his parents. Grown-up Arjun is a police officer. He leads his mission in search of his sister. He follows several incidents running after the criminals. He travels to South Africa. After a series of incidents leading to killing and action scenes, he finds his sister. They come back to India and unite.