Bollywood has been exploring several genres of films based on numerous themes. Here is the list of films on widows. They are a part of our society who has the equal right as the common person. The films depict the struggle that they have to face to lead their lives. Their real-life problems are portrayed through these films.
1. Mother India
Radha, the protagonist of the film Mother India, is widowed when her husband leaves her, walking to death, starving and he is ashamed of losing his job and has to live on his wife's earnings. Then one of the sons and mother-in-law dies. Their house is destroyed by a storm, causing a flood. She is offered to trade her body to one of the villagers Sukhilala, the money lender, for food. After growing up, one of his sons, Birju becomes arrogant, and the other, Ramu, becomes calmer. When Birju becomes a bandit and kills Sukhilala, kidnapping his daughter Rupa, his mother shoots him, and he dies in her arms. Radha inaugurates an irrigation canal, and red water flows through it.
...
2. Kahaani
Vidya, the protagonist of the film Kahaani is pregnant and returns from London to Kolkata. She is searching for her missing husband with the help of Inspector Rana. She says he worked with NDC and later found he resembled someone else. They continue the investigation and uncover several truths. Thereafter, it is revealed that Vidya is the widow of Major Arup Basu, who was killed in a poison gas attack, caused by the killer of the head of NDC at the Kolkata Metro Rail compartment. When Vidya sees her husband's corpse, she faints and suffers a miscarriage.
3. Parched
The film Parched is about the story of four women who suffer societal injustice. One of them, named Rani, is a widow struggling to support her old mother-in-law and only son Gulab. To follow the rules of society, Gulab married a child bride. He is rebellious. Bijli supports Rani, who is an erotic dancer. Rani finds that her son has stolen her savings. She has to sell her house to pay the debts. She suggests her daughter-in-law study. Later she and her friends, run away from the village to lead a better life.
...
4. Water
The film Water is about a child marriage whose husband dies at an early age, leaving her to be widowed. To follow the tradition, she is made to shave her head, wear a white sari, and stay in the ashram. All the widows stay there to relieve the burden on the family. One inmate is forced to prostitute by the head of the ashram. Shakuntala is the only widow who can read. She is well-educated in ethical thinking and does not believe in following societal rules. One inmate dies, and the child is sent for prostitution. They follow the path of Mahatma Gandhi in seek of justice.
...
5. Chandni Bar
The film Chandni Bar is about a girl whose parents are killed and brought to a bar to dance and flirt with men. Her uncle rapes her. She is married to a man named Pottya, who kills her uncle. He is a gangster. He is captured and killed by the police to eliminate the gangsters. She realizes her husband is in debt. Now, she is forced to return to the bar again. She has a son and a daughter to feed. Now she is a waitress at that bar. After a series of incidents, her son is raped, and sets off to become like Pottya, killing his rapists and the daughter follows her path.
...
The film Gulaab Gang is about women who fight for their rights. The members wear pink saree and work for women's empowerment. Their leader Rajjo is against a politician named Devi. Devi is a widow who is strong and independent. They oppose each other during the election, where both want to win. She wins finally. She also wants to establish a school for unprivileged girls. She also teaches self-defense to girls.
...
The film Qarib Qarib Singlle is about a middle-aged widow who leads a monotonous life. She registers for dating sites. She wants to fix a date with a man among many. He is a very kind poet. She wants to meet his all-ex-girlfriends. They go on a tour. Their way of leading life is different. Even the lady moves on to meet her ex-boyfriends. Later they move on to their path. She creates a website posting his poems.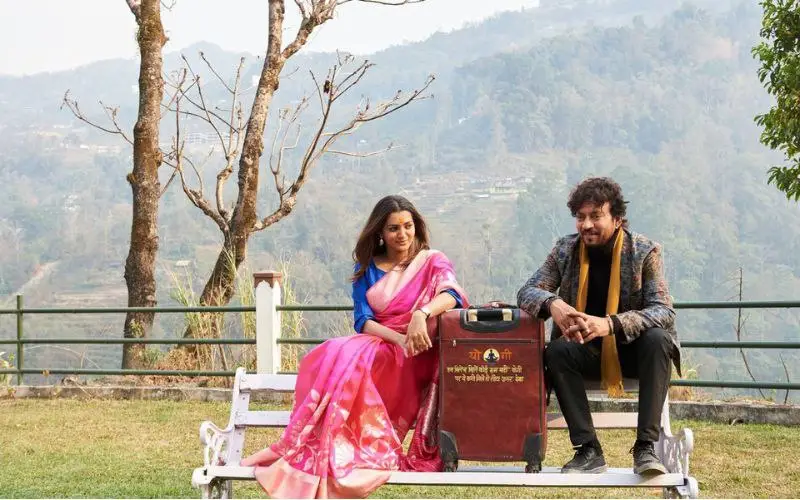 ...
8. Kaun Kitne Paani Mein
In the film Kaun Kitne Paani Mein Paro, one of the characters is a widow. She is forced to live away from the village with her son due to the stereotypical thought of society. The film shows the struggle of the widows to avail water in the village. It shows two villages. In one of them lives the upper caste, and in the other where the lower caste resides. In the former, the people are not productive, and in the latter, people are just the opposite. Due to this, Upri faces a water crisis, and Bairi does not. Later, after a series of incidents, the two villages unite.
...
9. Pagglait
The film Pagglait is about a widow whose husband dies just after marriage. His family was financially dependent on him. She is now suffering a considerable loss. They face more problems when many relatives gather around. The widow Sandhya says that she does not feel anything for her husband's loss. He even sneaks out with her friend. When she finds a photo of a girl, she thinks that he was cheating on her. She comes to know they were in love but could not get married because their families did not allow them. She later sets off for a new job which her parents did not allow. She also supports her in-laws.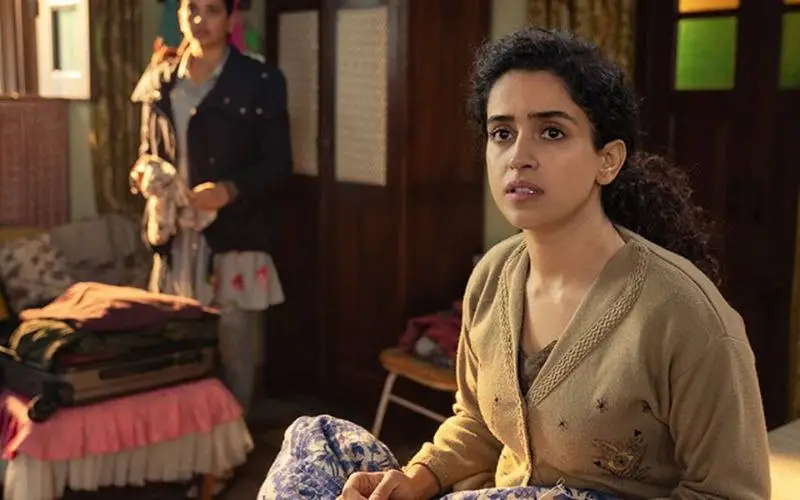 10. The Last Colour
The film The Last Colour is about a story of a young flower seller girl named Chhoti, who wants to go to school. She befriends Noor who is a widow. She is not allowed to take part in any kind of activity due to societal norms. After days, their friendship gets more potent and breaks stereotypes. Noor suggests Chhoti to study.  Noor passes away before Holi. She wanted to celebrate colors but could not. After several years Chhoti becomes a lawyer and fights for widows and street children.