If you happen to adore fashion labels. You would know about the people who are behind these labels. The Indian Fashion industry has suave and timeless designers like Rohit Bal Rohit Bal is an Indian fashion designer who has a >> Read More... , . Some of them are new to the game.
Here is a list of top ten fashion designers who design the celebrities. 
1. Rohit Bal
...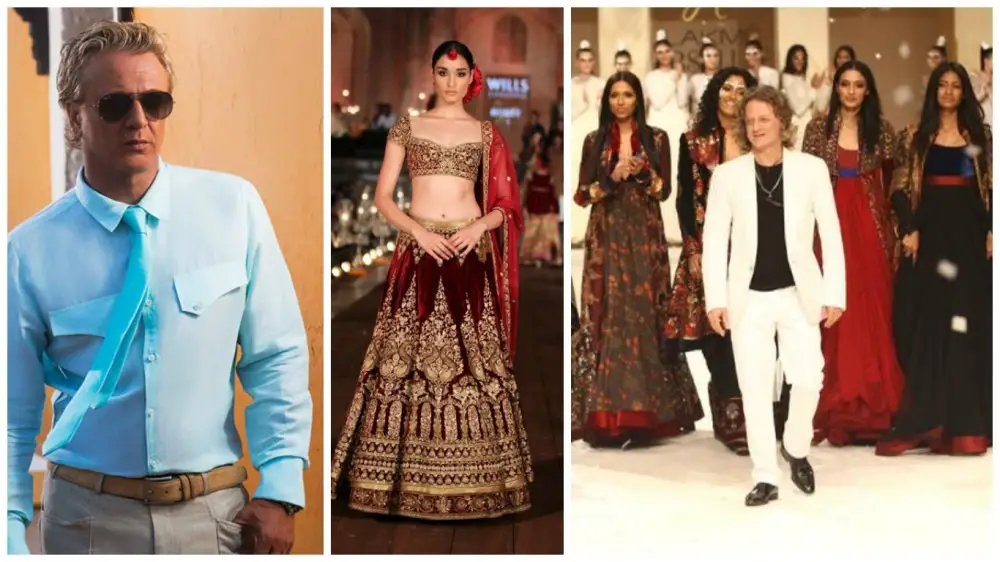 Rohit Bal was born and brought up in Kashmir. He did his schooling from Burn Hall School, Srinagar. He graduated from St. Stephens, Delhi. RohitBal has dominated the fashion industry for a decade now.
His outfits have a hint of Kashmir in them. The color he chooses signifies grandeur and royalty. He's known for combining poor man's fabric like muslin, khadi. And rich man's fabric like velvet and brocade. His clientele includes , Pamella Anderson, Kareena Kapoor, Sonam Kapoor Sonam Kapoor, Daughter of Anil Kapoor and model Su >> Read More... , Naomi Campbell Naomi Elaine Campbell is a well-known and most ren >> Read More... .
...
2. Manish Malhotra
...
He designs clothes which the celebrities wear in movies. He also designed when he came to India. He has designed celebrities from Sridevi to Kareena Kapoor.
3.
...
She is the epitome of Indian fashion. Her designs are simple but at the same time modern. She uses eco-friendly materials for her outfits. She was also an ex-board member of FDCI. Did you know that AM: PM is owned by Anju Modi's son and daughter in law.
4. Anita Dongre Anita Dongre is an Indian fashion designer. She wa >> Read More...
...
She is the lady of the hour. She owns brands like global desi, the pink city, grassroots. Her last year's turnover was 700 crores.Recently, her Highness Kate Middleton also wore Anita Dongre when she visited India.
...
5. Masaba Gupta Masaba Gupta is one of the most accredited and you >> Read More...
...
B-Town stars are going crazy about her outfits. She has this extraordinary ability to add an Indian touch to western wear. Masaba Gupta is BFFs with Alia Bhatt Alia Bhatt is a trendsetting actress from Mumbai, >> Read More... .
6.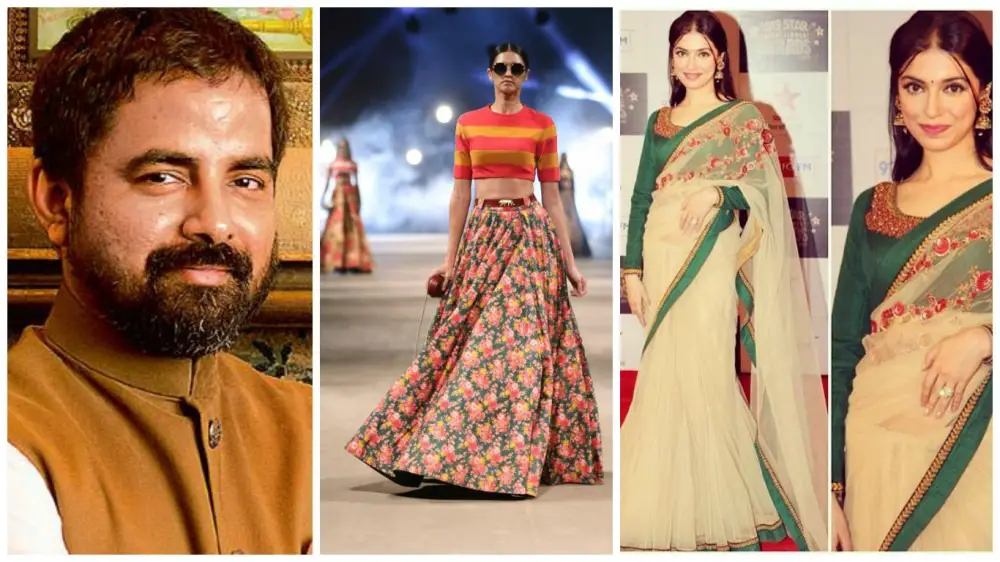 The designer comes from a humble background. He was born and brought in Calcutta. He has designed for movies like Guzaarish and LaagaChunariPeDaag. His outfits have Indian soul in them. Sabhyasachi loves Indian techniques like Gotawork, hand dyeing, block printing. His show 'Band Baja Bride' airs on NDTV Goodtimes.
7. Bibhu Mohapatra Bibhu Mohapatra is a fashion-cum-costume-designer >> Read More...
Bibhu Mohapatra is an Indian-American fashion designer. His clientele includes Michelle Obama(the first lady of America).
He designs on hand woven silk. He has his retail outlets all over the world.
8. Payal Singhal Payal Singhal is a young, creative and charismatic >> Read More...
She has come from an artistic background. She was only fifteen when she won 'the designer of the year'. Shopper's Stop conducted the competition. Neha Dhupia Neha Dhupia is a Bollywood actress who began her c >> Read More... , Madhuri Dixit Madhuri Dixit is not just known as the also a smil >> Read More... , and many more celebs are her clients.
9. Priyanka Ella Lorena Lamba 
She was born and brought in the heart of hills. She is a Gorkha by birth. Her upbringing took place in Darjeeling. She graduated from NIFT, Bangalore.
10. Tarun Tahiliani Known for his skill to inculcate the Indian textil >> Read More...
His most noted works are 'the Rubaiyat' and 'Kumbh back'.